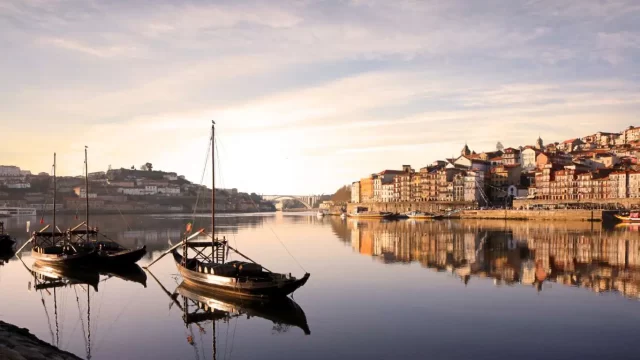 Porto is a city in the northwest of Portugal within the Atlantic Ocean. There are so many things to do and see in Porto. Some of the attraction that makes it famous globally is the sandy beaches, picturesque bridges and the production of port wine.
Porto can be described as the center of beautiful sweet wineries worldwide. At this place, people adore wine production. You will encounter from small family-run wineries to international producers. The city has every wine lover covered; you will always get something that matches your taste. If you are into romantic lam or a fun day out with friends, hundreds of wineries in Porto will give you a lifetime experience.
These wineries provide various events and activities like wine tasting and tours. Get to know the variety of wines offered and learn more about what makes them special. Here is a well-elaborated list of wineries in Porto best wineries:
Burmester Wine Cellars
Caves Burmester is among the top new wineries in Porto. Entering this Porto wine cellar and museum is like a flashback of the old days. You must join a tour if you want to have a fascinating tour of the brand's past and manufacturing process. For a mouth-watering port wine combination, stop by the wine shop and tasting area or unwind on the patio with the view of the Douro River.
Croft
Croft Cellars is among the oldest port wine produced in this region. While it is anchored in tradition, Croft tends to offer its guests the best and most unique wine tours in the city. The richness and depth of Croft's port wines can be completely appreciated thanks to their blind tastings, which heighten the senses. You should plan and visit Croft's Terrace in the bright summer season to sample the rose wine ever produced.
Offley
Despite being launched in London, Offley has left its mark on Porto. Joseph James Forester was instrumental in the growth of the Offley brand and the Porto wine business. With a love for the Douro area and the port wine, the Baron of Forrester spent the entirety of his adult life in Portugal. Today the Caves Offley winery offers guests small group Porto wine tasting and excursions.
Calem
In Porto, Calem is a popular destination well known for the port wine tours. In 1859 is when the House of Calem was launched. After four generations, Calem is still an award-winning winery company that a family owns. If you visit Calem, you can watch a classic Portuguese fado show in the evenings and participate in a wide range of port wine tastings.
Quinta Da Aveleda
Quinta Da Aveleda is among the best wineries in this city. The classy Porto winery is well known globally for its Vinho Verde, a classic Porto white wine that most locals adore serving with pork dishes. If you are looking for a place to offer you the best day trip, then Aveleda is the place to be. Each guest or every group can take a personalized Porto wine tour at the vineyard.
There are so many other wineries that you might consider visiting in Porto. They all offer exemplary wine tasting and yard tours. Therefore to all wine enthusiasts, Porto is the place to visit any time of the year.