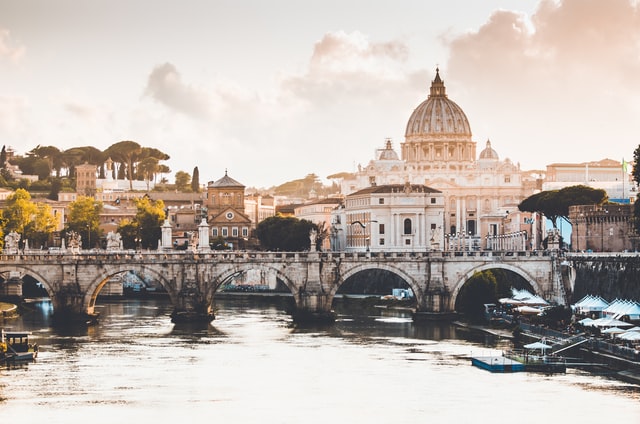 There are so many places to see in Rome, it can be hard to know where to start! These seven destinations are some of the most popular and should not be missed on any visit to the Eternal City. From ancient ruins to Baroque cathedrals, Rome has something for everyone. If you're planning a trip to this amazing city, be sure to check out these seven places!
1. Colosseum
This ancient amphitheater is one of Rome's most popular tourist destinations. Built in the first century AD, the Colosseum was used for gladiatorial contests and public spectacles. The Colosseum has a rich history; it was used as a fortress in the Middle Ages and was even home to a thriving community of monks in the 16th century. Today, it is a UNESCO World Heritage Site and one of the most recognized landmarks in the world.
If you're interested in ancient history, the Colosseum is a must-see. Even if you're not, it's still an impressive sight. To avoid waiting in line, you can purchase your tickets online. Also, be sure to go early in the morning or late in the afternoon to beat the crowds.
2. Trevi Fountain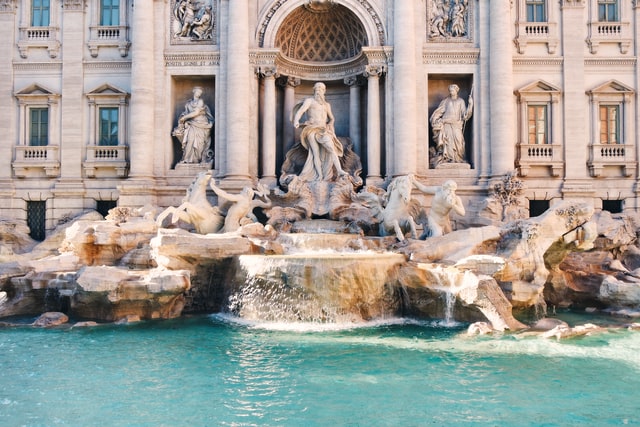 This Baroque fountain is one of the most famous in Rome. Located in the Trevi district, the Trevi Fountain was built in the 18th century and is one of the city's most iconic landmarks. Visitors often throw coins into the fountain, making a wish for good luck.
An interesting fact about Trevi Fountain is it was actually built to be a water source for the city. In fact, it's one of the largest fountains in Rome and pumps over two thousand gallons of water per minute!
The Trevi Fountain is a beautiful spot to relax and take in some of Rome's amazing architecture. Be sure to visit at night when it's lit up for an extra-special experience.
3. Spanish Steps
The Spanish Steps are a popular tourist destination located in Rome's historic center. Built in the 18th century, they were designed to connect the Trinita dei Monti church with the Spanish Square below. The steps are decorated with a number of sculptures, including one of the most famous statues in Rome, the "Ecstasy of Saint Teresa" by Bernini.
If you're in Rome during the summer, be sure to check out the Spanish Steps Film Festival. This annual event features free outdoor screenings of classic and contemporary films.
The Spanish Steps are a great place to people-watch and take in some of Rome's magnificent architecture.
4. Vatican City And The Sistine Chapel
Vatican City is an independent city-state located within Rome. It is the home of the Catholic Church and the seat of the Pope. Vatican City is also home to some of the world's most famous art, including the Sistine Chapel.
The Sistine Chapel is one of the most iconic tourist destinations in Vatican City. This chapel was painted by a number of famous artists, including Michelangelo, and features some of the most famous paintings in the world.
If you're interested in art or religion, Vatican City and the Sistine Chapel are definitely worth a visit. Even if you're not, the chapel is still an impressive sight. Be sure to dress appropriately (no shorts or tank tops) out of respect for this holy place.
5. St Peter's Basilica
St Peter's Basilica is one of the largest and most famous churches in the world. Located in Vatican City, it is the burial site of St. Peter, one of the twelve apostles of Jesus Christ. The basilica is also home to many other important works of art, including Michelangelo's "Pieta."
St. Peter's Basilica is an impressive sight both inside and out. If you're interested in religious history or architecture, this is definitely a place you won't want to miss.
6. The Roman Forum
This is the site of ancient Rome's political and economic center. The Roman Forum was once a bustling marketplace, and it was also the site of public speeches and criminal trials. Today, it is a popular tourist destination, with many ruins still visible.
If you're interested in ancient history or archaeology, the Roman Forum is a great place to spend an afternoon. Even if you're not, it's still worth seeing for its sheer size and importance in Rome's history.
If you're looking for a city with an inexhaustible wealth of history and culture, look no further than Rome. These seven places are just the tip of the iceberg – there's so much more to explore in this amazing city. So put on your walking shoes and get ready to see some of the most breathtaking sites in the world!