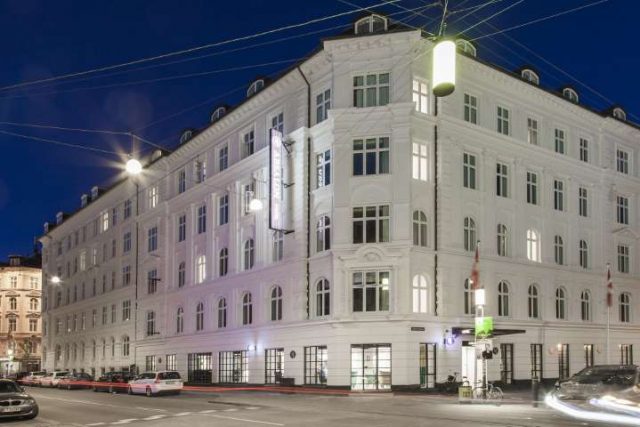 Hip or cool, Vesterbro is known as Copenhagen's Meatpacking District and is ideally located as the perfect place to explore this magical city. The popular neighbourhood is authentic and filled with many independent shops, restaurants and bars.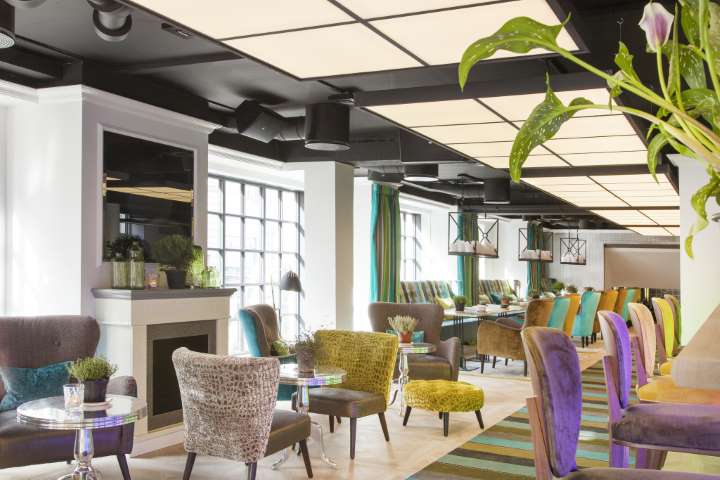 Also independent is the Absalon Hotel, in the same family for 80 years and still family-run. Fully refurbished a few years ago, the Absalon Hotel's classical architecture exterior stands out during the day with its white façade and by night with its bright changing lights. Home to 161 suites and bedrooms, the bold designs including wallpapers and fabrics by the UK's Designers Guild make this hotel really stand out from the usual minimalism associated with accommodation in the city. The Absalon Hotel is home to a vibrant bar, cosy lounge area, games room and courtyard and offers guests "Velorbis" bikes to rent to further explore the world's leading cycle city.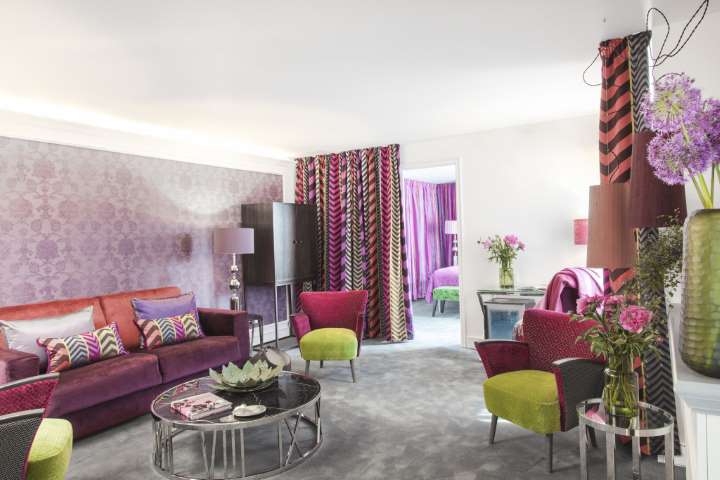 Visit Copenhagen have unveiled a new Vesterbro neighbourhood guide for visitors to get acquainted with this part of Copenhagen.
Forget the major chains and flagship stores. Shopping in Vesterbro is for the discerning shopping looking for carefully selected designs, indie fashion, interior, beauty and much more. Vesterbro has something for everyone, when it comes to dining out and is often on the forefront with new culinary trends. Regardless your budget, the time of day, or the style of food you are looking for, you will find it here. Explore Vesterbro's coveted nightlife and experience the down-to-earth and local approach. Party out in Copenhagen's Meatpacking District and enjoy the big bubble of bars and parties among the young and hip crowds of Copenhagen.
A two-minute walk from the Absalon Hotel is the Meatpacking District. Transformed from meat only to a new and creative cluster with galleries, nightlife and restaurants. Kødbyens Fiskebar was among the first restaurants to break the ground and help transform the Meatpacking District to a foodie haven and is today accompanied by a wide variety of eateries including: WarPigs with 22 taps of quality and crazy beers, the space is big, hip and offers alfresco drinking. Restaurant Gorilla is an unpretentious restaurant divided into two areas with a bar area – where you can enjoy a drink or
some snacks – and a more classic restaurant area. NOHO is open all day until late and its New York- ish vibe with the bar's bright, fluorescent signs on the walls, quirky plant-covered wall and a pink flower ceiling will make any meadow wither in comparison.
The Absalon Hotel already operate a CONCEPT24 package which allows a late departure at no extra cost meaning the guest can keep the room for 24 hours, no matter the time of arrival. The hotel also recently unveiled CONCEPT GREEN. For guests staying for more than one night an option to decline housekeeping and opt for one of several experiences instead is available, this with the environment in mind.
A short cycle or walk away is the world-famous Denmark Design Museum. Housed in one of Copenhagen's finest rococo buildings, this museum features a fantastic restaurant and several exhibitions. Current exhibitions include the permanent exhibitions: The 20th Century; from the avant- garde to functionalism to environmentalism and recycling. Danish Design Now; contemporary Danish design, including furniture, product design, graphic design, fashion and design for public spaces. The Danish Chair, An International Affair; the wonderful and diverse world of chairs and how Danish design became an international brand. Temporary exhibitions include Bauhaus; a celebration of 100 years of Bauhaus and Crème de la Crème; an opportunity to dive into a selection of top pieces from the museum's older collections.
Make Vesterbro a home-from-home in 2020 staying at the Absalon Hotel.