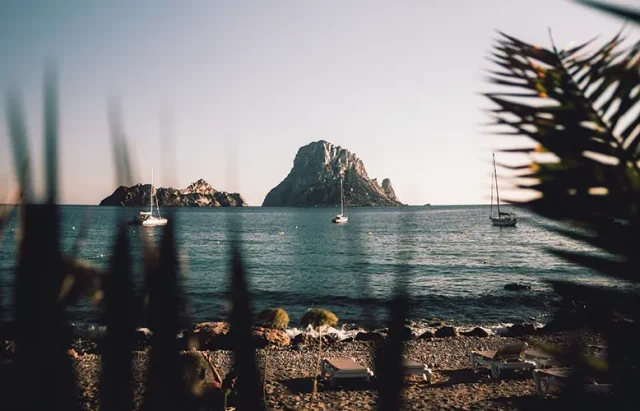 One of the joys of travelling is immersing oneself in the rhythm of a new place and experiencing all its unique moments. This experience becomes even more thrilling when you are set afloat on the stunning Mediterranean waters, circling one of the most vibrant and alluring islands in the world – Ibiza.
Ibiza, famous for its lively nightlife and stunning beaches, offers a new level of adventure when explored from its coastal waters. For those eager to add an extra dash of excitement to their Ibiza trip, drifting around in a luxurious boat should most certainly be on your checklist. That's where we come in.
Set Sail in Style
Smart Charter Ibiza offer a bespoke boat rental services (in Ibiza) offering a wide range of options for every kind of traveller. Whether you prefer a sporty speedboat, an elegant sailing yacht, or a luxury motor yacht, they have everything covered. You can relax and enjoy a day or two at sea, taking in the mesmerising coastline views, exploring secluded coves, or indulging in water sports like jet-skiing and paddleboarding.
These boats often have all the amenities you need for a comfortable journey, including cosy lounging spaces, modern kitchens, and ensuite cabins. Professional crews are also ready to cater to your needs and ensure a memorable voyage.
Unveiling Ibiza's Hidden Treasures
Renting a boat in Ibiza provides a unique and luxurious experience. It gives you access to some of the island's most secluded and charming spots. These hidden gems, often unreachable from the mainland, provide breathtaking views and tranquil moments.
Es Vedrà
One of the must-visit locations is Es Vedrà, a mystical, uninhabited rocky island that stands dramatically off Ibiza's southwest coast. It's known for its towering limestone cliffs and is surrounded by crystal-clear waters, making it an ideal spot for snorkelling. Local folklore attributes specific mystical energy to Es Vedrà, enhancing its appeal. A boat trip around Es Vedrà offers an exceptional view of this majestic rock formation that will surely be an unforgettable experience.
Cala d'Hort
Nestled near Es Vedrà is the beautiful bay of Cala d'Hort. This bay is often overlooked by tourists, making it a peaceful spot to relax away from the crowded beaches of Ibiza. The view of Es Vedrà from Cala d'Hort is breathtaking, and the bay's turquoise waters are perfect for a calming swim. It's also a great spot to anchor your boat and enjoy a picturesque sunset dinner.
Cala Llentia
Another secluded cove, Cala Llentia, is a picture-perfect spot that beautifully captures Ibiza's charm. It is home to the 'Time and Space' monument, a mysterious stone circle often called the 'Ibiza Stonehenge', and the idyllic beach offers quiet solitude. The clear waters are inviting for a refreshing swim or snorkel.
Tagomago Island
For wildlife enthusiasts, Tagomago Island, located off Ibiza's eastern coast, is a dream come true. This private island hosts a variety of indigenous plants and birds, and its surrounding waters are a haven for marine life, making it a fantastic spot for scuba diving and bird watching.
Atlantis or Sa Pedrera de Cala d'Hort
For those keen on adventure, the legendary rock quarry of Atlantis, also known as Sa Pedrera de Cala d'Hort, is a must-visit. This hidden gem, steeped in fascinating history and filled with unusual rock formations, natural pools, and stunning cliff views, is only accessible by boat or a challenging hike.
The ability to roam freely and discover these hidden jewels at your leisure is undoubtedly one of the main reasons that boat rentals Ibiza are a fantastic option for travellers seeking unique experiences. So, whether you're seeking peace and relaxation or excitement and exploration, renting a boat will fully allow you to appreciate Ibiza's hidden beauty.
Discover the Ibiza Lifestyle
Ibiza's lifestyle is about appreciating the beautiful surroundings, enjoying delectable cuisine, and embracing the pulsating nightlife. Drifting on a boat lets you experience all these elements uniquely. You can anchor at one of the many beautiful beach clubs, enjoy a sunset dinner on the deck, or even throw a private party under the starlit sky on your yacht. 
Renting a boat also allows you to explore Formentera, Ibiza's serene little sister, renowned for its azure waters and pristine sandy beaches. It's just a short boat ride away and well worth the trip.
The Voyage of Discovery Awaits
In conclusion, Ibiza, one of the sparkling jewels of the Mediterranean, is a destination teeming with vibrant life, unparalleled beauty, and endless adventures. Experiencing the island from the surrounding waters adds a new dimension to its charm and allure, a unique, tranquil, and awe-inspiring size.
Choosing to embark on your journey with boat rentals in Ibiza opens a gateway to an experience beyond the ordinary. It's not just about drifting on the azure waters or basking in the sun on a yacht; it's about freedom. The freedom to explore at your own pace, discover hidden gems, dive into crystal-clear waters whenever you wish, and enjoy breathtaking sunsets from the best viewpoint.
Each of these experiences paints a distinctive picture of Ibiza, enabling you to witness the true essence of the island – its vibrant culture, stunning landscapes, exciting aquatic life, and serene tranquillity.
Moreover, the boat rental services in Ibiza ensure your voyage is as comfortable and luxurious as possible. From well-equipped boats to dedicated crew members, every aspect is meticulously planned to ensure your journey is memorable.
In essence, sailing around Ibiza offers an immersive way to enjoy this Mediterranean paradise. You're not just a tourist but an explorer, a connoisseur of experiences, charting your course and creating your unique story. The magic of these moments – the thrill of discovery, the tranquillity of the sea, and the joy of shared experiences – make boat rentals in Ibiza a must-try for any adventurer.
So set your sails and let the Mediterranean breeze guide you on an unforgettable journey. Uncover the hidden charm of Ibiza, explore the unseen, and embrace the extraordinary. Your ultimate drift travel adventure awaits!