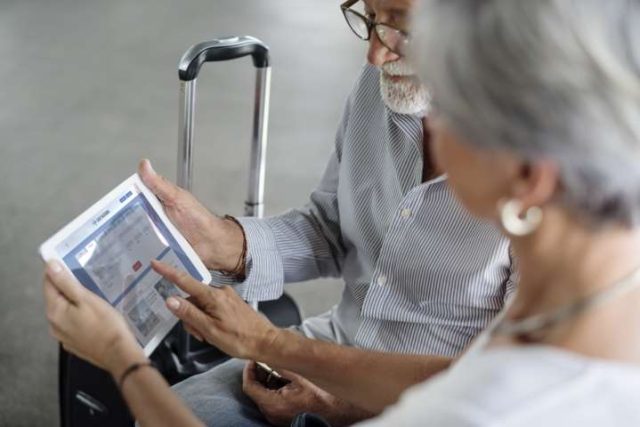 No matter why you travel, it's always best to have everything planned out—it ensures a smooth and successful trip. This fact is even more important when you're traveling for a procedure like a dialysis, dental work or hair transplants. So how can you book a good medical trip that will improve your health and provide you with plenty of fun and relaxation? Here are a few tips to keep in mind:
Consult with your health provider
Before you start booking any trips, ask your doctor for their opinion on your wish to seek treatment abroad. They know your medical history and current condition the best, and unless they give you the green light to travel, it's best to stay at home. Your doctor might also be able to recommend certain experts, clinics and hospitals abroad.
Make you budget
Medical tourism is not a cheap way to seek treatment, especially if you're not careful with your budget. The reason why most people choose medical tourism is the fact that they can't find appropriate care in their own country or they can't afford to pay for it. But, even with lower prices of procedures and treatments abroad, you still have to pay for fees, accommodation, medication and transport. Break down all expenses and see whether you can save some money by choosing discounted tickets for early-flight bookings or lowering the quality of your accommodation.
Find the right establishment
This is probably the most important part of your trip. There are destinations that are famous for providing great medical tourism services like Turkey, Greece and Spain, and these should be considered first. It's also smart to look into bookdialysis.com and search your options through this website. This allows you to easily pick treatments, destinations and dates and compare different clinics. If you're not very internet-savvy, this website makes things much simpler.
Book in advance
It's crucial to call your chosen facilities and arrange your treatment with the staff at your destination. In many cases, booking in advance is necessary because it can take weeks or even months to get an opening and finalize your treatment, especially for international patients. Working with the centers' coordinators can make this process easier and smoother.
Pack well
When packing, it's best to make a list of all the necessary things you need to bring. Make sure to focus on medication and medical supplies to last you the entire trip (and some extra supplies in case of delays or lost luggage). All important things like your medical records, your contact information as well as medication should travel with you in your carry-on luggage, so you can always have them at hand. Certain things like syringes, PD cyclers, fluid exchanges, etc., might require a note from your doctor if you want to travel with them. Call the airport and ask what kind of documentation you need to check medicine, medical equipment and other things you need to have with you at all times.
Plan the trip
When you get to the airport, make sure to have enough time to find parking and get through security, especially if you have mobility issues or some luggage that needs extra attention. If you require assistance, see if you can book a wheelchair to make it easier to move around the airport. Check for delays from home if you can. It's always better to arrive early than worry about being late, plus you can make plenty of stops along the way.
Just like any trip, medical trips require careful planning and plenty of information on treatments, accommodation and transport if you want everything to go smoothly. There are many factors involved in your medical trip so ensure you're planning carefully. More preparation usually means a more successful medical trip that will also leave you with some time to relax and enjoy your destination.