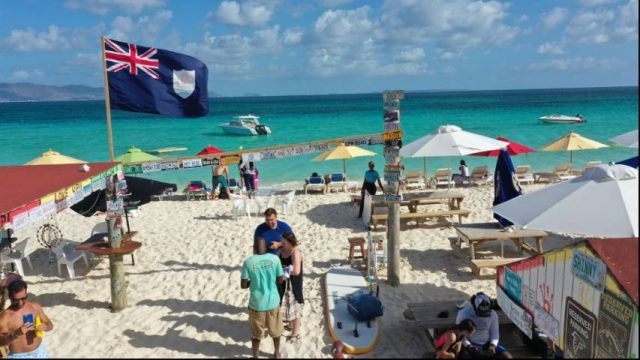 Travelling is about experiencing and embracing new cultures, and there is no better way to fully immerse yourself while on vacation than through local food. Gastronomic tourism has become immensely popular in recent years and has become the main motivation for travellers when choosing a destination. It is key when visiting a new country to be privy to the "must try" and "can't miss" restaurants. Lucky for you, we have the insider scoop on Anguilla and we are delighted to share it with you.    Commonly regarded by savvy travellers and top travel magazines to be the Caribbean's "hidden gem", Anguilla is known for its 33 pristine beaches, unique accommodations, warm, translucent water and 5-star dining. Tucked away in the northern Caribbean, Anguilla is a shy beauty with a warm smile. The island has earned the distinction of being named the #1Island in the Caribbean by the readers of Travel + Leisure – four years in a row! Even if gastronomy isn't the main reason for your trip to paradise, we promise Anguilla's dining will leave your taste buds wanting more. We want you to not just see Anguilla, we want to truly savour it.  We compiled a list of the top four restaurants that will have you eating like the locals in Anguilla. 
Sunshine Shack
Welcome to Sunshine Shack where their motto is Live up! Love Up! Live On! Eats, drinks, private events and live music are all a part of this local favourite beach restaurant. This popular bar is located on beautiful Rendezvous Bay. Garvey Lake is the chef, bartender and owner of the Sunshine Shack and he is known to brighten everyone's day with his smile and singing while he works. The locals refer to the popular establishment as "Garvey's." There are beach chairs and umbrellas available if you wanted to spend the afternoon and lounge with drinks. Garvey has two cocktails he calls his specialty, The Banana Bailey's Colada and the Island's Cream Dream. 
Sunshine Shack is small, wooden, painted white with signs and license plates hammered to the walls. Take a close look and you might just see a license plate from your province. This humble restaurant is adored and frequented by locals and visitors alike. Garvey promises you will not forget the delicious freshly grilled BBQ & seafood served up fresh at the Sunshine Shack. Where else in the world are you served up perfect BBQ and seafood while your toes dug into the white-sand beaches? Menu items include BBQ ribs, BBQ chicken, BBQ ribs and chicken combo, lobster and broiled snapper. The meat is filled with a charcoal flavour and the coolest part is you get to stand there and watch Garvey as he prepares it. Are you packing your bags yet? All sides are local options like rice and peas, fries, salad with avocado and plantains. Our knowledgeable inside scoop swears by the snapper meal with rice and peas and the coleslaw made with lettuce and tomato
Garvey's is known as a lunch spot but dinner is available. If you are interested in a more romantic setting, reserve a private dinner on the beach by candlelight. This would be great for anniversaries, birthdays or special events. Sunshine Shack is not to be missed and we know this tropical atmosphere` will sure be one of your Anguilla highlights.