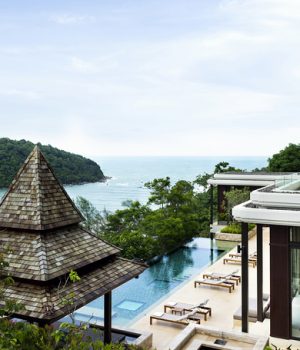 Anantara Layan Phuket Resort is pleased to announce the launch of a unique wellness retreat in partnership with nutritionist, body coach and the UK's Goddess of wellness Mel Wells. Set amidst the lush oasis of northern Phuket, Anantara Layan invites women from around the world to take part in The Goddess Sanctuary, a four-day retreat offering a private haven to help transform themselves and their relationship with food.
The retreat, which will be the first for Mel Wells in Thailand, will encourage emotional, physical and nutritional restoration and relief for women who want to set themselves free of diets and fall in love with their bodies. Mel will use her certification as a Health and Eating Psychology Coach to help women gently transform their mindset and make peace with food. Carefully selected for its location, Anantara Layan will help to bring to life her positive self-love message, encouraging goddess of every type to celebrate themselves and each other in a safe and luxurious environment.
The Revolution on Tropical Shores
The retreat programme has been out together to ensure that Goddesses will get to embrace the peace and harmony of their surroundings, be nourished by the team of chefs and relax within the glamourous private spaces. The workshops will be an extension of Wells' best-selling book 'The Goddess Revolution', a handbook for women to help them make peace with food, love their bodies and reclaim their lives. It is a collection of tools, mindset shifts and lessons, as well as stories from her own journey and those of other women that she has worked with. One of the most important parts of the transformation is nutrition, so Anantara has worked closely with Mel to offer a dedicated menu of healthy and wholesome dishes and meals throughout the retreat.
In addition to the workshops, retreat goers will be invited to take part in active and indigenous experiences such as traditional Thai Boxing (Muay Thai), paddle boarding on the Andaman sea, exploring bustling local wet markets, learn how to cook flavoursome and healthy Thai dishes and care for rescued elephants in a nearby sanctuary. To ensure that the soul is taken care of there will be complimentary spa treatments, revitalising yoga sessions and time to relax by the infinity pool, relish in the luxurious surroundings and connect with like-minded goddesses for the ultimate week of holistic nourishment.
Mel says "If you're sick of your life being controlled by food and your weight, then I want to work with you and Anantara Phuket is the perfect paradise to do just that. The retreat is all about self-love and self-worth. And to celebrate the journey, I will be throwing a private Goddess Beach Party at the end of your stay, can't wait to see you there!"
Luxury Transformation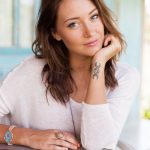 For something truly bespoke that can be enjoyed with friends, Anantara Layan Phuket and Mel Wells can tailor make a one-of-a kind retreat in The Residences by Anantara. Situated atop the hillside overlooking Layan Beach, the incomparable location, with sweeping views of pristine Sirinath National Park, is the ideal way to retreat amongst nature and feel rejuvenate in luxury. 15 uniquely designed pool residences depict a modern interpretation of classic Asian design. Exceptional living spaces and incredible coastal vistas are showcased by expansive windows, sweeping verandas and rooftop elegance and include a live-in butler for anything a guest needs. Residences range from three to seven bedrooms, providing the ultimate island retreat for Goddesses.
Fred Varnier, managing director of The Residences by Anantara and Anantara Layan Phuket says "We are thrilled to be partnering with Mel Wells, her story is inspirational and we hope to be able to help pass that message to women across the world. Phuket by its very nature is calming and incredibly beautiful. What better way to marry these elements together than to create a life changing retreat".
Finding Your Goddess
For more information on the Mel Wells retreat, please visit www.phuket-layan.anantara.com/Mel-Wells-Goddess-Sanctuary-2017