In the coming weeks—and in some cases already — golf will be put to bed by cold weather and snow. For players in the north, nothing compares to the thrill of boarding a plane in the brisk of winter knowing the tranquil sunshine awaits them on the other side. We know the top golf destinations offer an ideal mix of pure golf, relaxation, and memorable dining experiences. With so many golf resorts to choose from, we rounded up some the of best that offer luxurious amenities, quality courses, and a variety of destinations.
North Carolina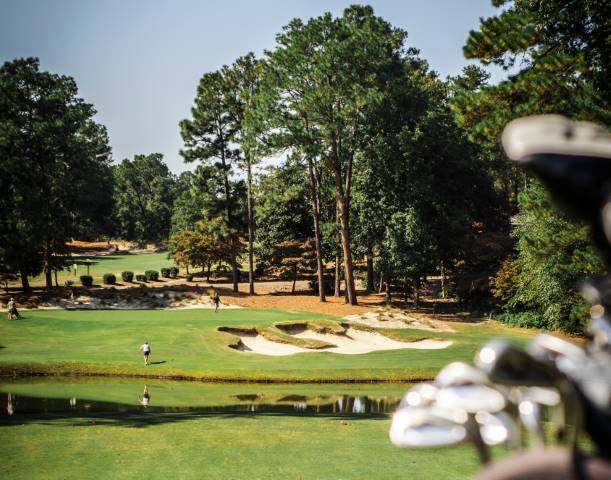 Pinehurst & The Sandhills –  It's said the Pinehurst area is the "Home of American Golf." This resort is spread over an entire quaint village, it was the very first golf resort in the U.S, and is now the largest in the Western hemisphere, with a stunning nine eighteen-hole courses – and a new short course. Often called "America's St. Andrews," there is simply no place on earth, public or private, other than Scotland's St. Andrews, that can lay claim to so much golf history. Its signature Number Two course is the only one on earth that has hosted two different Men's Majors and the Ryder Cup, as well as Women's Majors, the U.S. Amateur, the Tour Championship and basically every important event that ever changes venues – the U.S. Open is returning yet again in 2024.

One hotel was completely rebuilt, new restaurants and even a brewery were added, along with many other improvements. But for years the best kept secret here has been the Carolina Villas, freestanding units perfectly designed for a foursome (foursomes with spouses/partners) with eight beds in four bedrooms, all with private bath and separate entrances, plus a large central living area, immediately next to the flagship Carolina hotel with immediate access to all services.
Arizona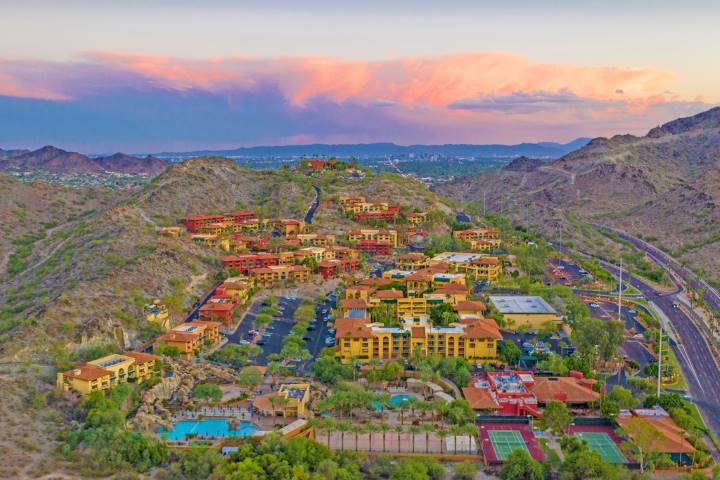 Pointe Hilton Tapatio Cliffs Resort – Settle into the comforts of home amid plush suites and amenities coupled with breathtaking mountain views of the Phoenix North Mountain Preserve. Enjoy a variety of dining options, The Falls Water Village with private cabanas and a waterslide, spa & salon services, Troon Golf and impressive event spaces. Conveniently located to all freeways, only 15 minutes from downtown Phoenix and 20 minutes from Sky Harbor International Airport and many other enticing attractions, Pointe Hilton Tapatio Cliffs Resort is the perfect place to choose as your home-away-from-home.
Bermuda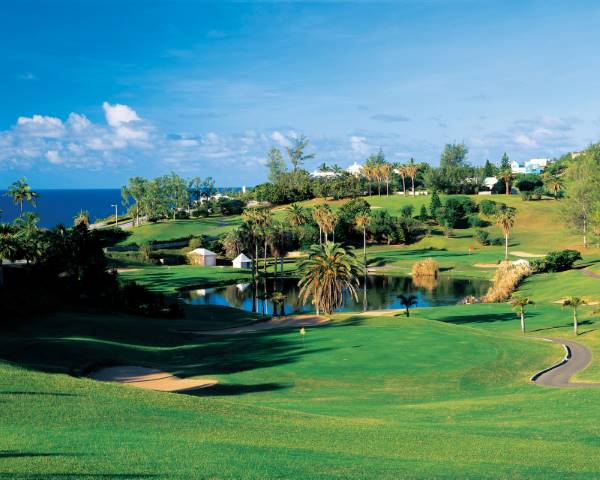 Turtle Hill Golf Club –  A perfect year-round climate, a short flight from the U.S. East Coast and fairway vistas you have to see to believe: it's no wonder the island is the backdrop for golf events like the Butterfield Bermuda Championship. And with more courses per square mile than anywhere else, Bermuda is a true golfer's paradise. Bermuda's beautiful, challenging courses earn regular praise from major golf and travel outlets. Perfect your swing against a backdrop of turquoise waves and lush terrain at Turtle Hill Golf Club, located at the Fairmont Southampton resort on Bermuda's South Shore. This 2,684-yard course is a three-time winner of Golf Digest's "Best Places to Play Golf" and was just voted as the 2020 "Best Par 3 Golf Course in the World" by the voters in the World Golf Awards. Turtle Hill has 18 formidable par-3 holes, most with ocean views, as well as a variety of bunkers and two water hazards. Rent clubs and purchase golf attire at the full-service pro shop. For lunch or a beer before, during or after your round, head to the Golf Hut Halfway House on the 10th hole.

Missouri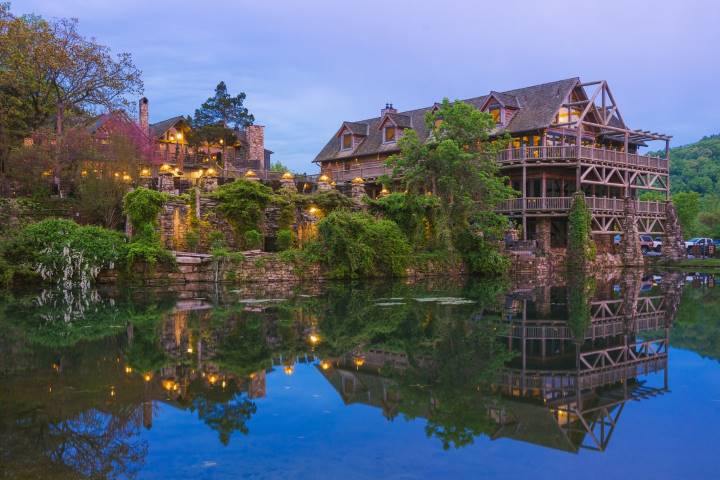 Big Cedar Lodge – Big Cedar Lodge in the Ozarks of Missouri (just outside Branson) is a spectacular outdoor sporting resort already had plenty of deluxe log cabins with large porches, luxury bathrooms and full kitchens, but in recent years has quietly grown to become one of the 20 largest golf resorts in North America by adding course after course by top designers including Coore & Crenshaw, Fazio, Nicklaus and most recently (this month), the only public course in the country designed by Tiger Woods.

The resort features a collection of lodges, cottages and cabins offering the perfect place to relax with family and friends after a day on the lake. Big Cedar is home to numerous world-class restaurants and attractions like a breathtaking spa, championship golf, an expansive shooting facility and a 50,000-square-foot activity center. Whether you are looking for an adventurous outing or a relaxing retreat, Big Cedar Lodge is your perfect getaway.
Puerto Rico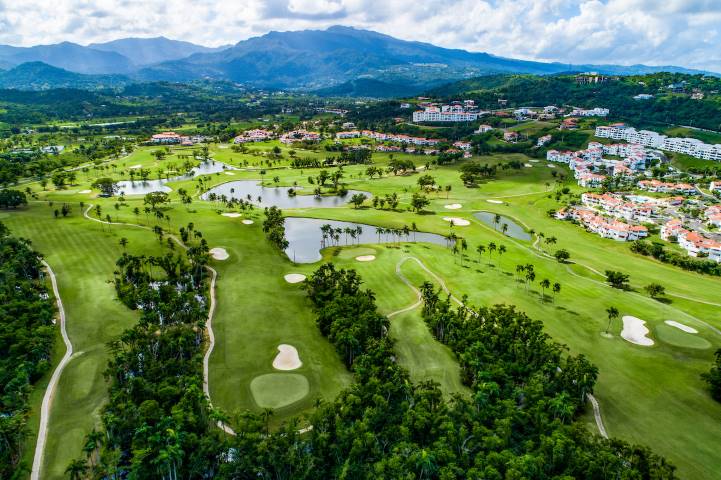 Wyndham Grand Rio Mar Puerto Rico Golf & Beach Resort – Calling all golf aficionados: if playing fantastic courses on an island paradise surrounded by stunning beaches and lush mountain views is on your bucket list, then your next round should be in Puerto Rico.  A cornucopia of unique and complementary courses beckon from throughout the Island. Options abound, from luxury properties on the north coast near historic San Juan to an array of courses out west, down south, or on the east coast.

The Wyndham Grand Rio Mar Puerto Rico Golf & Beach Resort is the idyllic retreat for any occasion, whether you yearn for a Caribbean golf getaway, crave an oceanfront escape, or you and the one you love need a little time under the sun and stars, there's no place like Puerto Rico.