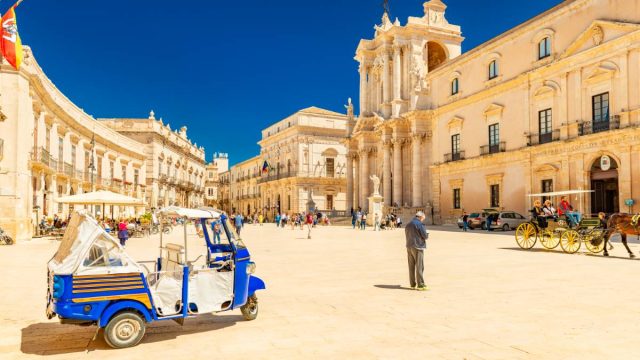 Here are several countries that are not a part of the European Union. However, the citizens of these countries can enter the EU zone without a visa. There are approximately 63 countries that are visa-free but are not a part of the EU.
Citizens of these countries are allowed to visit the EU Schengen Zone for up to 90 days. During this span, the visitors cannot study or work. However, they can do business or visit tourism-related activities. Due to the high chances of terrorism and illegal immigration, the EU has always ensured a safe experience for the country and visitors. For added measures, the union has introduced a reliable authorization process known as ETIAS. This article will discuss ETIAS and answer commonly asked questions regarding this term. 
What is ETIAS, and who will need it?
ETIAS is known as European Travel Information and Authorization system. It is an electronic system that keeps track of the visitors entering Italy. Usually, the visitors belong to the list of countries that do not need a visa to enter the Schengen zone. Regarding documentation, ETIAS resembles the Americana authorization system known as ESTA. ETIAS started in 2016 and is estimated to be fully functional by 2016.
Is ETIAS for Italy compulsory?
As Italy is a part of the Schengen zone, ETIAS is a compulsory authorization process. This system will be compulsory for all non-EU citizens who wish to travel to any Schengen Area country, including Italy.
How to apply for ETIAS Italy?
ETIAS will require travelers to fill out an online application form and provide personal information such as passport details, address, and travel plans. Once approved, travelers will receive a confirmation email with their ETIAS visa waiver, which they must present upon arrival at the Italian border.
Application requirements for ETIAS Italy?
The government has launched the ETIAS (European Travel Information and Authorization System) to make traveling to Italy easy. ETIAS is an online system that requires travelers from certain countries to fill out an application form before entering the Schengen Area.
ETIAS Italy requires all applicants to provide certain information and documents to be approved. The following are some of the most important application requirements:
• A valid passport with at least 3 months of validity remaining at the time of entry into Europe
• A valid credit or debit card to pay for the visa fee
• An email address to receive notifications about the ETIAS approval status
• Answers security questions regarding health, criminal background, and travel habits.
How long does ETIAS approval take?
The ETIAS approval process usually takes up to 72 hours, but in some cases, it may take longer, depending on the traveler's nationality. It is important to note that the ETIAS visa is valid for three years and can be used multiple times during this period. Therefore, ensure timely renewal of the process for safe traveling in Italy.
Can ETIAS be denied?
There are certain cases in which an ETIAS may be denied. This could be due to failing to meet the eligibility criteria, providing false or incomplete information, being deemed a security risk, or simply failing to pay the application fee. Travelers need to understand what could lead to an ETIAS being denied so that they can ensure that their application is successful. The main purpose of ETIAS is to let travelers experience safe travels to Italy without ill intentions. Any act of terrorism can be avoided through this effective authorization system.
Reasons for ETIAS denial?
Here are some of the most common reasons for ETIAS denial and the steps you can take to avoid them.
The most common reasons for ETIAS denial include the following:
Not providing correct and accurate information on your application
Not meeting the eligibility requirements set by the European Union
Having committed serious or repeated offenses in Europe or other countries
Being flagged by security systems as a potential threat to public safety or security in Europe
Having previously been refused entry into any EU country.
Understanding these common causes of ETIAS denial allows travelers to take appropriate measures to ensure their applications are approved.
Conclusion
ETIAS (European Travel Information and Authorization System) is an upcoming electronic travel authorization system for anyone traveling to Italy from a visa-exempt country. This new system will help the Italian government better manage who enters their country and ensure that travelers adhere to their laws and regulations. To apply for an ETIAS authorization, it is important for travelers to know the application requirements and be aware of any potential delays or changes due to COVID-19.