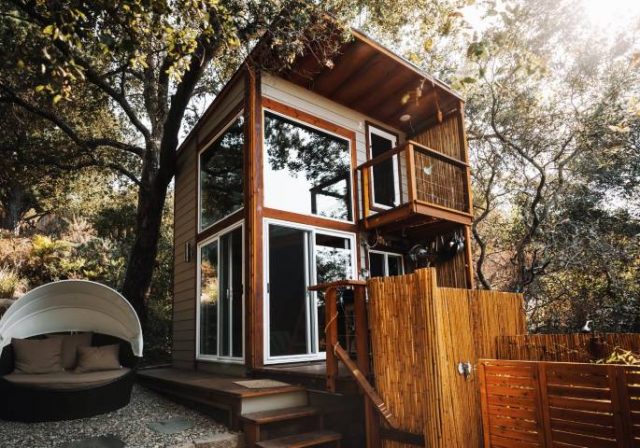 Whether you are looking for an authentic local experience. Or if you want to save money by having the option of cooking, the concept of the short-term rental home is gaining popularity day by day. When traveling, healthy behaviors such as courtesy and respect are essential. Being a tourist making a good impression is very crucial. Locals will be open to you if they recognize you as a nice person. Also, project a positive picture of your nation to them, as you are representing it. Check this list of basic etiquette rules before you check in a rental home.
1. Don't assume that a rental home is pet-friendly
Ask before you book, if you can bring your pet along and what their pet rules are. And if the rental home you choose is not pet friendly, leave your pet at your home or daycare.
2. Check the place as soon as you check-in at the rental home
When you arrive at your rental home, the first thing you should do is scan the entire house. Check every item that seems damaged, stained, or defective. You can also check for unwanted cameras.
You should notify the homeowners if the property is not clean. You should also inform if it lacks any basic amenities or services as promised.
3. Keep the volume down at the rental home
Always respect others around you. Keeping the noise down is important in a rental home. Complaint from house owner's neighbor is not acceptable.
4.  Don't trash the rental home
You should always treat the rental like you would want someone else to treat your home. While most vacation rentals have built-in cleaning fees, don't leave the place in disarray.
5.  Remove the covers from the beds of the rental home
Before you check out, remove all bedding and place it in the laundry room. Place the bedding on top of each bed if there isn't a washing facility available. This procedure will make housekeeping easier.
6.  Notify the owner if something goes wrong
If you destroy something by mistake while staying in the rental home, don't try to hide it. Instead, call the property owner to inform them of the situation.
You should never attempt to repair something in the house without discussion.
7.  Never leave damp or filthy towels on the floor of the rental home
Place all the used towels in the laundry room or a pile on the bathroom floor. If the house isn't cleaned for a few days after you check out. The towels may become musty, spoiling them for the owners and future visitors.
8.  Replace everything you don't need from the cabinet
If the rental agreement does not state that you can eat the food provided in the kitchen cabinets. You should replace any food you have consumed.
Be sure to get rid of any half-eaten leftovers or perishable items. Please don't be the one who left food to rot.
9.  Get rid of the trash at the rental home
When in doubt, take it out. Many vacation homes inform you on how to dispose of trash after your visit.
10. Write a thank-you note (if the rental home deserves one)
You can write a thank-you note or a review on the booking site to the property owners. You can express your gratitude for the rental, what you enjoyed about it, and why you would love to rent it again.
If your stay did not go as planned and you want to leave a negative review, talk it over with the owner first. Homeowners will welcome the chance to make things right for you because reviews can influence their future reservations.
If you want more help planning your next family vacation, this blog has some superb ideas.