Isolation vacations are the current travel buzz, as we seek out safe, peaceful havens to relax and unwind. Filled with endless archipelagos and coastal hideaways, Europe boasts some of the most impressive island retreats in the world. Make like Robinson Crusoe and start planning your next trip to one of these castaway kingdoms, oozing charm, adventure and tranquillity.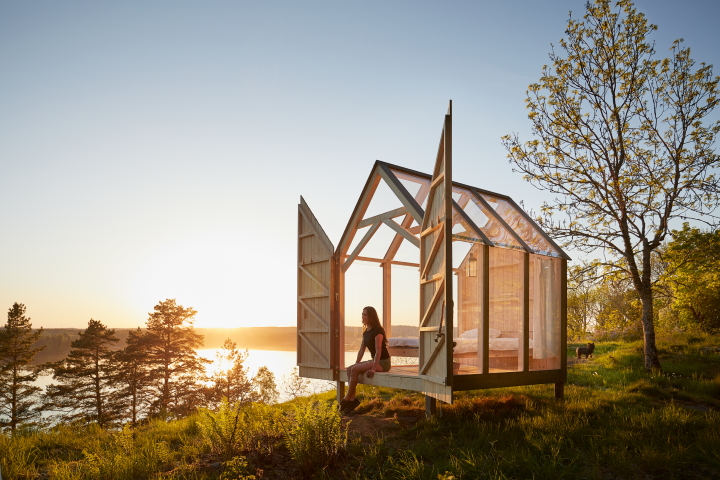 Give us 72 hours of your time and we'll lower your stress levels, blood pressure and heart rate – so say the owners of these gorgeous glass cabins situated on Henriksholm Island in Western Sweden. Arriving at the private lake Ånimmen, you'll be whisked across to the island by motorboat and taken to your Scandi-chic cabin, with a glass roof and walls to soak up the forest and lake views. All meals can be taken care of, so you'll have plenty of time to explore the lake by rowboat or canoe, or simply relax in the hammock and take in the vistas.
There are five well-spaced glass cabins on the island, plus a manor house sleeping 8 and pavilion sleeping 4 for larger groups. Henriksholm is a little gem of an island, with a big understanding of the relationship between nature and wellbeing.
Getting there: Henriksholm Island is two hours from Gothenburg airport.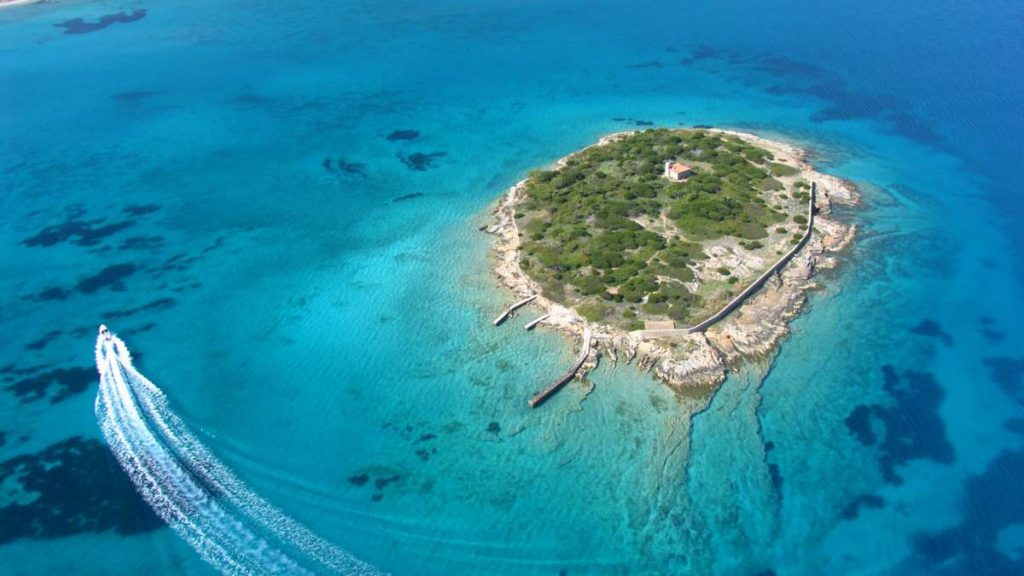 This gorgeous exclusive island nestled in the Aegean Sea is the perfect spot for a super-luxe family break. Accommodating a group of between 8-20 people, the beach-fronted villa has plenty of space and overlooks the azure sea. You'll have the whole island to yourself, whilst a small team of staff, including a chef and butler, are on hand to ensure your total relaxation.
They can also arrange activities such as cookery lessons, yoga and kit surfing, should you require a little more entertainment. This is Greek island living at its very best, minus the crowds.
Getting there: Athens is the nearest airport.Airport transfers to the island can be arranged by boat or helicopter.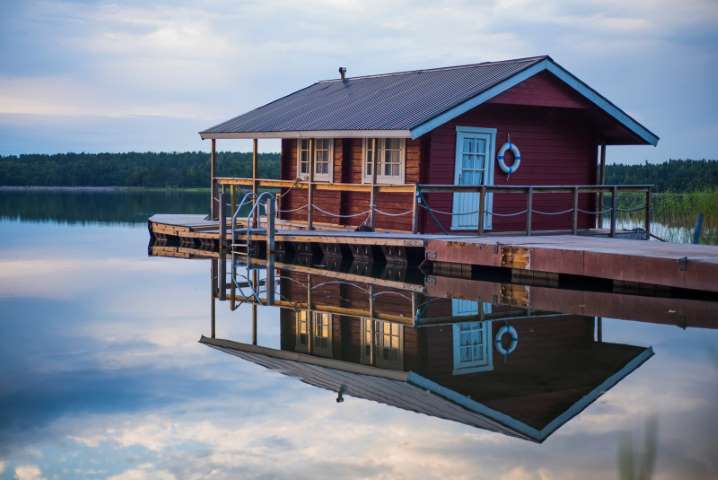 Finland is an island hopper's paradise. With a coastline that's home to the world's largest archipelago, you'll find a staggering 40,000 islands to choose from. The summer season is a great time to road test the Archipelago Trail, a bucket-list route that takes in 250km of isle life, including historical villages, quint red wooden houses and marinas bobbing with sailing boats.
Travelling the full route takes between 2-5 days, but there's also a mini-version that takes in three delightful islands off the coast of Turku, requiring just a day or two.
Getting There: Fly into Turku, then drive and catch public ferries (many of which are free) out to the islands.
Get Back to Nature at Port Cros, France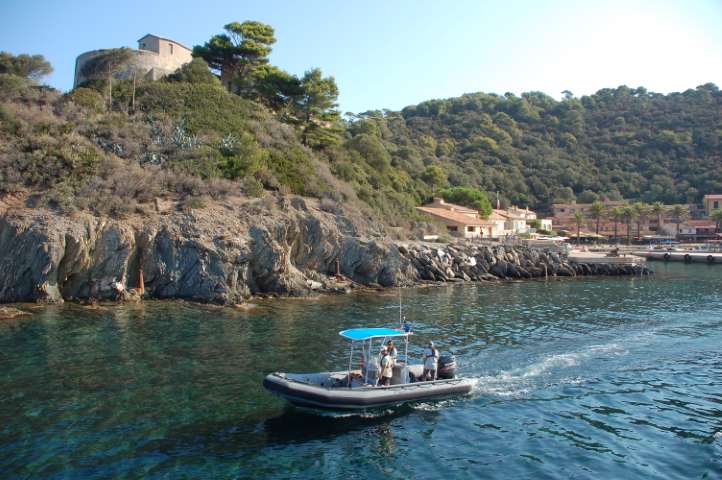 Port Cros is the smallest, and by far the loveliest, of the three islands that make up The Golden Islands. Located off the coast of the South of France, the entire island is a National Park teeming with natural wonders, making it an ideal spot for hikers. In fact, you'll have little option but to explore by foot as cars, and even bikes, are banned. This results in a seriously peaceful retreat, where you can wonder the trails for hours uninterrupted.
There are a handful of apartments to rent on the island, mostly overlooking a picture-perfect harbour, dotted with sailing boats and fringed with tropical palm trees.
Getting there: Toulon–Hyeres is the nearest airport and a shuttle boat takes visitors across to the island.
Live Amongst The Canopy at TreeTop Fiddan, Norway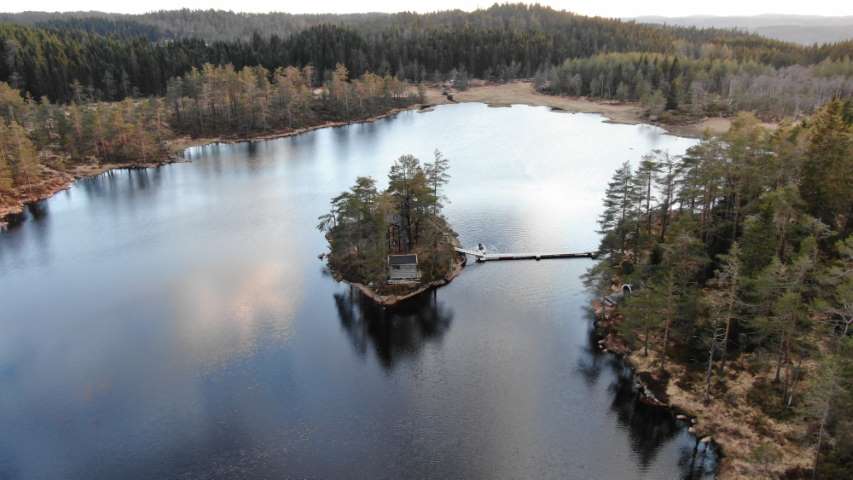 Raise the flag on your own private island, at this idyllic treehouse located in the Vest-Agder region of Southern Norway. Accessed by a floating bridge, the handcrafted cabin sleeps 5. It's all about connecting to the wilderness here, with hikes through the elk-filled woods and a lake that's ripe for fishing. Plus, as sole occupier of the island, social distancing is a given!
Whilst in the area, the nearby city of Kristiansand is an absolute beauty, with clapperboard houses, cobbled side streets and plenty of quirky shops.
Getting there: Kristiansand airport is an hour away.
Experience Barefoot Luxury on Tresco Island, The Isles of Scilly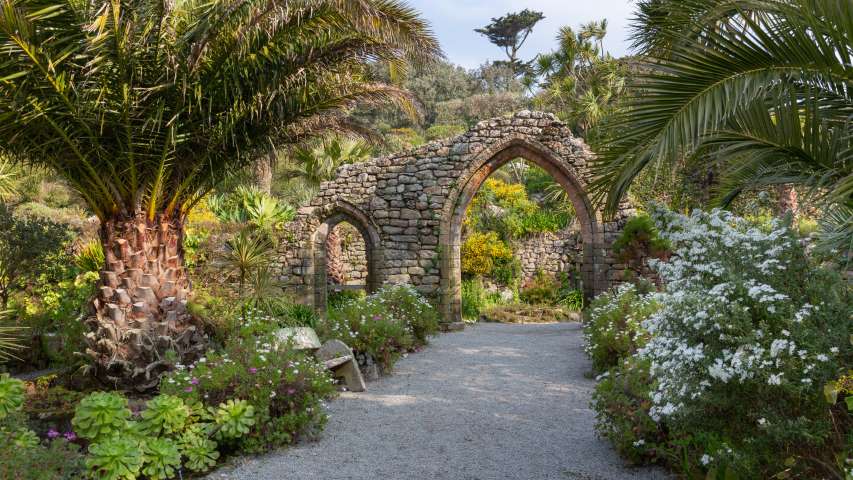 Standing on the powdery white sandy beaches of Tresco, surrounded by sub tropical plants, it's hard to believe that you're just 28 miles from the Britain's Cornish coast. This dinky privately owned island is part of the Isles of Scilly archipelago and measures in at only two and half miles long by a mile wide. However, size isn't everything, as Tresco punches above its weight with luxury accommodation and fine dining, including the 5-star Flying Boat Cottages and beachside restaurants offering fresh-out-the-sea fish dishes.
This upscale retreat is perfect for a dose of island life, with plenty of facilities on hand and endless, unspoilt beaches to roam.
Getting there: The fastest route to the island is flying direct to Tresco aboard Penzance Helicopters. Alternatively, fly or catch the train from London to Newquay, then it's a short Skybus flight, or a boat from Penzance Harbour takes 2 hours 45 minutes.
Get Off The Beaten Track In Brač, Croatia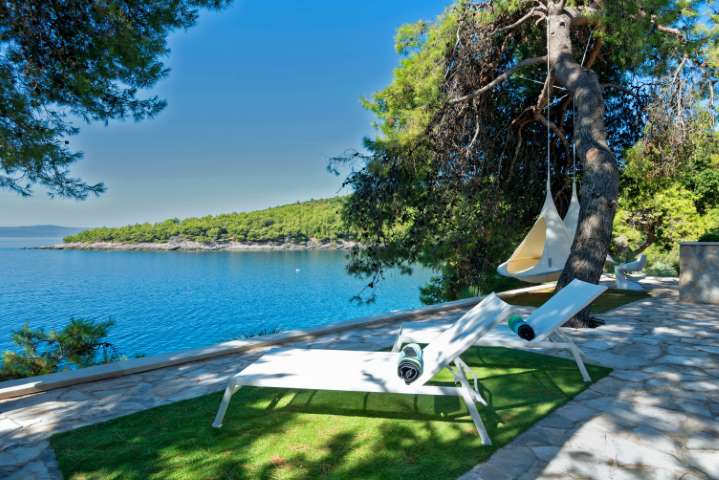 The sleepy island of Brač is where those-in-the-know flock to escape the crowds and experience an authentic slice of Croatian island life. Less commercial than its neighbouring islands in the Adriatic Sea, Brač is filled with pretty fishing villages, whilst its rocky shores make it a magnet for scuba divers.
Stay at Villa Akuna, which translates as `peace by the water`, an elegant seafront villa with an infinity pool, sauna, jacuzzi and gym. The five-bedroom waterfront villa also has access to a private motorboat and skipper, for daily outings to explore the local islands and restaurants. A private chef can also be arranged, so all you'll need to do is put your feet up and listen to the sea lapping at the shore.
Getting there: The nearest airport is Split. Villa Akuna can arrange a 50-minute boat transfer.
Sample the Culinary Delights of Bornholm, Denmark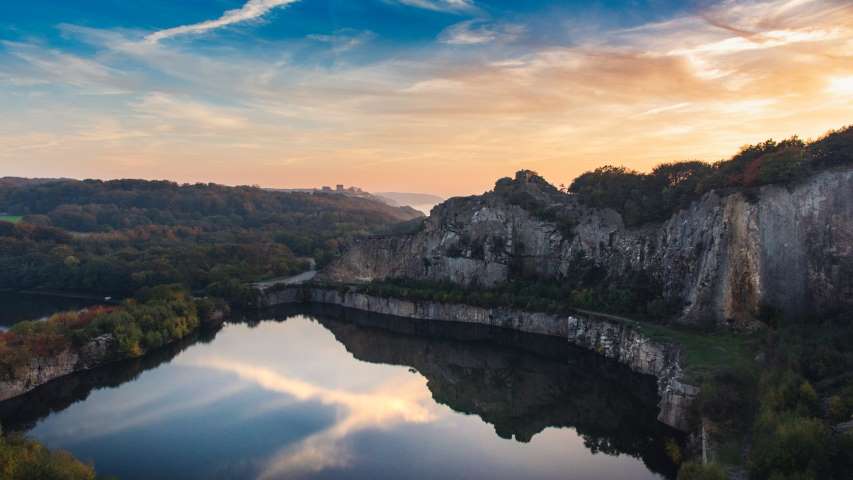 Mixing laid-back island vibes with some exceptional culinary experiences, Denmark's 'sunshine island' is a must-visit for foodies. The gastro hotspot boasts a Michelin Starred beach hut (http://kadeau.dk/) the world's only hand-made liquorice company (https://lakridsbybulow.dk/) and an internationally regarded artisanal charcuterie (https://www.hallegaard.dk/). Be sure to try the smoked herring, a local delicacy that's created in the distinctive white-towered smokehouses that dot the island.
After all that eating, burn off some calories with a bike ride along Bornholm's dramatic northern coast, taking in breath-taking views of the green waters of Opal Lake below.
Getting there: The flight from Copenhagen to Bornholm is just 35 minutes, or a ferry from Ystad in Sweden takes 80 minutes.
Sleep Like Royalty on Capraia Island, Italy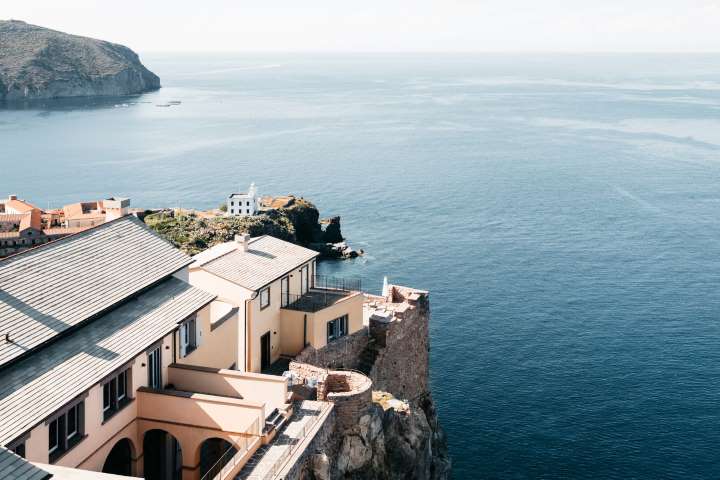 Be king of your own castle on the beautiful island of Capraia, off the coast of Tuscany. Following 10 years of painstaking renovation, the 16th century fortress Forte San Giorgio is now available for group hire. With stunning sea views and not one, but two infinity pools, the historical home can sleep up to 21 guests. This listed lookout also has a private gated beach, its own chef, daily maid service and an abundance of space. It is, without a doubt, the swankiest fort around.
Elsewhere on the island you'll find a sanctuary for marine life including whales and dolphins, plus the virtually car-free island is bristling with wild and untouched flora and fauna.
Getting there: Fly into Pisa airport, then it's 30 minutes drive to Livorno's Porto Mediceo, where a ferry will take you to the island. Alternatively, private boat transfers can be arranged.