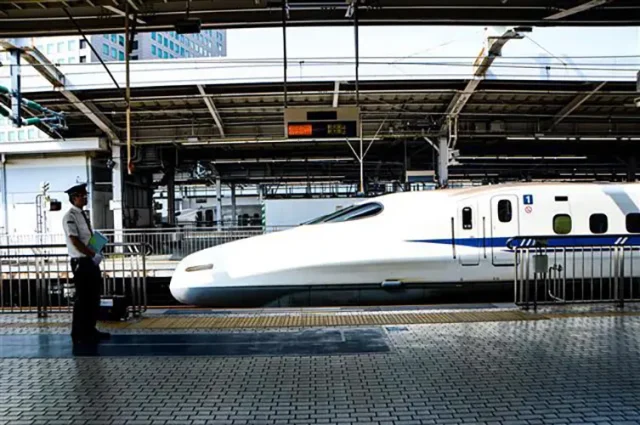 Japan's famous national rail pass – long considered a staple of the country's tourism experience – is set to expand its scope of service on October 1, 2023. The one-cost pass, offering unlimited rides to tourists on the country's world-renowned rail transit system, will present even more value to those wishing to see the full breadth of Japan.
Among the changes, JR Pass holders will be able to experience the Nozomi and Mizuho service tiers (the fastest along specific routes) by purchasing an upgrade ticket. Pass holders will also receive special offers at some of the country's most popular attractions, increasing the incentive to experience Japan by train.
As of October 1, the new Japan Rail Pass will no longer be available at select ticket offices in Japan, instead moving to digital purchase via  Japan Railway Group's Official Website and participating authorized retailers. Pricing of the nation-wide Japan Rail Pass and its regional variants will be adjusted to reflect its new scope and will include a 50 per cent discount for children aged 6 to 11.
Travelling along Japan's network of railways has long been regarded as one of the best ways to experience the beauty of the destination. Japan's many  scenic railway journeys  are highly recommended, spotlighting the unique essence of each region and giving passengers a taste of the local cuisine, nature, and culture.
Among the many rewarding regional routes, holders of the new Japan Rail Pass should consider the Kurobe Gorge Train, an open-car train that leads you through the deepest V-shaped gorge in Japan at a leisurely speed of 16 km/h, so you can feel the breeze and hear the calm flowing water as you are immersed in natural beauty for 1 hour and 20 minutes. 
For urban experiences, the Chiba Monorail is the longest suspension monorail in the world, and the Shonan Monorail boasts speeds up to 75km/hr through mountains and tunnels, supposedly making you feel like you're on a roller coaster! Meanwhile, Toreiyu Tsubasa is like a high-speed spa! This train includes tatami mat seating and local sake and wine to enjoy while soaking in a footbath.
Among the most popular themed trains is the Hello Kitty Shinkansen, designed with a ribbon motif and an interior decorated to convey a playful spirit and inspire imagination. The aim of this train is to "travel in carefree togetherness, join hands and connect with different regions." The POKÉMON with YOU Train is equipped with a playroom and was created to lift the spirits of children. There are hidden Pokémon motifs at each of the stations along the route.