Witness the Azores' most religious festival from Octant Ponta Delgada, 12 – 19 May 2023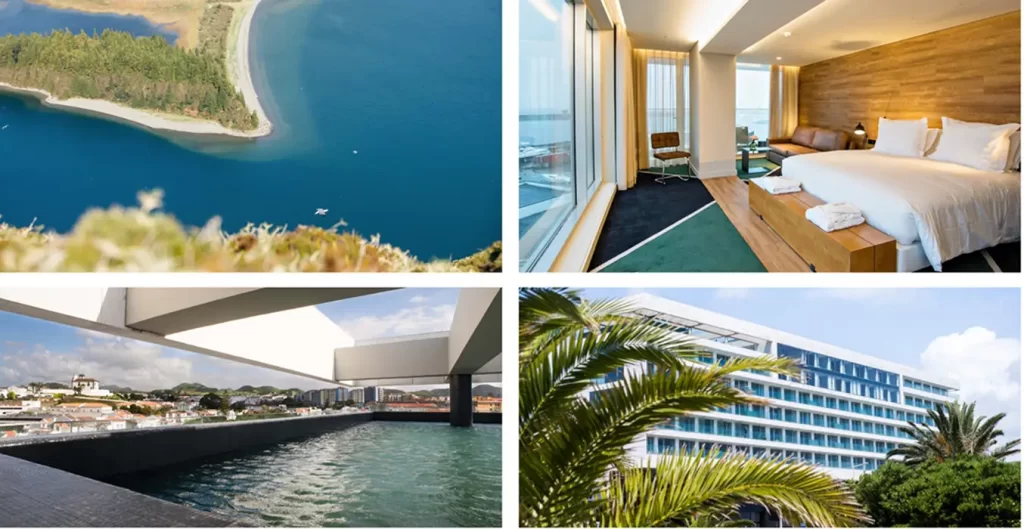 Situated on the Azores island of Sao Miguel, between the cosmopolitan marina and verdant island's interior lies Octant Ponta Delgada, where Azorean sophistication and natural beauty meet. With 123 rooms and suites overlooking the sea, À TERRA restaurant – supplied by local producers, and the hotel's in-house Experience Manager, Octant Ponta Delgada invites guests to indulge in a relaxing and authentic break while fulfilling their desire for adventure.
This May head to the Azores to experience one of the most stunning territories in the world and discover the rich cultural heritage and history of the destination, with the Senhor Santo Cristo dos Milagres (Lord Holy Christ of the Miracles) festival. With live bands, food markets, streets of Ponta Delgada carpeted with flowers and the whole city lit up with beautiful decorations, it's a great time to immerse in the local culture. Combining comfort and sophistication with localism and festivities, Octant Ponta Delgada is a perfect retreat for couples, families, and groups from which to experience the festival.
www.pontadelgada.octanthotels.com/en 
Combine wine, luxury Pool Suite accommodation, and the thrilling Regata Dos Barcos Rebelo at Octant Douro, 24 June 2023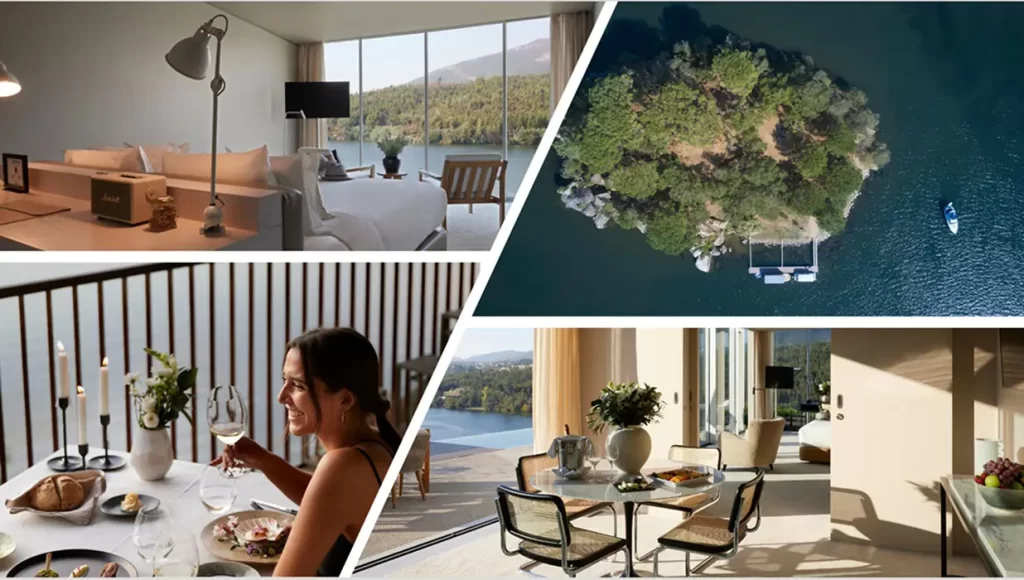 Perched on the banks of the UNESCO-protected Douro Valley sits Octant Douro, a hotel, spa, and architectural work of art. Combining luxury and localism, Octant Douro celebrates the authenticity of its soil, with organised wine tastings and vineyard tours and with a little help from Michelin Guide approved restaurant, Raiva lending itself perfectly to showcase the region's incredible delicacies.
Every year on the 24th June 2023, boat fanatics and wine enthusiasts come together at the Regata dos Barcos Rabelo, to celebrate the best of the Douro Valley's Port wine. Expect an explosion of energy and colour when 20 traditional wooden regata boats set off on a race to win the title of best wine producers of the region. With a sponsor for each sailboat, you can enjoy the race from private chartered boats for front-view seats. After the day's event, guests can enjoy a local wine tasting and the region's delicacies in the comfort of Octant Douro. To make your stay even more special, Octant Douro's new Pool Suite, provides the ultimate luxury accommodation, with panoramic views over the Douro River and a 700sq.ft outside terrace with a private heated pool.
Celebrate the best of Évora at Octant Évora and Feira São João, 23 June – 3 July 2023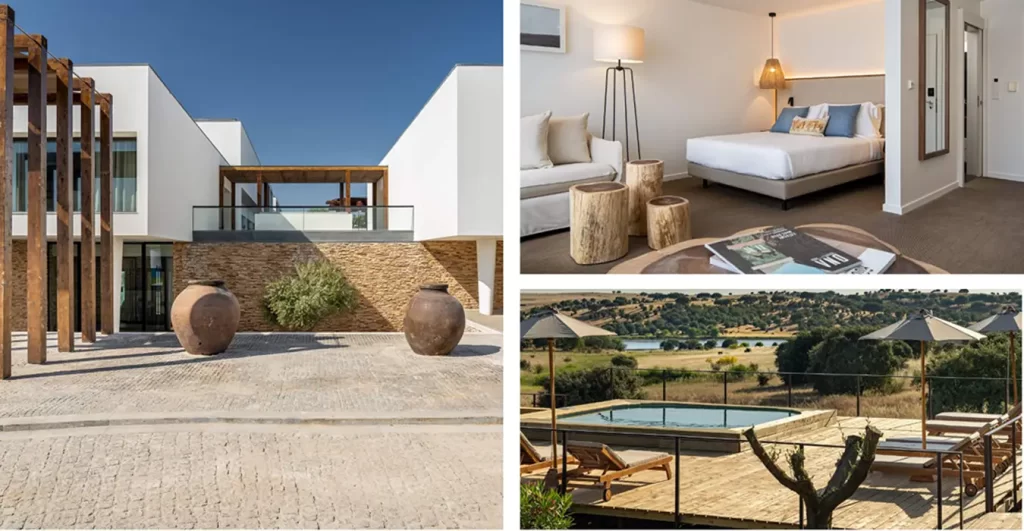 Located in the UNESCO World Heritage city of Évora, Octant Évora pays homage to its home in this untouched corner of southern Portugal. The hotel sits on 11-hectares of pristine Portuguese landscape and immaculately blends modern living with country life, it is a unique place where people, plants and animals coexist in harmony. Stargazing, hot air balloon rides, nature walks, food and wine tastings, breakfast on the hotel's meadows at dawn, and learning more about farm life are just a handful of the experiences on offer at Évora.
Not only, you can find the beautiful town of Évora just minutes from the hotel. Rich with culture, this picturesque town is always finding new ways to celebrate all there is on offer. From 23rd June – 3rd July 2023, Évora blooms with pride at the Feira São João, dating back to 1569. For 12 days the town hosts craft fairs, gastronomic stalls and music concerts in the streets as well as several scheduled cultural activities in various locations throughout the town. Feira São João is best to visit in the evenings, so guests can spend the day relaxing by the pool at Octant Évora before heading into Évora to enjoy the festivities.
Visit the biggest sand sculpture exhibition in the world from Octant Praia Verde, May – September 2023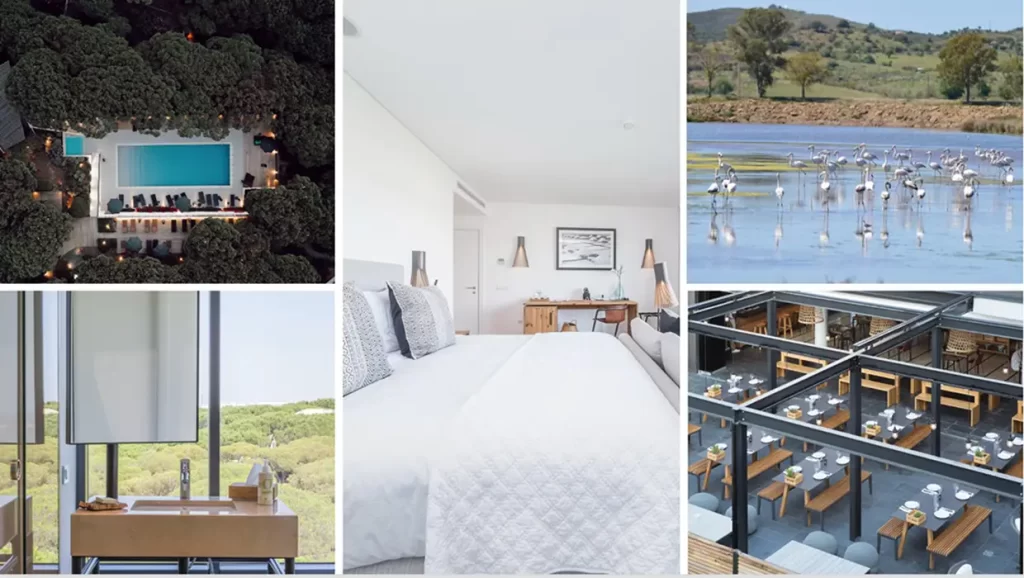 Octant Praia Verde is situated in the unspoilt eastern part of the Algarve, where expensive pine forest meets the Atlantic Sea, in harmony with its natural environment. The hotel's pool and bar blend into the environment with a wooden deck that invites guests to enjoy lazy days with chilled cocktails and light meals, with expansive views of the countryside.  Octant Praia Verde's desire to applaud the surrounding area doesn't stop at its design - À Terra Restaurant focuses on the gastronomic wonders of the region, taking inspiration from fertile farmland and the sea. 
From May – September the FIESA Sand Sculpture Festival takes place in Lagoa and is the largest sand sculpture event in the world, a must visit event when visiting the Algarve. All sculptures are original and unique pieces of art by 60 professional sculptors from all different nationalities. Stay at Octant Praia Verde and visit Sand City to witness the incredible works of art produced by this year's sculptors.
www.praiaverde.octanthotels.com/en 
Experience Lousã's honey and chestnut fair from Octant Lousã, 11-12 November 2023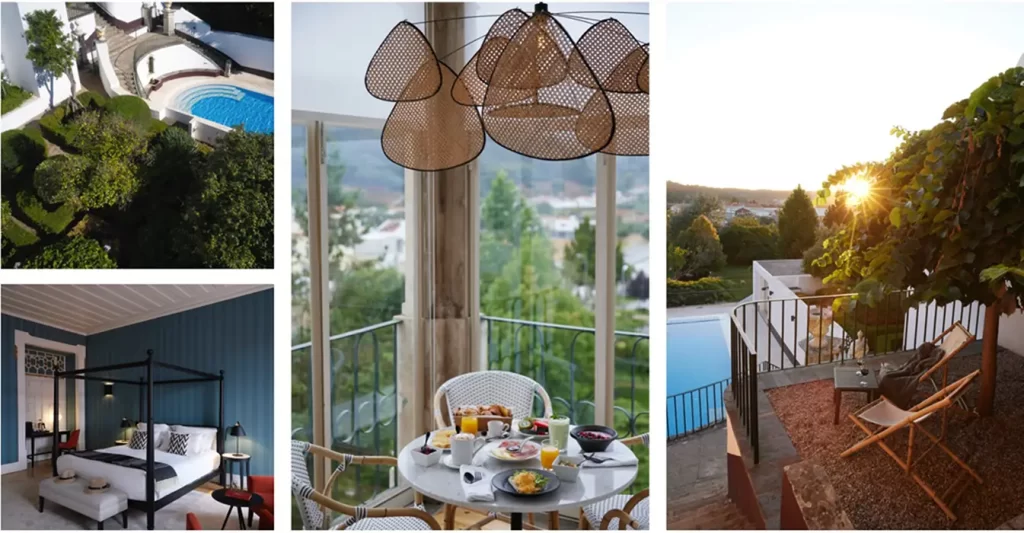 Each year in the autumn, mountain villages in Portugal harvest their crop of chestnuts. In the town of Lousã, there's a big appreciation for chestnuts and each year, on the weekend nearest to St Martin's Day, 11th November, the Feira do Mel e da Castanha da Lousã (Honey and Chestnut Fair) is hosted. People queue up to buy kilos of chestnuts, walnuts, and raw jars of honey and pollen, collected from the forested mountains that loom over this central Portuguese town. Delicacies made from the local nuts can be tasted and cure-all creams, soaps and hand moisturisers made from the local honey are available to be purchased.
Whilst visiting this unique village, a stay at Octant Lousã promises a stay unlike any other in Portugal. A former 18th Century palace, once home to the Viscountess of Espinhal, Octant Lousã is steeped in history, similarly to the region that surrounds it. From Octant Lousã, guests can cycle to one of Portugal's best kept secrets, Aldeias de Xisto, a collection of Schist Villages, where residents welcome visitors to view their uniquely designed homes. Hiking through the mountains, home to deer, wild boar and waterfalls, and swimming in the unique upland river beaches, are also unique experiences in this special region has to offer. Guests can relieve aching muscles after a day spent exploring in the hotel's new spa, featuring three treatment rooms, a sauna, cryotherapy tank and an indoor pool with whirlpool.