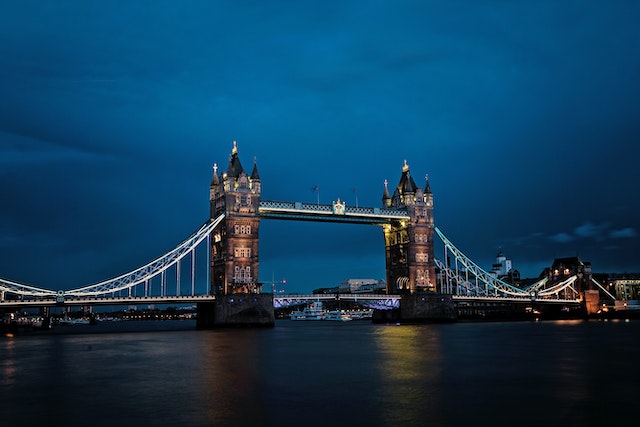 England is a beautiful country with many attractions, being home to the most beautiful coastlines in the world and several towns bursting with charm. With its rich heritage and culture, people can travel from one city to another without experiencing a dull moment.
If discovering England is on your bucket list, you should make the best of it. To help you, here are other beautiful places to visit and explore what transportation you can use to save a lot of money.
Discovering England
England is home to several natural wonders and rich historical sites you can discover—exploring around should be an ideal way to spend your day. Due to its diversity, the country is also filled with different cultures, regions, and languages you'll get to know while traveling from one city to another.
How to Get Around?
Before heading to the most exciting part, you should recognize the possible issue when traveling on a budget: transportation. The fares can be crazy expensive, so you must carefully consider the places you'll visit to plan a route.
Fortunately, there are two popular ways to save money when traveling: the rail and the bus. Traveling via rail is the most affordable transportation in England. In fact, if you're planning to visit the two major cities in England, London, and Manchester, you can Buy London to Manchester Train Tickets – Rail Online offers. They provide affordable tickets and exclusive deals on their website to lessen your expenses with commuting.
On the other hand, buses are a good alternative for traveling between cities. It's a lot safer than individual vehicles and also actually helps the environment from increasing fuel consumption and traffic congestion. Moreover, bus travel helps you save money significantly with its average national fare of 2.80 pounds.
However, there's a catch. These two modes of transportation run on schedule and by routes. So, you must also know what buses or rails to take as you travel. That's why you must always stick to your travel plan and prepare all the things you'll need before you head out.
Where Do You Live?
Before planning your local trip, remember that England has 51 cities and 935 towns. Hence, planning your expedition carefully and mapping out your possible expenses is the best way to get around. You can start your England exploration from the place you're currently living in. Then, you can go to nearby towns and cities.
Places to Visit in the Major Areas of England
These areas in England are undoubtedly popular, with people from all walks of life experiencing their charm and beauty. Whether you live in any of these cities or are a visiting tourist who wants to explore the best of England, you might want to check out these three major cities and what they boast to the world.
London. Every Londoner knows you should never miss the historical Buckingham Palace, which is also the current residence of the British Monarch. Who knows, you might even get the chance to meet one of the royals during your visit. But if historical architecture isn't your thing, you can spend your time adoring the scenic Sky Garden and Tower Bridge and enjoy Hyde Park for free!
Manchester. Manchester presents famous art galleries and museums, such as the Manchester Art Gallery and People's History Museum. What's more, you can visit these places for free! And to top it off, nothing beats the affordable and enjoyable art galleries and an affordable rail fare, as mentioned before, when going around Manchester.
Liverpool. This city is famous for its football teams, music, and its connection to The Beatles. In fact, there's an operational museum called The Beatles Story Exhibition, which fans can visit for as low as 18 pounds. However, if you prefer places that don't cost money to visit, Sefton Park offers visitors free entry and parking. It's one of the most loved local parks in England. Thus, you shouldn't miss it!
Popular Places You Can Eat
It's normal to get hungry when you're moving from place to place. In order to continue to enjoy your local trip, you must ensure that your stomach never goes empty. However, if you forgot to prepare your lunch, England has several highly-rated restaurants that offer excellent and affordable food.
London's Chinatown. If you're craving Asian food while in London, you should visit Chinatown. This place is filled with affordable, authentic East Asian food that you can enjoy. What's more, it also hosts fun events you might get to experience when you visit!
Escape to Freight Island in Manchester. If you want to fill your tummy with delicious street food, escape to Freight Island, which boasts its urban market, where you can enjoy many choices of food and drinks while immersing yourself in the place's various entertainment and music.
Fat Hippo. If you love burgers, and you're craving something familiar, Fat Hippo just might be your thing. This restaurant is a popular burger place that has several stores around England. They also have concessions offering their most popular burgers and sides. From beef burgers to vegan, as well as other menu options, you can enjoy your meal without spending too much in this restaurant!
Final Thoughts
England is a magnificent country that leaves even the citizens more places to explore. If you've been living here for a long time or just recently moved in, this is your sign to explore the city. With this article, you'll no longer have to travel worrying about the possible expenses! So, what are you still waiting for? Plan your trip now!