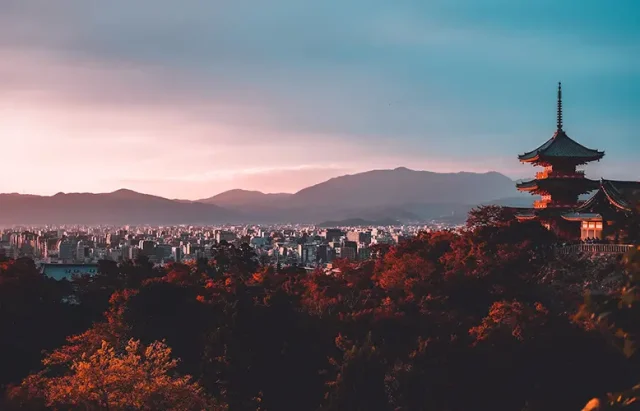 Are you looking to explore Japan? With its diverse culture, abundant natural attractions, and vibrant cities, Japan is an incredible destination that offers something for everyone. Bursting with extraordinary experiences waiting at every corner, from dramatic mountain landscapes to bustling street art scenes, this beautiful country is sure to captivate any traveler.
In this blog post, we'll take a closer look at some of the must-see attractions and activities that are guaranteed to give you an unforgettable taste of Japan. From delightful culinary experiences like sushi-tasting tours in Tokyo to sublime hot spring resorts nestled high in the mountains of Kyushu, there's something here for all intrepid travelers!
Tour the cherry-blossom-lined streets of Tokyo
Exploring Japan is a once-in-a-lifetime experience, and there's no better way to do it than by taking a peaceful stroll along the cherry-blossom-lined streets of Tokyo. The vibrant culture of Japan is perfectly encapsulated in the stunning natural beauty of the pink and white blossoms that adorn the city's parks and boulevards.
As you wander, take a deep breath and let the sweet fragrance of the blossoms fill your senses. Look up and marvel at the delicate petals dancing in the breeze. There's truly no better way to experience the magic of Japan than to immerse yourself in the stunning natural scenery of this wonderful city.
Visit the historical temples and shrines of Kyoto
Kyoto, the ancient capital of Japan, is a city steeped in history and culture. If you're interested in delving deeper into Japan's ancient religion and customs, visiting the city's numerous temples and shrines is a must. These sacred sites offer a glimpse into the country's rich past, dating back thousands of years.
You'll learn about the country's ancient religious practices, which were heavily influenced by Buddhism and Shintoism, as well as its traditions and customs. Whether you're seeking peace and tranquility or just a deeper understanding of Japan's culture, Kyoto's temples and shrines are sure to provide a one-of-a-kind experience.
Sample some authentic Japanese cuisine while at an izakaya, sushi, or ramen shop
Learning about different cultures through food is an adventure for your taste buds and an experience for your senses. Sampling authentic Japanese cuisine is no exception. Visiting an izakaya, sushi, or ramen shop will transport you to the streets of Japan where you can indulge in traditional dishes made with fresh ingredients and meticulous attention to detail. 
From savory sashimi to steaming hot bowls of ramen, there is something for every palate. But it's not just the food that's the draw- it's the ambiance, too. The traditional izakaya atmosphere is lively and welcoming, while sushi and ramen shops are often small but buzzing with energy. So why not give your taste buds a treat and immerse yourself in the authentic cuisine of Japan?
Consider visiting Legoland in Japan if you take your children with you
If you're looking for a fun-filled adventure with your little ones, a visit to Legoland Japan should definitely be on your list.
With a wide variety of attractions and rides, your kids will have a blast exploring the Lego-themed wonderland. To make the most of your trip, consider making a plan with a Legoland Japan guide so you're sure your kids can have a great time as well. They can help you navigate the park, prioritize attractions, and even offer helpful tips and tricks. 
You and your children will surely have a remarkable experience exploring the colorful world of Legoland Japan.
Enjoy a relaxing onsen spa experience with traditional hot springs baths and massages
Are you planning on visiting Japan soon? If so, make sure to treat yourself to a truly relaxing and rejuvenating onsen spa experience. With traditional hot springs baths and professional massages, you'll feel like a brand new person. Immerse yourself in the Japanese culture and take advantage of this unique opportunity to unwind in true Japanese style.
Not only will you leave feeling refreshed and rejuvenated, but you'll also gain a newfound appreciation for Japan's rich history and traditions. Don't miss out on this opportunity to indulge in the ultimate relaxation experience during your next trip to Japan.
Try some traditional sports such as sumo wrestling or kyudo archery
For those seeking something truly unforgettable, trying out traditional sports such as sumo wrestling and kyudo archery can be a great way to do so. Sumo wrestling is a centuries-old Japanese sport and seeing the sheer size and skill required to participate can be a sight to behold.
Meanwhile, kyudo archery is all about mastering the art of concentration and precision, making it a perfect activity for those looking for a more meditative experience while still being active. Both sports may be unfamiliar to outsiders but trying them out can be an exciting way to immerse oneself in Japan's rich cultural heritage.
Traditional Arts and Crafts
Japan is renowned for its exquisite arts and crafts, such as pottery, calligraphy, and papermaking. Take a class or visit a workshop to learn about these traditional techniques and create your own unique piece to bring home as a souvenir. Not only will you learn a new skill, but you'll also gain a deeper appreciation for Japanese craftsmanship. That way, you'll have something special to remember your trip by.
Visit Gardens in Japan
Gardens in Japan are not just beautiful, they are also a reflection of the country's history and cultural values. The famous Zen gardens, for example, reflect the principles of harmony, balance, and simplicity. Additionally, Japan is home to numerous temples and shrines where you can learn about Buddhist and Shinto beliefs. Take a stroll through these serene gardens and explore the stunning architecture of these historic temples.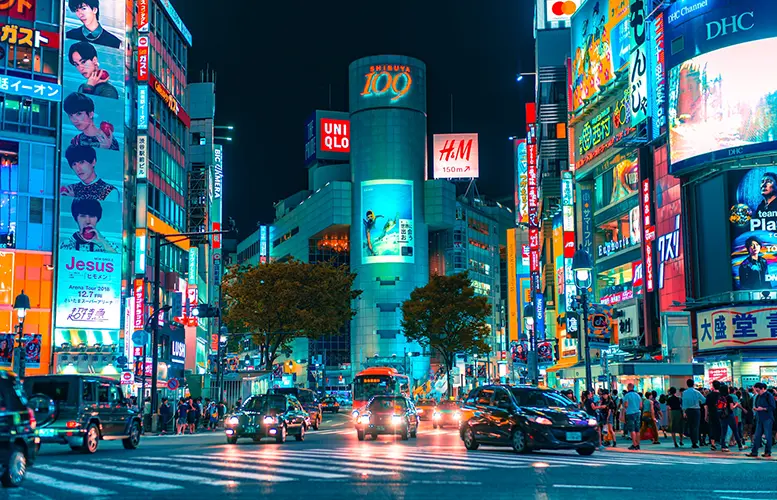 While the options available to explore during a vacation in Japan may seem endless, one thing is certain: no matter how you choose to spend your time there, you'll be sure to experience some of the most beautiful and unique moments. From enjoying cherry blossom-lined streets and historical temples to savoring authentic cuisine and taking part in traditional sports, a vacation to Japan will give you memories that will last a lifetime.
Therefore take that long-awaited trip to Japan; it's waiting for you! Don't forget your camera and comfy shoes, after all, you'll want something with which to remember your journey and something comfortable while discovering all that this amazing country has to offer.