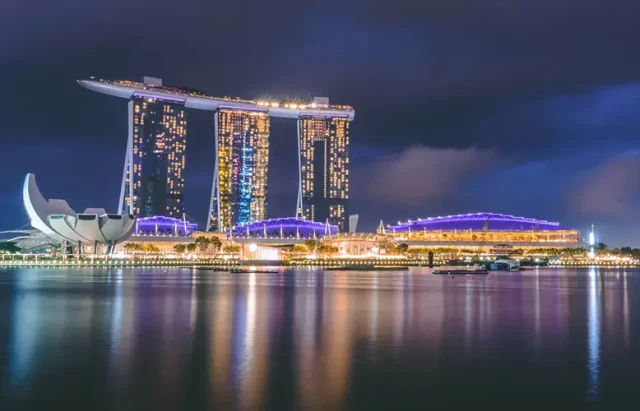 Casino resorts have been the cynosure of the entertainment industry for quite some time now. As a symphony of opulence, thrill, and indulgence, they cater to those who relish a fusion of adrenaline-filled gaming with an array of other lavish amenities. This blog post highlights some of the most esteemed casino resorts that have carved their niche in the world of luxury and extravagance.
A Snapshot of the Global Casino Resort Scene
The global landscape of casino resorts represents luxury and style. These establishments span across continents, each presenting its unique charm and sophistication. From high-end boutiques, fine dining experiences, and world-class spas to the most intricate gaming floors, luxury casino resorts take the leisure industry to an unprecedented level.
The Venetian Macao
Recognized for its luxury, The Venetian Macao stands tall in the heart of Macao's Cotai Strip. Inspired by the romantic canals and baroque architecture of Venice, it offers an immersive experience in its over 500,000 square feet of gaming space. It houses more than 2,000 opulent suites, a multi-purpose event space, and an impressive array of shopping, dining, and entertainment options.
Marina Bay Sands, Singapore
Marina Bay Sands, a glittering gem in Singapore's skyline, is a three-tower integrated resort known for its architectural prowess. This resort houses one of Asia's most dynamic casinos, featuring over 600 gaming tables and 1,500 slots. Apart from its thrilling casino, Marina Bay Sands boasts the world's largest rooftop infinity pool and an array of top-notch restaurants and luxury boutiques.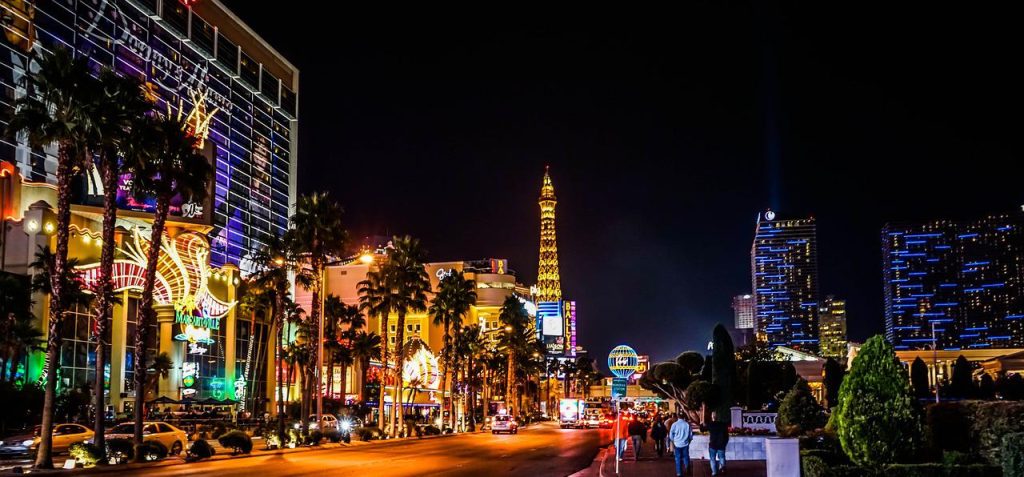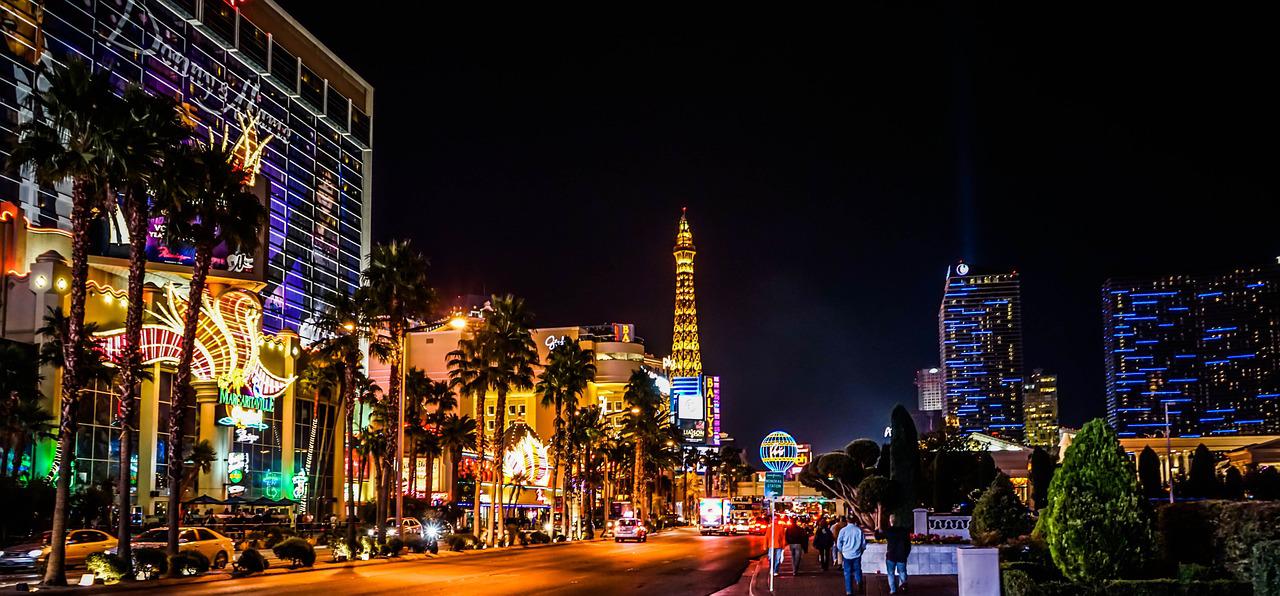 The American Casinos – Las Vegas and Beyond
Las Vegas is well-recognized as a central hub in the casino world. Renowned for its neon-lit landscape and an intoxicating fusion of luxury and gaming, it offers an unrivaled experience.
The Bellagio, Las Vegas
Synonymous with opulence, the Bellagio in Las Vegas is one of the city's most iconic landmarks. Housing one of the most active casinos, it captivates the gamblers with over 2,300 reel, video reel, and video poker games. Complementing the casino's thrill are the resort's five-diamond hotel status, world-class cuisines, and the famous Bellagio Fountains.
The Wynn, Las Vegas
The Wynn in Las Vegas represents elegance and extravagance. Its casino offers a sophisticated gaming experience with an expansive selection of table games and slots. The resort boasts two award-winning spas, an on-site 18-hole golf course, and an impressive line-up of luxury boutiques.
However, America's luxury casino offerings extend beyond Las Vegas.
Mohegan Sun, Connecticut
Connecticut's Mohegan Sun casino resort is a testament to the country's growing luxury casino resort scene outside of Las Vegas. With its unique Native American theme, this resort encompasses three casinos that offer a range of gaming options for the fervent gambler. Coupled with its top-rated restaurants, luxury hotel accommodations, and live entertainment, Mohegan Sun marks its presence on the global stage.
The European Offerings
The European continent, renowned for its rich history and heritage, also hosts some of the most prestigious casino resorts.
Casino de Monte Carlo, Monaco
Casino de Monte Carlo, an architectural marvel dating back to 1863, is a symbol of Monaco's wealth and glamour. Frequented by the European aristocracy, it offers a unique blend of history, elegance, and gaming.
Baden-Baden Casino, Germany
Baden-Baden Casino in Germany, often appreciated for its architectural beauty, provides a gaming experience filled with elegance. Along with the casino, it offers thermal spas, a world-class concert hall, and a gourmet restaurant.
Iconic Casino Resorts in Australia
Down under, Australia also holds a significant place in the global luxury casino resort scene. This vast country, known for its unique wildlife, vibrant cities, and incredible landscapes, houses some of the most upscale casino resorts.
Crown Melbourne
Crown Melbourne, situated on the Yarra River's south bank, is Australia's largest casino and entertainment complex. This resort offers a high-stakes gaming experience in an elegant setting. Apart from its expansive gaming floor, Crown Melbourne features a collection of luxury retail outlets, world-class restaurants, and the Crown Spa – creating an all-round leisure experience.
The Star Sydney
The Star Sydney, located in the heart of Sydney, is another noteworthy casino resort in Australia. The Star offers an immersive gaming experience, with over 1,500 electronic gaming machines and a broad range of table games. Complementing its top-notch casino are its luxury accommodations, award-winning restaurants, and a world-class spa and fitness center.
Innovations and Sustainability in Luxury Casino Resorts
In the competitive landscape of casino resorts, innovation and sustainability have become pivotal. They are not just a nod to the environment but a part of the luxury experience.
City of Dreams, Macao
City of Dreams in Macao is one of the pioneers in this regard. It showcases a commitment to sustainable luxury with its LEED Gold-certified property, Nuwa. This resort includes multiple water and energy-saving features alongside its grand casino and other luxurious amenities.
Resorts World Las Vegas
Resorts World Las Vegas, the latest addition to the city's bustling casino resort scene, also exemplifies sustainable luxury. This property is designed to meet the U.S. Green Building Council's LEED Gold standards. From energy-efficient measures, and waste reduction strategies to sustainable purchasing practices, Resorts World Las Vegas embeds sustainability into luxury.
Conclusion
As the global landscape of casino resorts continues to flourish, these destinations provide an amalgamation of excitement and luxury, appealing to a broad range of leisure seekers. Amid the opulence and sophistication, each resort showcases a unique interpretation of the term "luxury," providing a captivating gaming experience that goes beyond the traditional.
From the adrenaline rush of the poker tables at the Bellagio to the historical charm of Casino de Monte Carlo, the experiences these luxurious casino resorts offer are more than just gaming – they represent a lifestyle. While these destinations continue to up their game in luxury, they simultaneously set the pace for the future of high-end leisure and entertainment.