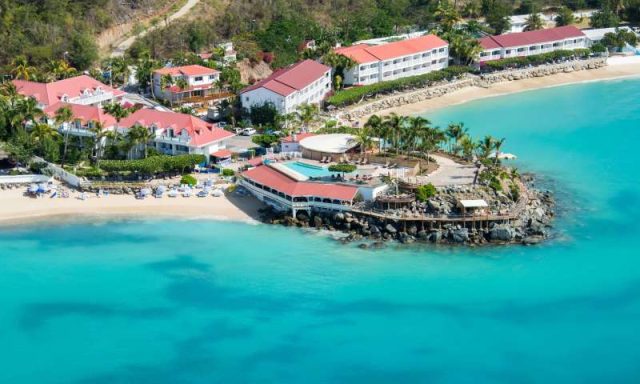 Grand Case Beach Club in sunny St. Martin is among the Caribbean's best for an intimate, family-friendly tropical wedding.
A bold claim, for sure, but one we can back up: with views of neighboring island Anguilla on the azure horizon, the Grand Case Beach Club blends the French-Caribbean vibe of Grand Case with the rustic charm of its fishing village surroundings. While unpretentious, the property is never unprepared, with capacity for up to 80 wedding guests on your big day. Surrounded by gentle green hillsides and the ubiquitous white sands St. Martin is famous for, your ceremony will stun even the most critically invasive mothers-in-law.
While the Grand Case Beach Club naturally offers aesthetic perfection, its capable team has worked hard to provide an equal level of functional support: the wedding planner and coordinator will work with you from beginning to end. Weddings at the Beach Club see the entire staff pitch in with the goals of eliminating all the stresses of planning from the bride and groom and realizing a flawless, memorable ceremony.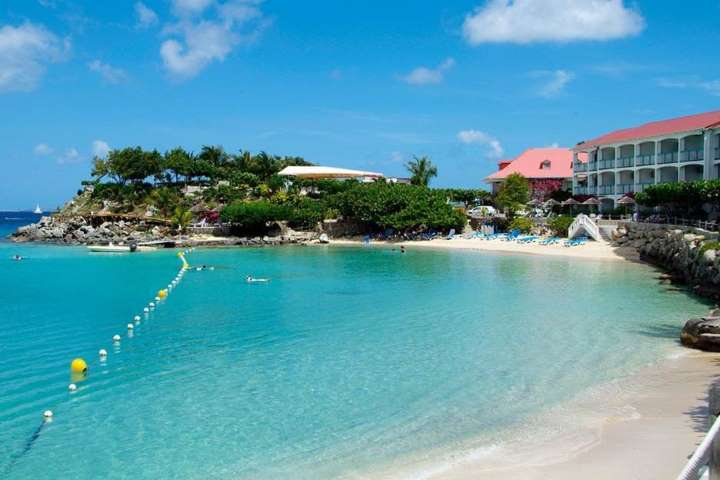 Of course, the key to a destination wedding is…well, the destination itself! At the Grand Case Beach Club, you can rest assured that your friends and family will be relaxing in the lap of luxury. This treasured hotel is renowned for its chic and sophisticated beachside apartments, available in multiple sizes to suit guest groups of all sizes. Before and after the big day, your loved ones will love living it up on the property's two distinct beaches, snorkelling, waterskiing, and tubing the day away. A robust portfolio of amenities that includes a fitness center and spa services, provide profoundly invigorating and restorative experiences after a day by the water. Head over to the Sunset Case restaurant for a lovely brunch or family dinner, or just head into town if you feel like sampling the delicacies nearby Grand Case is so famous for.
With ideal accommodations, a committed and experienced team, and a wealth of incredible amenities, the Grand Case Beach Club deserves to be at the top of any dream wedding list for couples looking to celebrate with friends and family in paradise.