Summer is just around the corner, and Wheat Boutique is a one-stop shop for all of your vacation essentials. From Anguilla to Los Angeles, Wheat Boutique has made its name known across the globe – for good reason. This luxury lifestyle brand was founded by young power couple Molly Shaheen and Huw Collins, and has quickly become an up-and-coming small business in the retail space.


1. Supporting Wheat means supporting a small business
Throughout the COVID-19 pandemic, the importance of supporting small businesses has become more and more apparent. Without the support of loyal customers, small businesses would be doomed – and the same goes for Wheat. Wheat Boutique was lucky enough to continue to thrive throughout the pandemic, thanks in part to Collins and Shaheen's dedication and also to their customers. Shopping at Wheat Boutique helps support the entire Wheat Boutique family and brings us one step closer to a more ethical retail industry.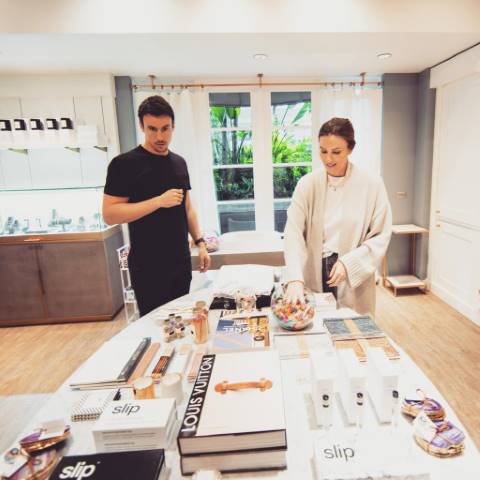 2. The company draws inspiration from Coco Chanel herself
The idea for Wheat Boutique came after a trip that Shaheen and Collins took to Paris back in 2016. The two had been considering opening a boutique, and this trip helped bring the idea to life. Collins arranged a private tour of Coco Chanel's Parisian apartment for Shaheen, knowing that she had long admired the House of Chanel. While walking through the space, it was impossible for Shaheen not to notice the wheat symbols and motifs all throughout. After learning of Chanel's strong belief in wheat's power of prosperity, Wheat Boutique came to life. The two continue to draw inspiration from the House of Chanel, combining effortlessness with luxury to curate unbelievable collections in each of their boutique locations.
3. Wheat Boutique has things for your entire family
From moms and dads to sons and daughters, Wheat Boutique carries clothing items for the entire family. Wheat has the chicest blouses for mom, the best stylish sweaters for dad, and of course an assortment of kids clothing for all the little ones. All of the pieces come straight from your favorite designer brands, from Canal St. Martin to Hanky Panky and so much more. Where else can you buy an 18k tennis bracelet, a pair of sandals, and a child's t-shirt all in one place? Wheat also carries beauty products, accessories, and home goods as well – every product embodying the same luxury that their clothing does.
4. Wheat Boutique has clothes fit for every vacation destination
Wheat Boutique first opened in 2017 in beautiful York Beach, Maine. Since then, Collins and Shaheen have opened up locations in Santa Monica, Beverly Hills, Massachusetts, and even Anguilla. Every location has a different feel and aesthetic, with each store conforming to the style of the surrounding area. Whether you are vacationing on the East coast and need some breezy, coastal staples, or are spending summer in SoCal and want some chic, Mediterranean-style pieces, Wheat helps all of its customers feel and look luxurious – no matter where they are.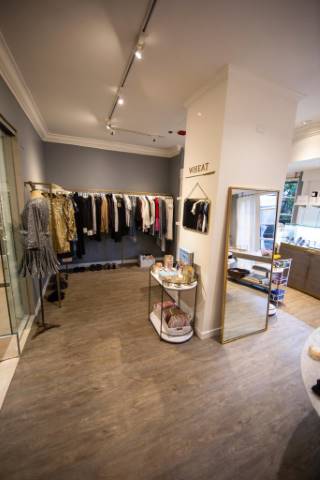 5. Wheat Boutique is perfect for every occasion, even when you're not on vacation
Who says you have to be on vacation to live in luxury? Even when you're just lounging around at home, you can still be stylish and luxurious in comfortable clothing. Shaheen and Collins have created their own clothing line that perfectly addresses this need. Wheat 1.17 is Wheat Boutique's classic luxury lifestyle brand featuring staple every-day pieces made out of the most comfortable fabrics. The brand was inspired by all of Shaheen and Collins' favorite destinations. From the Los Angeles jogger to the Austin Tee, each piece was designed with comfort and luxury in mind.