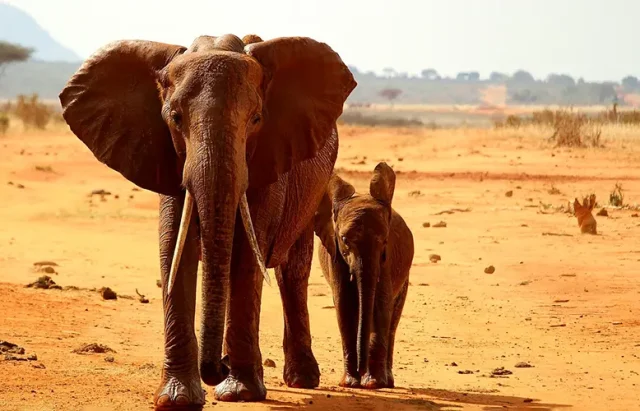 Over two-thirds (69%) of travelers were actively seeking sustainable travel options at the start of 2023, as shared by the World Travel & Tourism Council.
And this trend has only grown, with searches for 'sustainable travel' soaring to their highest volume in over 18 years this summer, after shooting up 51% compared to figures from the same period of 2022, according to Google Trends.
With search volumes remaining at peak levels this month, it is clear that this demand for ethical ways to explore the world is going nowhere.
Meanwhile, interest in safari tourism has more than tripled between 2020 and 2022 and shot up a further 18% in the last year, data reveals. In fact, the wildlife tourism market as a whole is projected to reach $286.66 billion by 2030, according to reports.
Amidst such heightened popularity, some of the highly popular safari parks are becoming overrun with tourists, sources reveal. Busy, congested landscapes can not only detract from the visitor experience but ward away and disturb the wildlife in the area.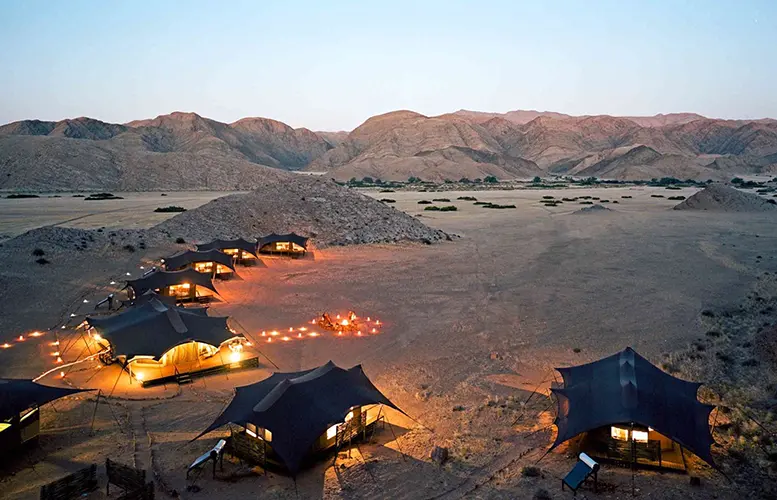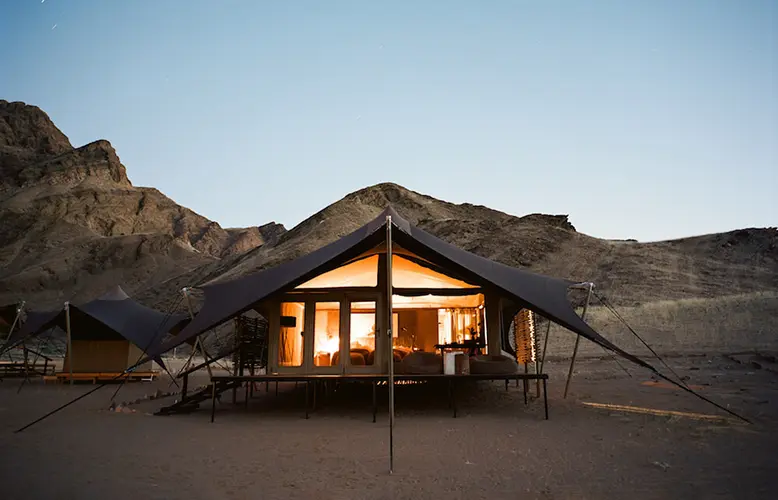 Recognising the risk of over-tourism in these popular parks, a leading safari expert at Nelson Travel has shared the top off-the-beaten-track safari destinations to visit to escape the crowds and reduce your ecological footprint.
Ben Nelson, founder of luxury travel company, Nelson Travel, says: "It's been incredible to witness the monumental growth in the number of travelers taking an interest in safari holidays and uncovering the wealth of spectacular creatures residing on our planet. 
"However, as the most famous parks grow ever busier, I highly recommend veering off the beaten track to visit lesser-explored safari destinations.
"These parks not only offer incredible opportunities to explore more untouched landscapes and observe wildlife in a more authentic and natural environment but also minimise the chances of causing stress or disturbance to these animals."
Nelson Travel is one of the leading safari operators in the UK. The company is passionate about responsible and eco-conscious travel, working with sustainable and ethical operators all over the world.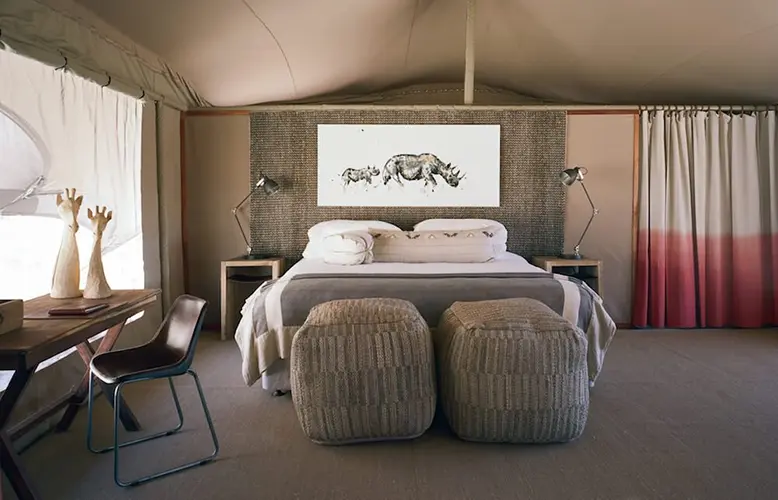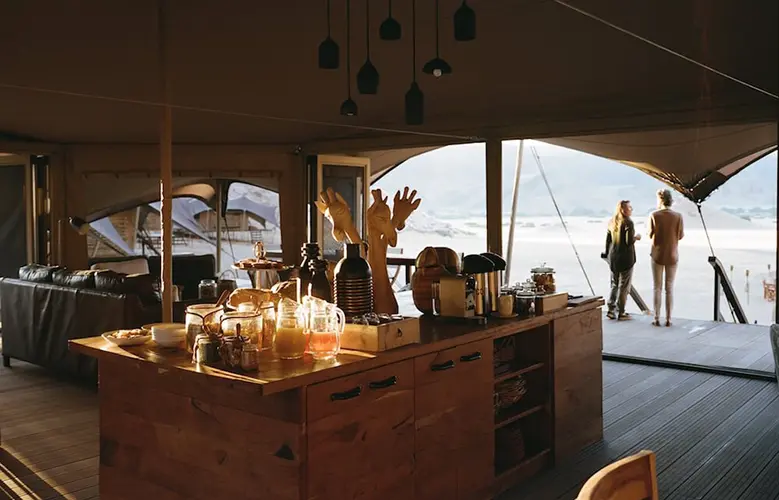 1. Hoanib Valley
Hoanib Valley is a tranquil camp hidden away in an untouched corner of the Hoanib Valley in Northern Namibia. While here, visitors can encounter the likes of elephants, lions, rhinos and giraffes in a completely unspoilt landscape. 
Located in the Sesfontein Community Conservancy along the banks of the Obias River, this valley is situated in one of Namibia's most remote and untamed wildlife areas—a destination that many may never have the chance to visit in their lifetime.
Those who do can track endangered rhinos and giraffes and desert-adapted lions and elephants while embarking on nature walks in the company of expert guides and desert drives.
While in this isolated valley, travelers also discover the wonderful work that the Giraffe Conservation Foundation – the world's only Africa-wide giraffe conservation organisation – does in the area and visit the local Himba and Damara communities to learn more about desert living.
2. North Luangwa, Zambia
North Luangwa is a remote safari park located in the oldest section of Africa's Great Rift Valley in Zambia. The landscape here has been masterfully carved by the waters of The Luangwa River, with fertile soils along its wildlife-rich floodplains.
The park's 70,000km² of pristine landscape marks one of the last undisturbed regions in central Africa, as it was closed to anyone but game department rangers for over 30 years.
Now one of the continent's most treasured wildlife sanctuaries, here you will find a diverse ecosystem encompassing wildebeest, spotted hyenas, hippos and zebras. What's more, North Luangwa also happens to be the only park in Zambia where you can see the Big 5.
The lack of road networks in this remote haven opens up a wealth of walking safari opportunities. Visitors can completely disconnect from the 'real world' in favour of venturing out on foot to uncover the marvellous creatures residing amidst the untamed landscape.
Limited road networks have also enabled North Luangwa to remain one of Africa's best-kept secrets. You are highly unlikely to cross paths with any other traveler during your visit.
3. Ruaha, Tanzania
Ruaha National Park is an unspoilt wildlife haven situated in the heart of Tanzania. Meaning 'river' in Hehe, the site is named in honour of the life-giving waters of the Great Ruaha River which flow through its plains. 
Promising a serene experience, Ruaha is one of the quietest parks to visit in Tanzania. Guests are greeted with a remote and exclusive ambience. Those visiting the wild paradise during the dry season will be met with sprawling golden savannahs dotted with baobabs and hills extending into the horizon. 
Over the rainy season, the landscape transforms into lush grasslands and the baobabs burst into bloom. In terms of wildlife, you can expect to spot waterbucks, impalas and gazelles sipping by the water.
Ruaha is also home to great predators such as lions, leopards and cheetahs, along with jackals and hyenas. With an unspoilt landscape, a thriving wildlife scene and limited visitor numbers, the park provides an extremely authentic and immersive safari experience.
4. Busanga Plains, Zambia
The Busanga Plains in western Zambia are among the quietest safari destinations on the planet. In addition, the area is one of the best places in Southern Africa to spot lions and is renowned for its flourishing populations of cheetahs, elephants and African buffalos. 
The secluded site lies in the north of Kafue National Park, the largest and oldest national park in the country. Picture 720 km² of shallow wetlands situated on an ancient lake bled and home to palm groves, papyrus-choked reed beds and lily-covered lagoons.
Amidst the glorious landscape, very few tourists roam, offering an intimate and exclusive safari experience. In addition to its abundance of cheetahs, elephants and buffalos, you can expect to cross paths with hippos, lechwe, zebra, roan antelope and blue wildebeest.
And the skies are no less impressive. Busanga has over 500 recorded species. For an especially unique experience, you can visit the park during the dry season. Its waters disappear and are replaced by arid plains.
5. Tsavo, Kenya
Despite being the largest national park in Kenya, Tsavo National Park remains largely under the radar. The quiet landscape comprises two parks, Tsavo East National Park and Tsavo West National Park.
The rugged plains sprawl over 22,000 km² and are characterised by jagged mountains and vast woodlands. Tsavo East is the largest of the two parks and features sprawling, arid plains only interrupted by the Galana River. Here you will also find Yatta Plateau, Lugard Falls and Kanderi Swamp.
In contrast, Tsavo West National Park is more mountainous and wet, home to various swamps, Lake Jipe and the Mzima Springs. Tsavo National Park is home to huge lion pride and elephant herds.
In addition, you are also likely to cross paths with the likes of black rhinos and Cape buffalo during your visit. Undervisited and teeming with unique species, Tsavo is one of the most spectacular safari destinations to visit for those looking to escape the crowds.