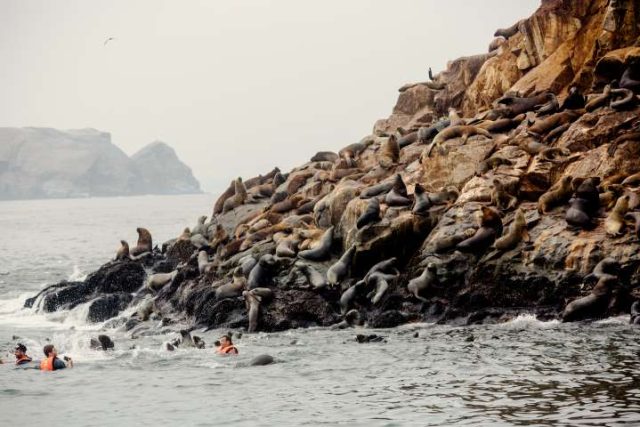 There is much to see and do in Lima, including world-class cuisine and fascinating culture. However, be sure to allow extra time on your visit to enjoy wide-open spaces, intriguing wildlife, thrilling adventures, and the ruins of ancient civilizations. All of these are available on easy day trips.
Wildlife Watching in the Palomino Islands
You won't have to travel far from Lima for ocean adventures in the Palomino Islands. The port of Callao is less than 10 miles from Lima's Miraflores district and a 6-mile boat ride takes you to the rocky isles for wildlife watching. On the way out of the bay, you'll pass private yachts, navy vessels, fishing boats pulling in heavy nets of fish, shallow waters loaded with old shipwrecks, and the remains of an old prison on El Frontón island.
Humboldt penguins, blue-footed boobies, pelicans, and sea lions congregate on the isle of Palomino and Peru's largest island, San Lorenzo, which was a 17th-century hideout for pirates planning attacks on ships full of gold and silver. The water is very cold due to the Humboldt current that flows north from Antarctica along the west coast of South America, but strong swimmers can dive in to swim with baby sea lions that are as playful as puppies. (Most boat operators include wet suits and life jackets, but you should ask when you arrive at the harbor.) However, it's not safe to swim with the adults, which can be aggressive if approached or touched. They will keep their distance at 10 to 15 feet, and you don't want to be closer than that — full-grown sea lions can weigh as much as 600 pounds.
Riding, Rafting, and Ziplining in Lunahuana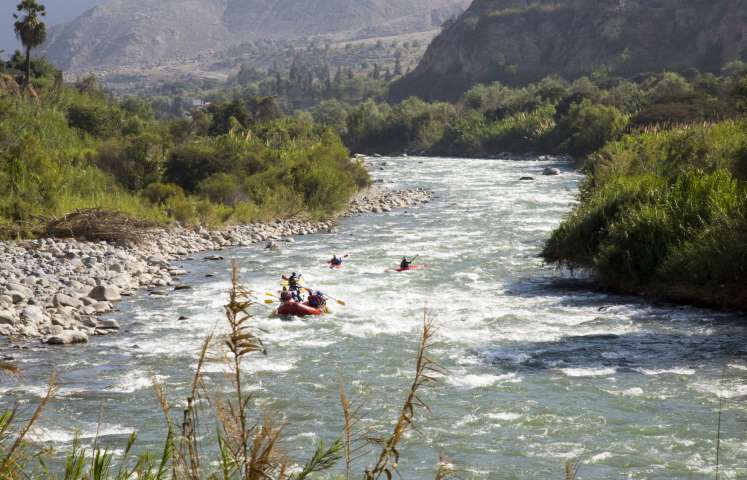 Head three hours south of Lima to the Lurín Valley and Lunahuana, once the second-largest Inca city and now a quiet little town with a traditional square, handicraft market, and Colonial-era church.
The area around Lunahuana offers plenty of outdoor action for adrenaline junkies: horseback riding through vineyards that produce wine and a special pisco variety from the small non-aromatic Uvina grapes unique to this area (harvest between February and April); visiting vineyards and bodegas for wine and pisco tastings; river rafting the Cañete River (calm during June, July, and August and most thrilling during the high-water summer months, December, January, and February); and ziplining on your choice of five state-of-the-art lines that will send you soaring for 1.5 miles over the river and through the trees.
Nine miles northeast of Lunahuana, you can walk across the hanging Catapalla Bridge, originally just wood but now reinforced with concrete and steel. A legend claims your wish will be granted if you make it before you cross.
Archaeological Exploring in Pachacamac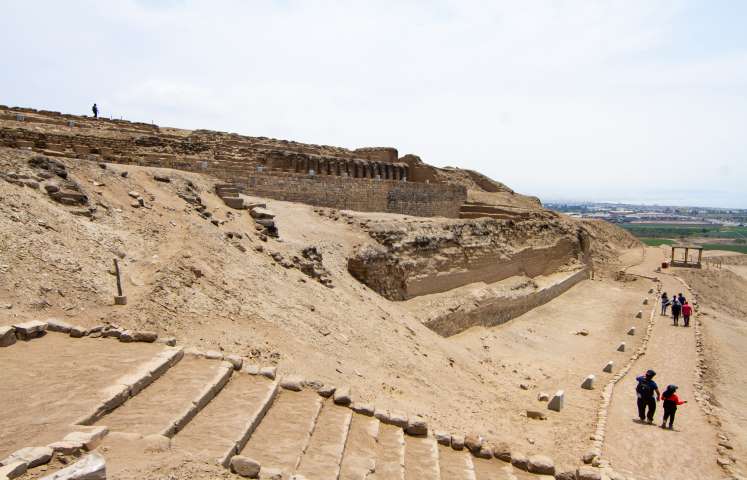 One hour southeast of Lima on the coast is an enormous archaeological site you can experience without crowds. Pachacamac was first settled about 200 AD and occupied for 1,300 years by four civilizations (Lima, Wari, Ychma, and Inca). The Incas adapted the site for their needs, modified structures, and added new pyramids, ramps, courtyards, and temples. During the Spanish Conquest in 1533, the Spaniards took over Pachacamac, looted its gold and silver, and destroyed religious objects.
However, the site is still impressive with much to see. Stepped pyramids include 16 built during the Ychma period (only one has been fully restored so far). Fifteen main temples feature the Temple of the Virgins of the Sun, whose stone-block foundation supporting Inca-built walls indicates the original building was constructed by a civilization far more advanced than the Incas, and the 323,000-square-foot Temple of the Sun built by Incas from stones and adobe on a hill overlooking the ocean. Admire the ancient frescoes that adorn the adobe walls. Near the entrance of Pachacamac, the 49,000-square-foot Pachacamac Museum contains 500,000 artifacts, including ceramics, textiles, and ceremonial objects found at the site in excellent condition, and spondylus shells native only to Ecuador, which indicates trade with the people living there.
Archaeological Exploring in Caral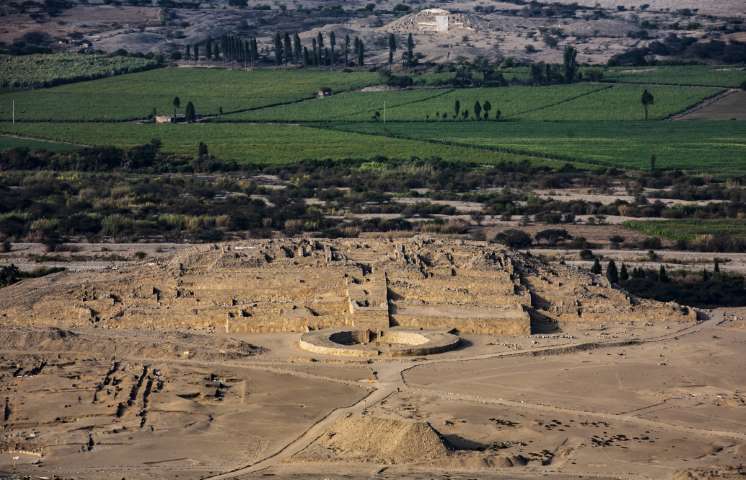 One of the most remarkable sites in Peru merits the long day trip from Lima (about 125 miles north and 14 miles from the coast). Caral ranks among the oldest known settlements in the Western Hemisphere and the oldest center of civilization in the Americas. Radio-carbon dating of organic material throughout the site shows it to be 4,000 to 5,000 years old, as old as the Step Pyramid of Djoser at Saqqara in Egypt, which was built about 2630 BC.
Archaeologists include Caral as one of two dozen sites in that area of the central coast that were completely uninfluenced by outside cultures. There's evidence Caral thrived on agriculture and fishing, and traded products and knowledge with groups in the jungle and central highlands. No fortifications or weapons have been discovered there, leading archaeologist to believe the inhabitants were peaceful and faced no threats. Instead of making weapons, they crafted musical instruments.
What you'll see: pyramids, sunken circular plazas, and giant staircases from a terrace that overlooks the Supe River. Most impressive is the largest pyramid that's 100 feet tall and whose base is the size of four football fields. No one knows why the site was abandoned around 1800 BC, but floods, earthquakes, and droughts may have been factors in Caral's collapse.