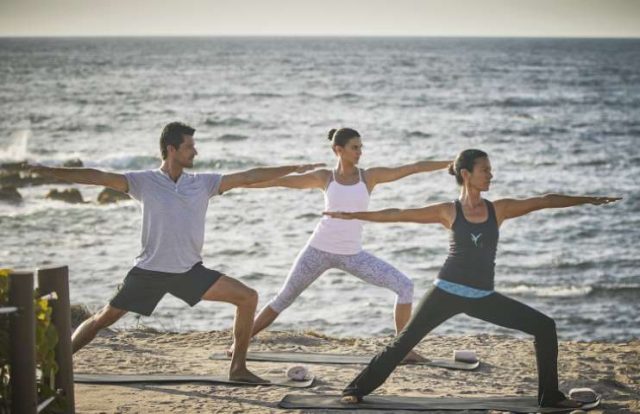 Four Seasons Resort Punta Mita, a five-star oceanfront resort set amid 1,500 acres (600 hectares) of coastal peninsula in the Riviera Nayarit region, invites guests to celebrate the sunny summer months with new immersive guest experiences including hands-on art workshops such as dream catcher and sandal making; mind, body and soul spiritual wellness retreats; and mezcal tastings at the Resort's newest dining destination Dos Catrinas. In the fall of 2019, Four Seasons Resort Punta Mita will debut redesigned guest rooms by Mexican interior design firm UribeKrayer as the final phase of the Resort's comprehensive transformation.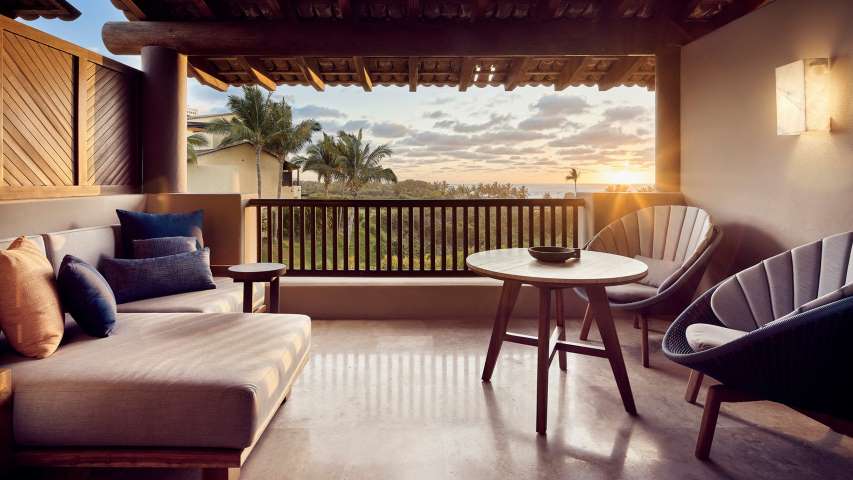 "Summer is a beautiful time to visit Four Seasons Resort Punta Mita and we're excited to unveil new cultural guest experiences, wellness retreats and culinary offerings tied to our special destination," says John O'Sullivan, General Manager, Four Seasons Resort Punta Mita. "We look forward to sharing our stunning guest room redesign and final stages of the Resort renovation this fall."
Cultural Workshops
Sandal Making Experience: Learn about the history of the "Tarahumara" (light feet) culture and create a pair of bespoke sandals inspired by the well-known runners using the same materials that have been used for centuries. Priced at USD 64 per person.
Amate Paper Workshop: This workshop educates guests about the meaning of the Aztec calendar and its importance in Mexican culture. Guests will receive one engraved on bark paper, which they can paint and take home as a souvenir. Priced at USD 64 per person.
Dream Catcher Making: Guests are invited to discover the meaning of dream catchers and to create their own using natural materials from the region including tree vines, leather strips, beads and feathers. Priced at USD 66 per person.
More Experiences
Mezcal Tasting at Dos Catrinas Restaurant: Designed by Colombian architect Saul Sasson, Dos Catrinas' expansive ground level features the main restaurant and bar while the second level offers a vibrant second bar and lounge. Dos Catrinas presents an imaginative twist on traditional Mexican fare set in a space that boasts pops of lively colour, lush greenery and eclectic décor. Guests can savour the Resort's custom mezcal blend "Los Mitos" as part of a new mezcal tasting experience at the bar. Priced at USD 64 per person.
"Soulcations" Mind, Body and Soul Retreat: Guests are invited to recharge and reset through transformative three and four-day getaways filled with personalised soulful activities from spiritual energy clearing, sound healing and mud rituals to a chakra balancing spa treatment, Yin Yang Yoga on a private bluff and sea foraging. Four Seasons Resort Punta Mita Soulcations start at USD 895, inclusive of lodging and activities. Food and beverage are priced at consumption.
Room Refresh: As part of the last stage of the Resort's complete renovation, the 177 casita-style rooms were redesigned and will be completed by fall. Inspired by a beach atmosphere and in the classic Mexican design; the new rooms have modern touches and a great selection of Mexican art and design; all emphasised by a central piece of Huichol art that represents the peninsula of Punta Mita and the application of colour inspired by the blue footed bird original of the zone.