Everyone gets more than their fair share of being cooped up at home in the winter; particularly, this past winter. No one wants to spend summertime and the weekends held hostage in their own home. Summertime has more outings, which means more sunshine, fresh air, more socializing, and a long list of fun things to do with your family and friends.
That said, you can still seize the opportunity this summer to get some family action going! From the youngest to the oldest member, there are plenty of activities that the whole family can enjoy.
Here are some ideas we want to share with you.
Enter a Race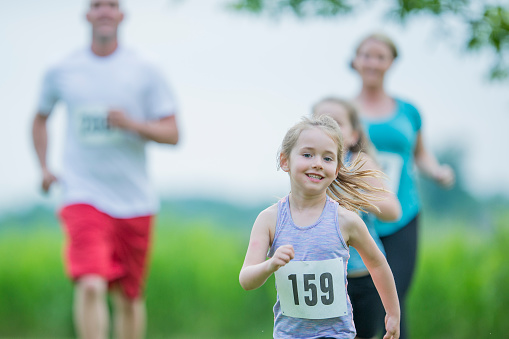 Most communities have some sort of competition or contest going on. You'll probably find a running, walking, or biking event happening when you ask around. This is a great way to bond as a family, get active, and maybe shed a few pounds. You might not be aware that in the USA, 1 in 5 children are obese, according to the Centers for Disease Control, so you'd be doing yourself and your children an immense service by encouraging them to get active, which will help them stay fit as they grow older. Plenty of events are also held to raise charity money, so that's another added plus.
You can find a fun race or marathon to enter; short and long ones. Even if it's just a 1k run, it's worth it and could become a family tradition. One of the best things you can do for your kids is to join them in the same activity. You will support each other and cheer each other on.
Water Fun
Nothing spells the outdoors like being in the water. You can't consider summertime complete until everyone has splashed and laughed in water, whether you're at the beach, a pool, a lake, the ocean, or sea. If you're into water activities, bump it up and get into water sports that you may have never tried. Jet surfing or riverboarding are two unique things to try.
If you want something safer, but no less fun, kayaking continues to be popular because it's easy and enjoyable at any age. Since it's that popular, you'll want more information and tips and advice about kayaking, and how to choose the most suitable kayak for you. Find a site that is devoted to this amazing sport and pastime, and you'll get all the information you need.
It goes without saying that you wouldn't want to ignore underwater activities. Instead of just lazing around the beach or pool, go underwater together for a little scuba diving, or snorkeling. You can take the family for some cage diving adventure and find yourselves up close and personal with some of the ocean's most known predators!
Use Your Backyard
If you've got a backyard, you're lucky. Your backyard can be used for a lot more than the occasional BBQ. Instead of the same old lunch at the kitchen table, why not use the backyard for a picnic lunch? Bring out the picnic basket and fill it with lots of healthy food; your kids might not give too much thought that they're eating healthy while they're enjoying the idea of a picnic.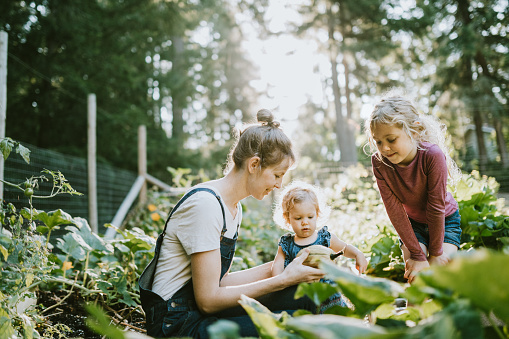 This is also the place where you can enhance your green thumb and plant some new things with your children. You can start growing your vegetable garden of cucumbers, bell peppers, squash, and many other choices. Or create a more colorful garden with bursts of colors by planting different flowers. With a big enough space, you can plant a whole tree and watch it grow as your children grow.                             
Tour Your Town
You might not have the means to travel abroad or even to the nearest state, but it's a good guess to say that many people haven't seen other parts of their town or city. Every place has wonderful things to offer, so if you can't travel too far, you can tour and discover new areas of your town.
Join a Club or Volunteer Group
Any community will have clubs that you can join. These community clubs cover a variety of interests from taking hikes to stargazing. Also, most people find pleasure in giving back to their community by volunteering. A cleanup campaign, for instance, is something you can join and instill excellent habits into your children.
Warm weather doesn't last too long, so don't waste a minute by remaining indoors. Part of your parenting responsibility is having fun with your family. Everyone is entitled to good times. And during those good outdoor times, your family will experience better mental and physical health, while making great memories along the way.