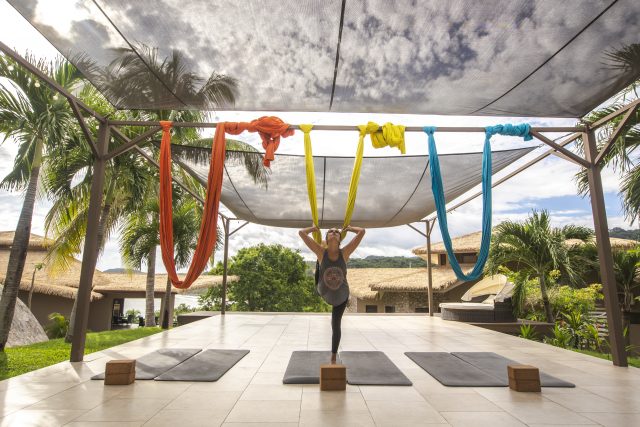 G Adventures  launches a collection of tours dedicated to wellness and adventure. The small group tour operator's new 'Wellness' travel style features a program of trips in 10 destinations, all designed to help travellers slow down, find their balance and reconnect with the world, as well as with themselves.
Mindfulness
Each Wellness trip will be led by an experienced Chief Experience Officer (CEO) and begins with an intention setting ceremony where travellers will explore their reasons for seeking wellbeing, and set out what they want to achieve from their journey. The slower-paced itineraries give travellers time to ground themselves on arrival and to explore their local surroundings, while the accommodation options provide a quiet and calming base outside the bustle of the city.
Movement
A variety of different types of yoga will be led by local experts, such as Ashtanga, Hatha, Vinyasa and Aerial, as well as optional guided meditations including mindfulness, mantra and transcendental practices. Travellers will connect to their physical self through movement experiences, including natural hikes in Iceland, stand-up paddle boarding in Costa Rica and cycling through rice terraces in Bali.
Nourishment
Operating on the understanding that food is more than a meal, it is an experience, each tour will feature local culinary highlights including market visits, tastings with locals and cooking classes. Offering healthy cuisine, centred around fresh, local and seasonal produce with optional vegetarian and vegan options available, meals are designed to nourish both the body and the mind.
The new Wellness itineraries include:
For more information, please visit https://www.gadventures.com/travel-styles/wellness/.