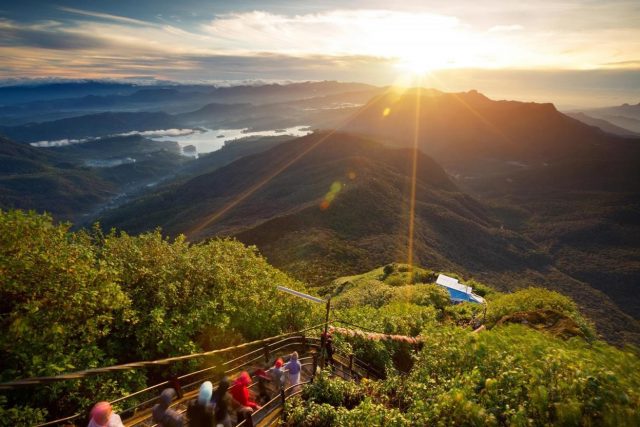 Light up your life with an active travel adventure for a natural high like no other. Endorphins are naturally produced in response to laughing, exercise, delicious food, travel and other thrilling activities. When combined they are sure to stimulate a euphoric high far superior to that first glass of wine (or whatever your indulgence). Exodus Travels is passing the torch over to travelers with the ultimate endorphin rush, their collection of 600+ active walking, trekking, climbing, cycling and mixed-activity adventures across the globe.
From conquering the peaks of the Himalayas in Nepal to climbing volcanos in Guatemala or Indonesia to going for a spin through Peru or on a cycling safari in Africa, Exodus offers trips for adrenaline adventurers of all fitness levels to challenge themselves and take a hit of those feel-good active travel experiences sure to give a natural high that'll outlast any other.
Cycle Peru: Machu Picchu & Titicaca
Activity Level: 4 (Moderate/Challenging)
Trip out on this sacred journey by cycling to the mountaintop city of Machu Picchu and the high-altitude plains of the Altiplano to Cusco. The route hugs the Urubamba River as adventurers pedal amongst 4000m peaks and learn about the country's fascinating history whilst staying with local families. Explore the vast Lake Titicaca, the floating reed islands of Uros and discover the 'folklore capital' of Puno.
Nepal: Langtang & Gosainkund Lakes
Activity Level: 4 (Moderate/Challenging)
A mix of adrenaline and meditative calm, this lesser know trek takes travelers to the glaciers below Langtang Lirung (7246m), up to the summits of Kyanjin Ri and Tsergo Ri, and the spectacular holy lake at Gosainkund, an important place of pilgrimage. The stunning Langtang Valley sees fewer trekkers than the Annapurna or Everest regions, yet provide a truly blissful high.
Sri Lanka Mixed Activity
Activity Level: 3 (Moderate)
For a true hit of adrenaline, enjoy an action-packed adventure around Sri Lanka. Climb the famous pilgrimage site of Adam's Peak, enjoy white water rafting and kayaking on the lakes and rivers of the interior, cycle through ancient Buddhist cities and search for elephants and leopard in Wilpattu National Park. End the adventure on the beautiful white sand beaches of this tropical island paradise to truly take in that high.
Ethiopia: The Simien Mountains Trek
Activity Level: 5 (Challenging)
There's no hallucinating what's arguably the most awe-inspiring landscape in Africa. Trek among the skyline of peaks and jagged volcanic plugs of the Simien Mountains, towering over the highland plateaux. Pass small hamlets where villagers live off the limited arable land. For the best high, spot troops of Gelada baboons foraging on the escarpment and, with luck, Ethiopian wolves.
Indonesia Volcano Trek
Activity Level: 5 (Challenging)
Inhale the rich and diverse culture of Indonesia, an archipelago that boasts more active volcanoes than anywhere else on Earth. Journey through the islands of Java and Lombok to watch spectacular sunrises, explore ancient temples, wander through small villages and hike along plateaux and up active volcanoes with fumaroles, calderas, and hot springs.
Mont Blanc Ascent
Activity Level: 9 (Tough+)
Looming over the climbing mecca of Chamonix, the majesty of Mont Blanc has captivated climbers for centuries. Exodus' itinerary is designed to give trekkers the very best chance of reaching the summit, following either the Goûter or Cosmiques route. Conquer the rewarding peak of Tête Blanche to help with acclimatization, learn snow and ice techniques and build confidence. As they say, for any high-intensity endorphin rush – no pain, no gain.
To find out more about Exodus Travels' exhilarating adventures around the world, visit exodustravels.com.