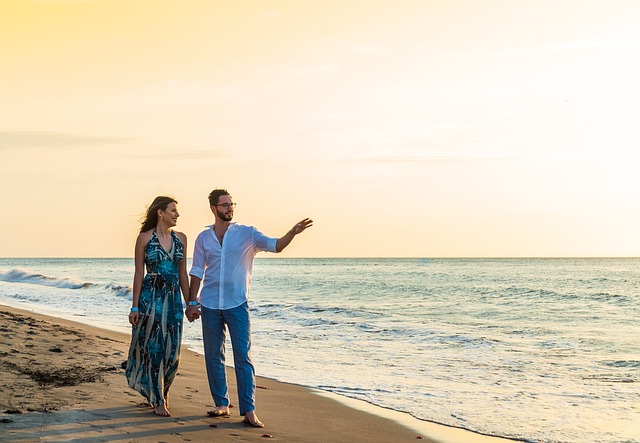 A trip away with your significant other can be just the kindling you need to reignite the flame of romance. If you're short of ideas when it comes to a romantic break, then worry not: let's run through a few suggestions that are sure to provide the required inspiration.
A Campervan Trip to a National Park
The UK is home to more than its fair share of sprawling, unspoilt countryside, much of it contained in a handful of national parks. Snowdonia, the Lake District, or the Peak District might all appeal. Seeing the best of these locations often means heading there in a campervan. You'll be able to move your accommodation right up to the wonderful scenery you're looking to enjoy, and get a little bit of seclusion, so that you can really enjoy one another's company. Protect yourself for the trip with the help of the right motorhome insurance.
Hiking
If you're looking to get out into the wilderness, then a hiking expedition fits the bill. If you're experienced walkers, you'll might head to somewhere challenging, like the Isle of Skye. If you'd prefer something a little less vertiginous, then the Cotswolds might appeal. This kind of holiday tends to make a great match for autumn and winter, when you'll be able to catch dusk (or even dawn) while you're out surrounded by nature. If you're not a seasoned hiker, it's worth equipping yourself with a few basic necessities – the most important of these being a snug-fitting, robust pair of hiking boots.
City Break
Certain cities, like Paris and Rome, tend to be associated with romance. But just about any city can be romantic if you get the vibe right. Try to travel when there aren't going to be so many other tourists around, and you can enjoy cheaper fares in the process. Don't skimp on accomodation – especially if you're just going for a few days. Being able to walk directly from your hotel to the city centre is an advantage that's difficult to understate.
Hire a lodge
When relaxation is your goal, it's difficult to beat a spa weekend. Hire a lodge that provides the treatment and unwind for a few days. This tends to be a great match for a winter break, especially if you're travelling through a landscape that's otherwise dark and frostbitten. The luxury of a warming spa treatment tends to be that much more enjoyable when you know you're taking shelter from the freezing cold outdoors.
On the other hand, you might venture to the city of Bath, which was built for the purpose of spa weekends. It's a place unlike any other in the UK, with a combination of Roman structures and modern, neo-Georgian ones.