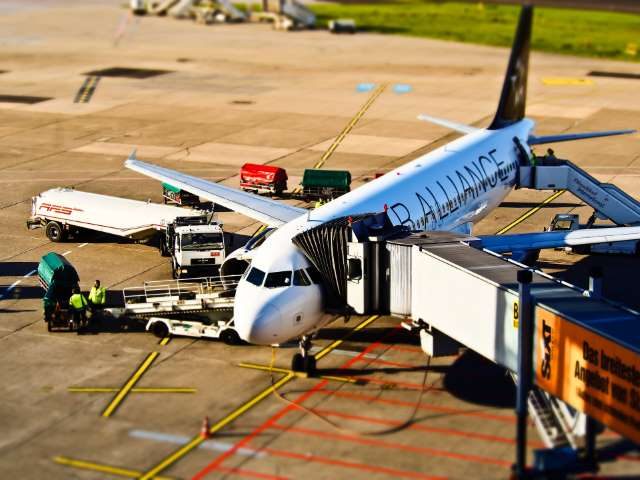 Taking the road less travelled to LA can save you 33% and allow you to stopover and experience Barcelona.
Stopping off to explore Krakow can make your trip to Dubai 52% cheaper than taking a direct flight.
While indirect flights are big cash savers, taking a road trip is a more expensive option, but allows you to visit an average of 5 countries per trip.
Many people have a desire to travel, be it for adventure, culture or to simply relax – but fitting in a visit to all of the places we want to see can seem difficult and expensive. But what if there was a way to travel that fulfilled your wanderlust ambitions, and let you tick off other destinations you may not have even considered before on the way?
Travel experts, Get Going Travel Insurance, have highlighted alternative, indirect routes to some of the world's most visited locations which allow you to take in as much as possible on the way. Travelling by indirect flights, boats, trains and cars – the research uncovers how you can see more of what the world has to offer, without breaking the bank.
The study showcases different methods of travel, including the different locations you'll be visiting on your journey and how most it will cost, including the cost per country visited. To ensure that everyone can benefit from this study, only methods of travel that provided assistance to those less physically able were included.
The Path Less Travelled
While hopping on a direct flight may be the quicker option, it's often also one of the more expensive ways to get to your destination – especially if you're going long haul. Soaring over the countries in between points A and B on your journey may be faster, but if you're ready to embrace the journey then an alternate route could be the adventure you seek.
Bali, Indonesia – In 2018, foreign tourist arrivals to the island oasis of Bali reached record heights of 15.8 million for the year. Direct flights to this holiday haven have always been costly, however, hopping on an indirect flight can  save you up to 75% – costing only £291. This route gives you the chance to spend a few days in Kuala Lumpur, the capital of Malaysia known for the 451m-tall Twin Towers. Plus, in total, the actual flight time is only 50 minutes longer.
Cape Town, South Africa – To the southwest coast of South Africa sits Cape Town, home to stunning mountain views and the idyllic Boulders Beach famed for its African Penguins. Traveling to this bucket list hotspot can be expensive, with direct flights being £1,350. Extending your trip and flying indirect can save you 177%, costing only £488 and allowing you to stop and explore both Copenhagen and Istanbul.
Dubai, UAE – Dubai, known for its modern architecture, is a bustling hub for celebrities and influencers alike – with flight prices usually going for £350 upwards. However, hopping on an indirect flight from the UK would only cost £193 – stopping off for a short break in the historic city of Krakow in Poland for a few days to soak up the culture before you continue on to Dubai.
Get Going Spokesperson Josh Hancock comments: "With so much of the world to see, taking a less direct route on your next trip is a fantastic opportunity to explore more – not to mention it can also save you some money. For those looking for a more accessible route, road trips and boat cruises can be a great option and allow you to take in a lot more sights on your route."
To uncover more of the indirect routes you can take to explore as much of the world as possible, check out the full research here.