Not only is traveling by road a great way to enjoy a little getaway without having to deal with the current international travel restrictions, road trips are becoming increasingly more fashionable. There are a few things that you need to keep in mind when you are out on the road for an extended time. These don't just apply to holiday road trips though, so think of this as a broad-spectrum list of essential safety reminders you shouldn't forget ANY TIME you are hitting the road for an extended time.
Let's get to it!
Prepare Your Vehicle
One of the best ways to stay safe on the road is to make sure that your vehicle is up to scratch and the job. It's definitely more than a good idea to give your car a check a few days in advance of your departure. You should check the brakes, your lights, the health of the battery, tire pressure, oil, your wipers especially, the washer fluid, air filter, coolant, and anything else. Checking these things before you leave means that you don't get left with any unpleasant surprises when you're on the road in an unfamiliar area.
Map It
Don't just leave without having created a plan of action, detailing where you plan on going, what you plan on seeing, and roughly when you will arrive at certain places. Planning ahead allows you to plan your rest stops, and refueling points into your schedule, and enter your destinations into your GPS before you hit the road. This way you don't need to constantly be referencing maps and taking your eyes off the road. Being distracted while driving is one of the leading causes of accidents on the road for people in all sorts of vehicles.
Know the Signs of Fatigue
Hours of driving on endless roads can make you tired, especially if they are in a straight line with minimal twists and bends. This can make long-distance incredibly dangerous. The scary thing is that you aren't the only one on the road that could be feeling tired.
Truck drivers do these huge long hauls across the country and are often chasing a delivery time. This can cause some drivers to push and drive late into the night. Late nights and early mornings are a recipe for disaster that results in sleepy drivers. A Los Angeles semi-trailer truck accident lawyer says that next to speeding, drowsy or fatigued driving is the leading cause of accidents with truck drivers and motorists. The worst part is when they try to flip the blame on you.
Knowing the signs of fatigue such as increased yawning, rapid blinking, and slower reaction times is key to staying safe on the road. You should try to limit the amount of driving to 8 hours a day, with a break every 2 hours. If there are two of you, take turns driving.
Be Flexible
A road trip doesn't have to be set in stone. You never know what could happen, so being flexible is allowed and you should prepare for that. Have a day or two on your schedule to do something you weren't expecting to. This can be repaired, or even a fun activity.
Stock Up On Supplies
It never hurts to ensure you're well prepared on a tip, no matter where you're driving. Having enough water per person, non-perishable food, and warm clothing is always a good idea when going on a road trip. It's good practice to have a supply of plenty of tissues and wipes, as well as a fully-stocked first aid kit. These items can really help you out in the event that things don't go to plan.
Read Up On The Wildlife In The Area
If you are from a major city, you are very likely not familiar with having to spot wild animals along the highway, especially not on small dark roads. If you are planning on heading out into the country it's really important to know what to do if you find yourself faced with an animal along the road. Be sure to read up on this before you hit the road.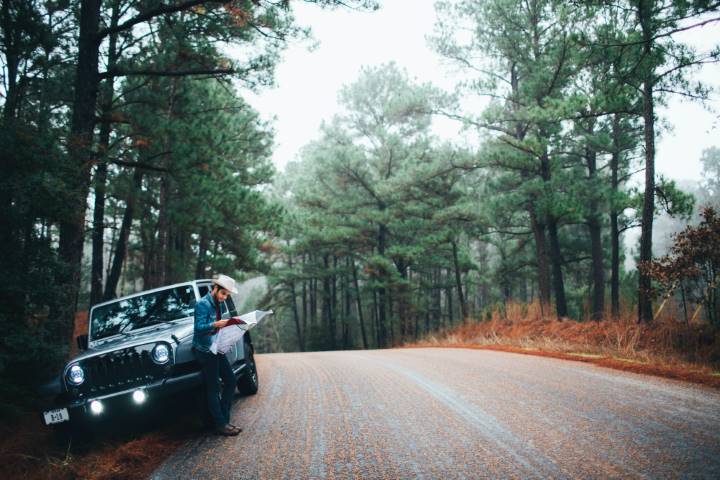 A long road trip is filled with plenty of considerations, fun, adventure, and dangers. While it is great to want to focus on the things out on the road and the freedom that comes with it, taking the time to implement just a few of the safety considerations mentioned above will make your trip a memorable one.