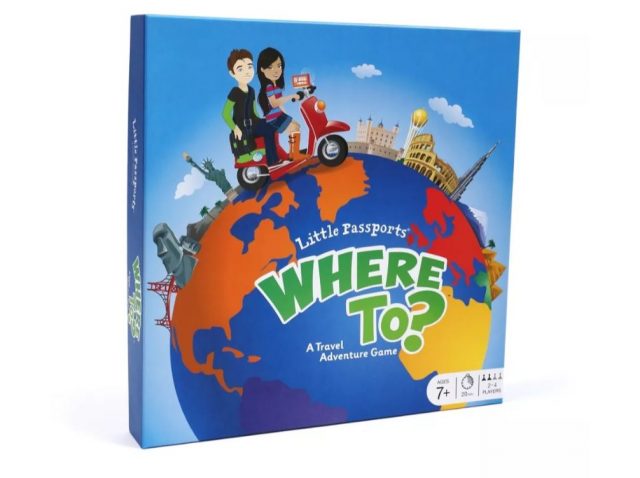 Where To? A Travel Adventure Game
In this travel adventure game, the world is only a scooter ride away. Experience 50 different destinations with the help of your travel buddies Sam and Sofia. Together you'll make memories like touring the Colosseum or hiking the trail to Machu Picchu. Make strategic decisions along the way, avoid travel delays and collect the most memories to win the game. But more importantly, learn about the places you visit.
Sure to be a family favorite to play again and again and easy enough for kids to play on their own. What are you waiting for? Gather your friends and family, pack your bags and decide – Where To?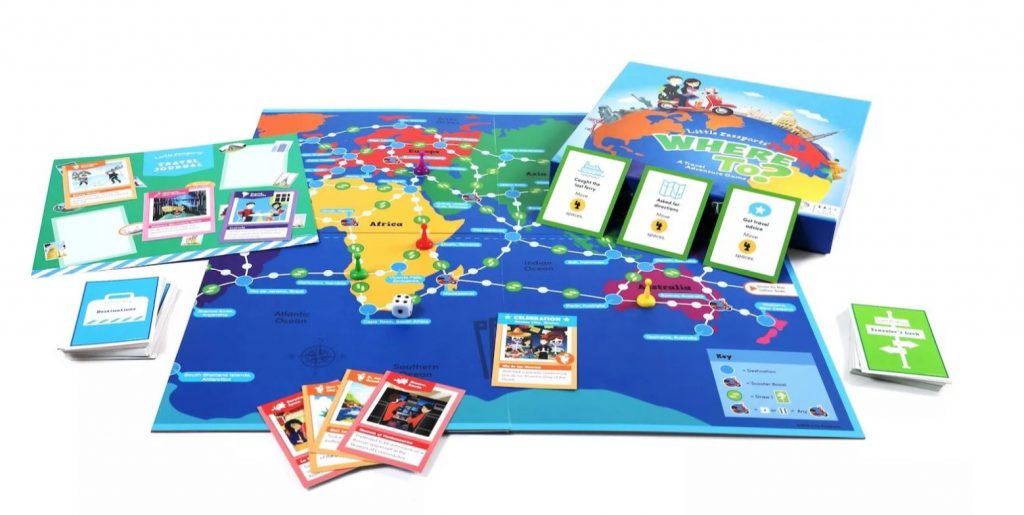 Includes:
World map game board
50 Destination cards
30 Traveler's Luck cards
4 Travel Journals
4 game pieces
1 die
Order here: https://www.littlepassports.com/where-to-a-travel-adventure-game/