High up on the Hardangervidda plateau rests one of the world's most impressive railways. Not just in terms of engineering – it had to be constructed through miles of tough rock, down remarkably steep inclines, and in snowstorm conditions – but also for the immense scenery.
Travelling through a wilderness of mountains, navy blue fjords so still they appear like mirrors, and tumbling waterfalls, this is one of the world's most magnificent and unforgettable rail journeys. With 87% of Canadians travellers reporting in a recent Booking.com survey that they want to travel sustainably, rail travel is no doubt on the rise. 25% of Canadian travellers plan to take an epic road/rail journey in 2018 and Booking.com has compiled some of the best must-sees along the stunningly scenic rail route from Oslo to Bergen.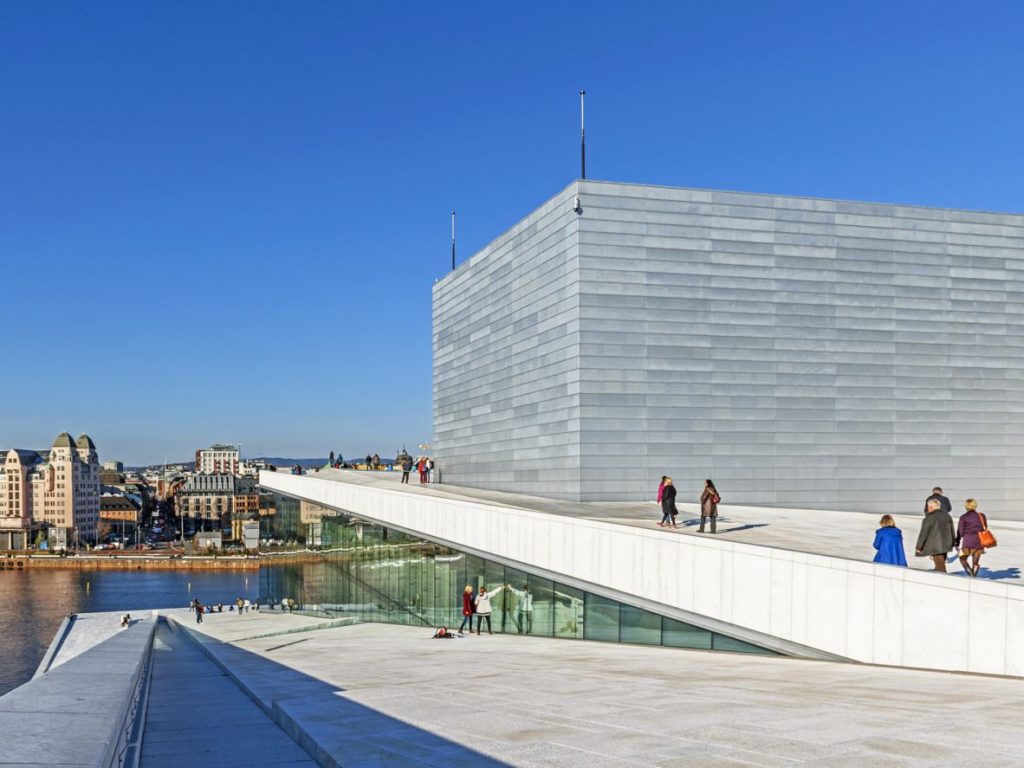 Oslo's impressive Opera House
Opera, Oslo
Before you board the train, there's no shortage of things to see and do in the Norwegian capital. Over 50 museums and galleries, green spaces galore, a redeveloped waterfront area, and a seamless blend of history and contemporary style. But of all its attractions, global travellers rate Oslo most highly for its opera, best enjoyed at the city's Opera House, a mesmerising marble and glass building on the banks of the Oslofjord in the centre of the city. With its slick, white, walkable roof that slides into the water, it's a must-see even if you don't catch a performance. Camillas Hus is just metres from some of the city's main sights and is decorated like a modern palace, with minimalist four poster beds, free-standing bath tubs, and colour palettes of eggshell blue and pale gold.
Wander around pretty town squares in Drammen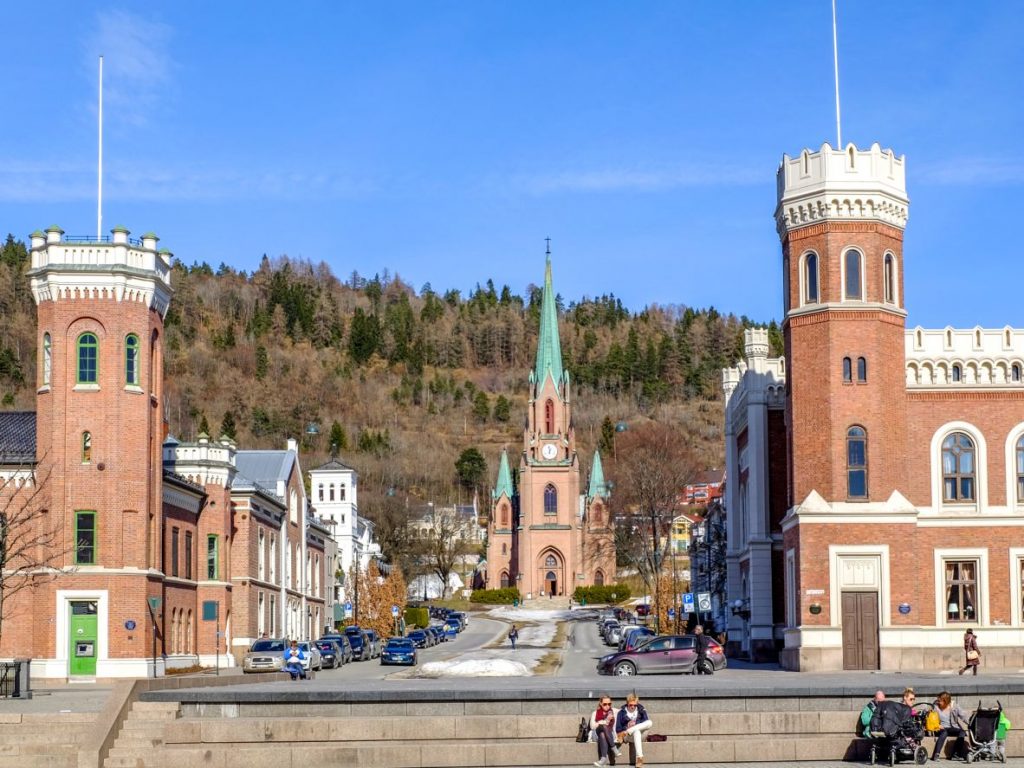 City walks, Drammen
The best way to spend your time in Drammen is on foot. The most popular city walk for tourists is is the Spiralen, a corkscrew-shaped tunnel that emerges at the top of a mountain overlooking the entire city. If you want to stroll around like a local, you can while away hours winding among the colossal town square, attractive bridges, and the Neo-Gothic spire of Bragernes Church. The Clarion Collection Hotel Tollboden is a highly-reviewed hotel only 6 minutes' walk from the beach, and with an airy conservatory and fireplace in case you're not a summer visitor.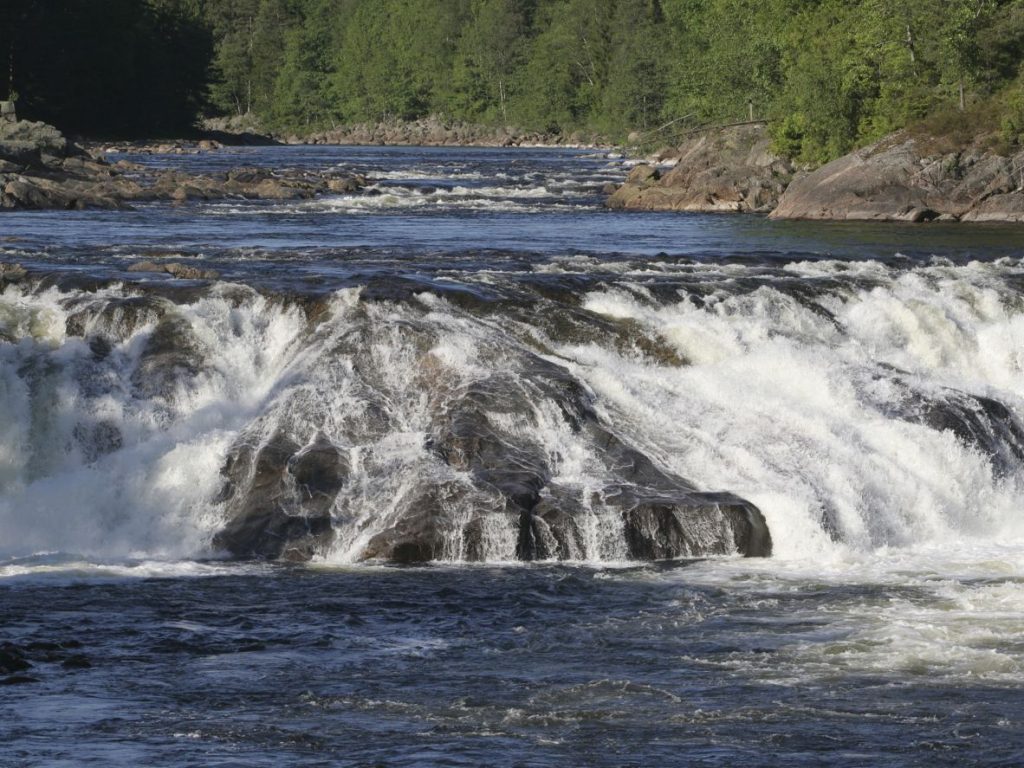 The name Honefoss means waterfall
Nature, Honefoss
Given that Norway's stark, snowy natural surroundings form the main event on this spectacular rail journey, and nature is Honefoss' forte, this town is a key stop. It is named after the gushing waterfall that torrents through the centre of the town. And only a short drive outside of Honefoss, you'll find snow-covered mountains that give way to indomitable-looking fjords and endlessly green forests. Stay at Klækken Hotel, where you can swim in the hotel's indoor and outdoor pools and go fishing, hiking, and skiing in the surrounding area.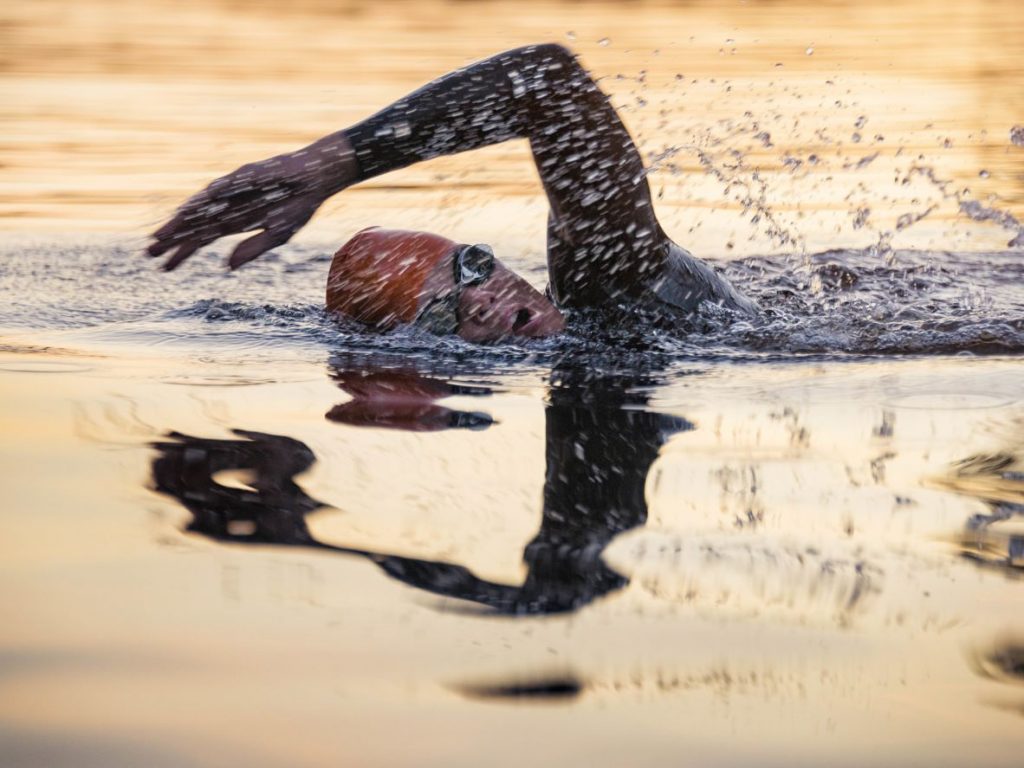 Be sure to try wild swimming in Gol
Wild swimming, Gol
To visit Norway without attempting the wild swimming trend that's taking the world by storm would be a dreadful waste. There is nowhere better to feel connected to nature than immersed in the deep blue waters of the fjords or the clear mountain springs. And the forest-cloaked valleys and raw, untouched landscape around Gol are ideal for this bracing but super fun sport. The Hesla Gård Pensjonat is a rural retreat with wood-panelled walls, antique furniture, quilts, and plenty of snow come winter.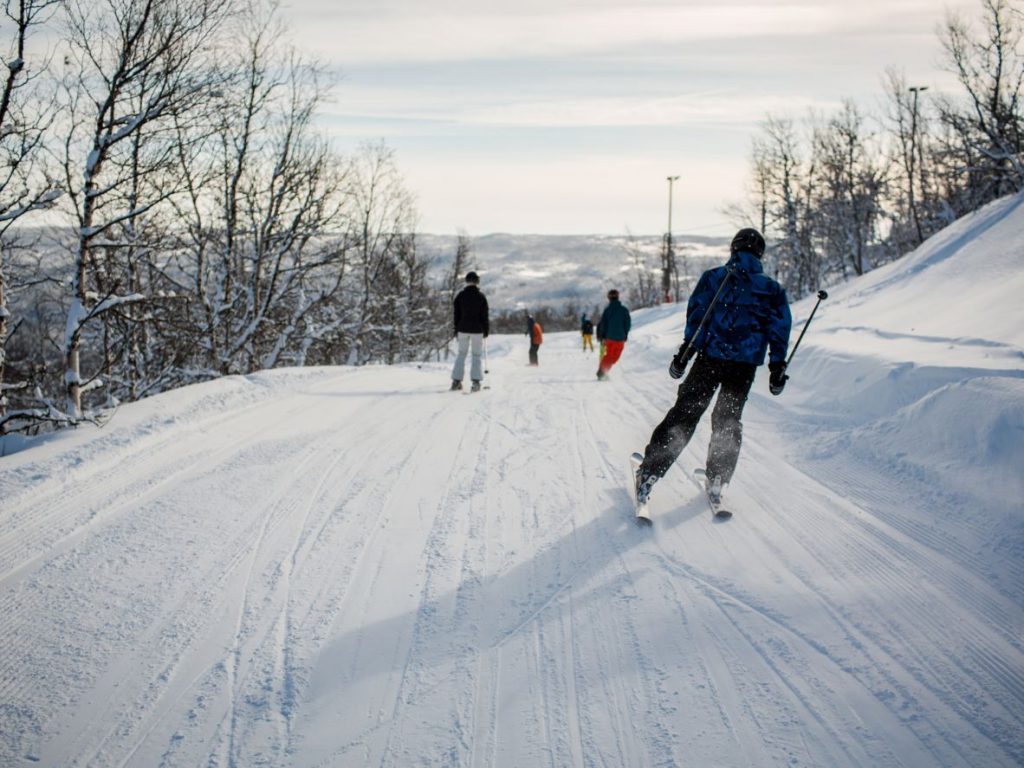 Geilo offers natural beauty and great cross-country skiing
Cross-country skiing, Geilo
Most highly-recommended for cross-country skiing, popping on a pair of skis in Geilo is a must and the scenery is above and beyond anywhere you'll have skied before. Wide and relatively empty slopes look out to glistening glaciers and commanding mountains. Geilo also offers fabulous late-season skiing, with a generous blanket of snow covering the slopes well into April alongside crisp spring sunshine. Stay in an adorable wooden ski-in ski-out cottage in the Geilolia Hyttetun holiday park, complete with private saunas and wooden verandahs.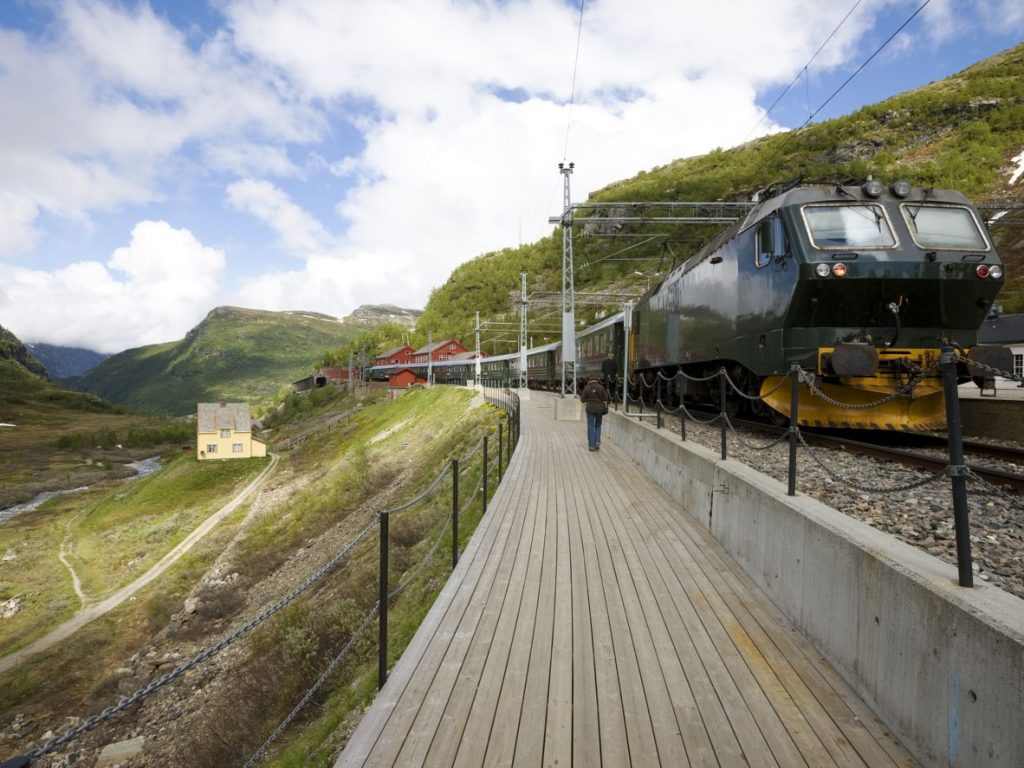 The remote train stop of Myrdal provides views down the Flåm valley
Scenery, Myrdal
Myrdal) is a train station at 853 metres above sea level. From this height, the views down the Flåm valley – of forests dusted with snow and peppered with small, wooden houses – are dazzling. Though you can camp or stay at a select few accommodations here, it really just draws tourists in for this spectacularly steep section of the railway, zigzagging its way through gorges and over mountains at gravity-defying gradients. Vatnahalsen Høyfjellshotell is a property with no road access, surrounded only by the wild mountainous landscape and with views of Aurlandsfjord and the Flåm Valley.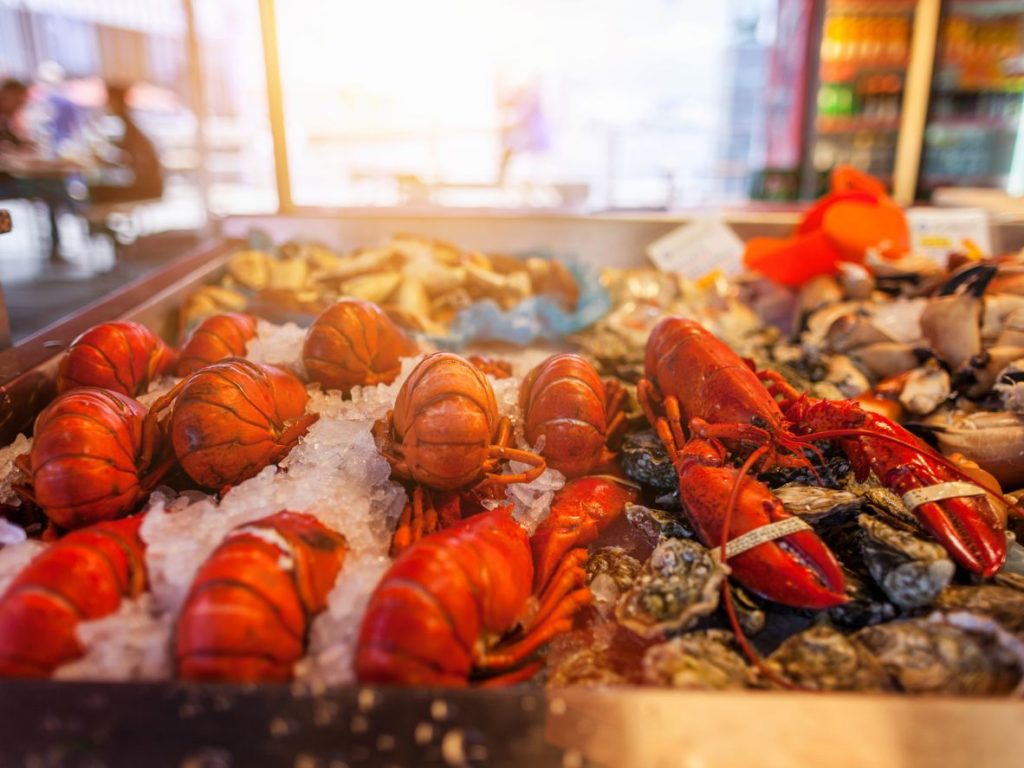 Fish market, Bergen
At the end of the line, you'll arrive at the historical and enchanting city of Bergen. The fish market was established in the 13th Century and is worth a visit even if you don't like seafood; it's an outdoor market selling fresh fish, fruit, and vegetables, located in the cobble-stoned medieval harbour with a backdrop of mountains, fjords, and Bergen's characteristic, colourful wooden architecture. If you're looking to buy rather than just wander and admire the artful work of the fishmongers, it can be pricey. But often well worth it when you're offered everything from caviar, herring, mackerel, marinated salmon. Engen Apartment is the most highly-reviewed accommodation in Bergen, with an excellent location, classic Swedish all-white interiors, and a balcony terrace.
*Destinations featured were chosen as a selection of all the major destinations along the Oslo to Bergen railway route. Then the most popular feature of each city was calculated using internal endorsement data