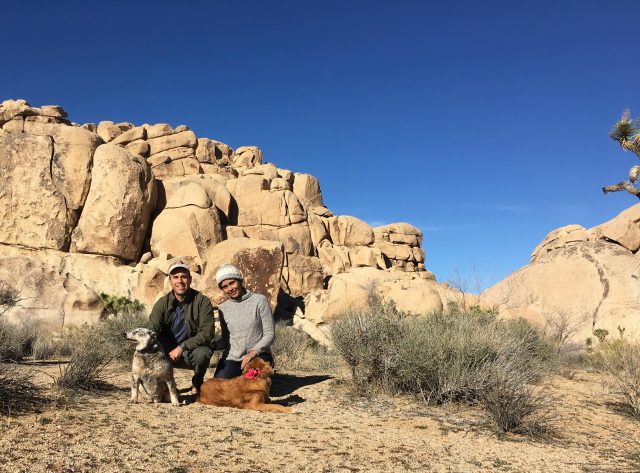 Happy Tails Canine Adventure Tours, the world's leading tour company for dogs and their humans, today announced the first all-inclusive eco-tour of the Grand Canyon, Utah's Mighty 5Ⓡ national parks and the American Southwest designed specifically for humans and their canine companions. Most every dog lover has imagined enjoying a safe, hassle-free vacation with their dog. But more often than not it never materializes, often because it comes with so much hassle with finding lodging, activities and transportation options that will accommodate dogs. That changed today, as Happy Tails is providing an eight-day eco-tour across the Southwestern United States' most incredible natural monuments.
Created by David Blank, a professional dog trainer and 27-year veteran adventure tour operator, Happy Tails Canine Adventure Tours is the world's leading tour company for dogs and their humans. With Happy Tails, it is now possible to effortlessly take dogs on amazing, life-transforming adventures, ensuring that everywhere is safe, dog-friendly and open for exploration.
"I've spent the better part of my life traveling the world and serving as a guide in countless natural environments," said David Blank, founder and COO of Happy Tails Adventure Tours. "Some of my most precious memories are of me camping and hiking with my dogs. But too many times I was forced to leave my favorite companions at home due to rules, logistics, lodging … the reasons kept coming. I knew there were others out there like me that want to experience the great outdoors with their best friends, so I had to create this experience on my own."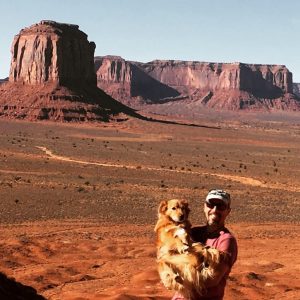 This year, dogs and their human companions are given the opportunity to explore the best that the Southwest has to offer with Happy Tails' Peaceful Paws – A Canine/Human Spiritual Adventure. The Grand Canyon, Lake Powell and Monument Valley Tribal Park are just a few of the attractions that will be visited, with endless activities and adventures to choose from, ranging from hiking to boating to jeep tours with the dogs. On top of that, professional adventure guides, including David himself, will guide you throughout the whole journey and will make sure that dogs and their humans will travel in tremendous safety and comfort.
In addition to eco-tour activities, the Peaceful Paws tour is a one-of-a-kind tour including daily meditation, yoga and discussions on holistic living with dogs. VIP Host Amanda Ree, founder of Sama Dog: Wellbeing for Dogs + Their Humans, and lead educator at the Deepak Chopra Center for Wellbeing, will share her unique teachings of natural, spiritual living with dogs and will provide an enriching, mind-centering, heart-expanding, memorable experience.
Happy Tails handles all logistics and costs for lodging, transportation, activity fees, and most meals, so the only thing left for dog owners to do is to be there and have fun with their canine sidekicks.
Every adventure seeker with a heart for dogs is welcome to join the tours. Going alone will never hinder anyone from having fun and meeting like-minded adventurers and their dogs. Happy Tails can even provide a canine friend for the whole tour duration, upon the client's request.
For more information visit happytailstours.com.