With youngsters of all ages experiencing disrupted education over the past year, Hillside Beach Club in Turkey is welcoming UK mentoring firm Oppidan Education to host a summer camp and private mentoring sessions from 28th August – 4th September. This new partnership offers families the chance to wave goodbye to homeschooling and enjoy the guilt-free holiday they deserve before returning home safe in the knowledge that their children will be ready to confidently take on the new school year.
The complimentary summer camp will offer children of all ages access to engaging mentors running inspiring activities around Hillside Beach Club every morning. Using carefully designed, tested and developed content, Oppidan's approach is to empower young people, to give them ownership and to enable them to make the most of their time on holiday. During the afternoons, families can choose to book mentors privately for one-on-one or small group sessions at €90 an hour. This flexible approach means families can work closely with Oppidan's experienced mentors to guide and encourage children depending on their specific needs and interests.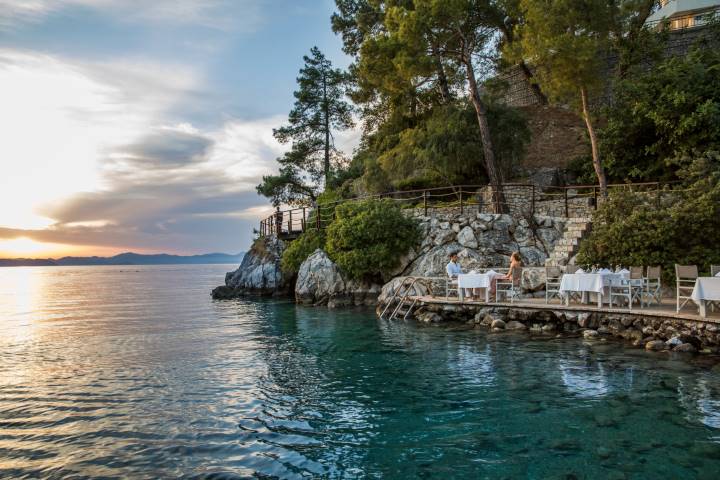 Nestled in privately owned Kalemya Bay, surrounded by fragrant pine forests and the twinkling turquoise sea, Hillside is an ideal destination to inspire a love of learning. The Oppidan Education summer camp and private mentoring enhance Hillside Beach Club's already impressive family offerings, which see guests return to the luxury hideaway year after year. Boasting three stunning beaches, two spas, gourmet cuisine at three restaurants and water sports and activities galore, the resort is described as "Heaven on Earth" by families looking for sunny escapes that offer an idyllic mix of relaxation and adventure.
From robot building to football competitions and DJ masterclasses, there's something for every little traveller at Hillside's two dedicated kid's clubs, Kidside (for 4-10-year-olds) and the Activity Centre (for 8-12-year-olds) as well as the resort's dedicated Artside hub. Hillside understands that in busy family life little essentials are easily forgotten, which is why the team are one step ahead and every family need is thought of. Strollers, cots, baths, bottle warmers and more are provided and a fresh baby buffet is even offered for hungry tots along with a dedicated baby park with a water park and sandpit for those aged 0-3.
Just a stone's throw from Fethiye, one of the oldest towns on the Lycian Coast, Hillside is also ideally located for families looking to explore the region's history, culture and landscape. From discovering nearby ancient historical sites, including the deserted village of Kayakoy, taking to the seas on a boat tour, trying mountain biking or an exhilarating off-road jeep safari, Hillside has something for every family to enjoy. As the sun starts to set, families can sit under star-studded skies to watch films screened over the water each week, the ideal end to another day in paradise. Once a year, the bay is transformed into a spectacular stage for a Classical Music on the Sea Concert and also welcomes experts from the British Film Institute for a week of specially curated film screenings and interactive workshops, where children can get hands-on to learn the art of filmmaking.