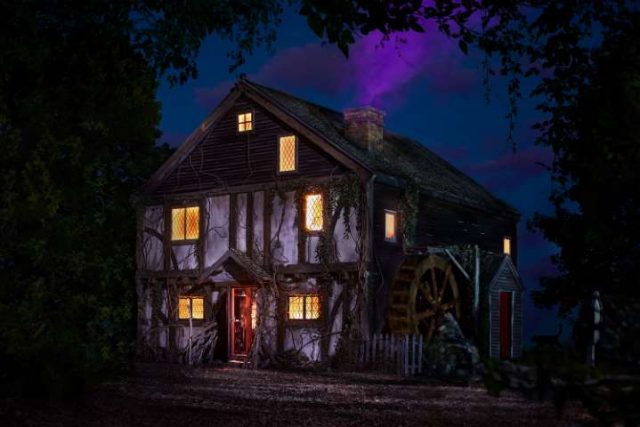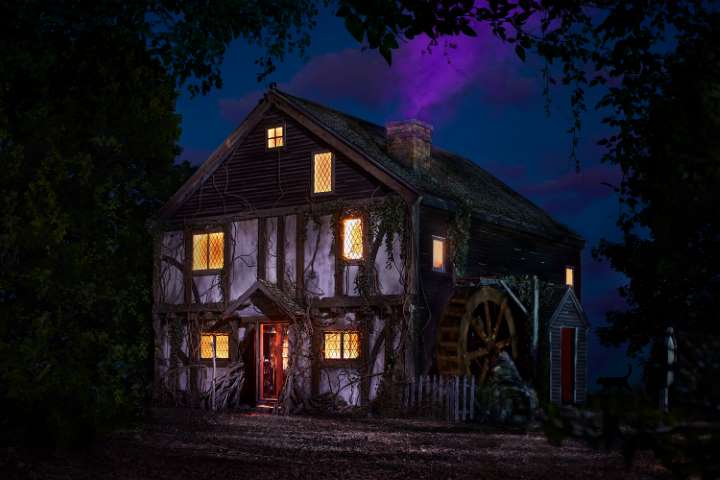 It's all a bunch of Hocus Pocus at the Sanderson Sisters' cottage, where, for the first time ever, guests can run amok this Halloween season when the soul-stealing, spellbinding trio invites visitors to get into the Halloween 'spirit' with an overnight stay at the scene of their scheming.
The Sanderson Sisters' cottage, nestled in the remote woods of Salem, Massachusetts, has been recreated as though it's been frozen in time for 300 years – just in time for the siblings' highly anticipated return in Hocus Pocus 2, streaming on Disney+ beginning Sept. 30 (rated PG, Disney+ subscription required, must be 18+ to subscribe).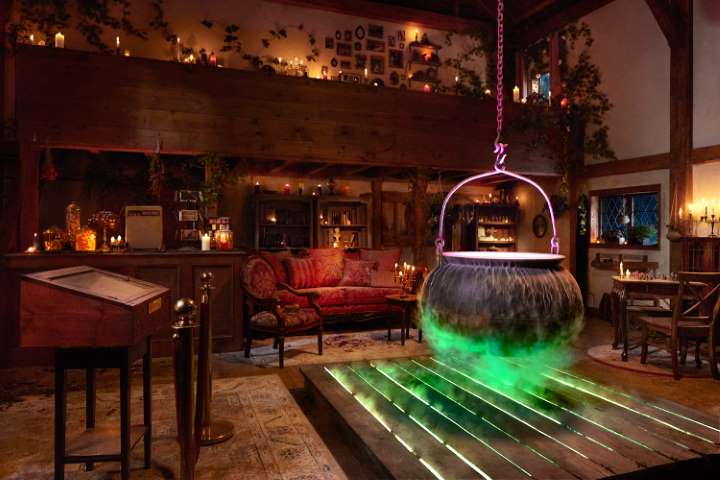 The space
As though untouched by time, our creaky old cottage stands tall amidst the trees, beckoning visitors as if by trance. Enter by window or water wheel, but watch your step – a cobweb or two and the smoke from our cauldron await you inside.
Amidst the broomsticks and apothecary bottles, the Black Flame Candle flickers and our beloved Manual of Witchcraft and Alchemy sleeps deeply – lest something (or someone) wakes it. It's a magnificently eerie scene certain to get guests in the Halloween 'spirit.'
You can book the Sanderson Sisters' Cottage on Airbnb here.