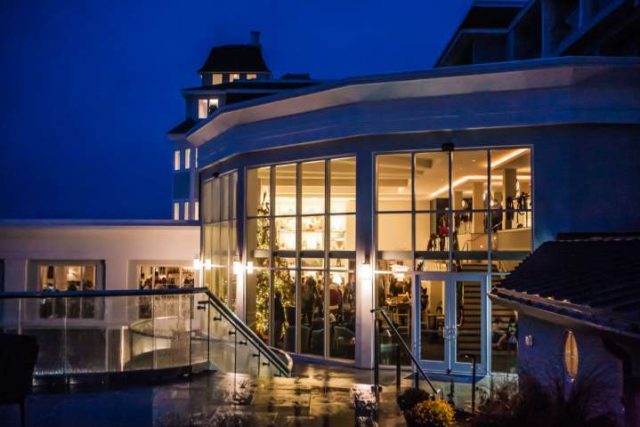 Each year, Cliff House Maine creates a beautiful holiday display for guests to enjoy with sustainability top of mind. Executive Assistant Julia Cantin, Designer Jennifer L Johnson, and Landscape Designer Stephen Carr have teamed up to decorate the resort for the holiday season, using natural elements native to coastal Maine. By upcycling past decorations, they have avoided using much new décor. The team reimagines the designs by adding paint, fabric, ribbons, and more to create beautiful and low impact displays, year after year.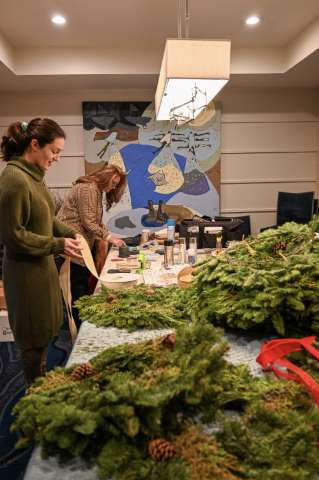 After the holidays are over, much of the natural materials will end up back on Cliff House's grounds. The team uses native elements like pinecones, berries, and branches in their décor that can be returned to the earth. All greenery is live and sourced by Stephen Carr Property Services, and the wreaths and garlands were built by hand giving the décor an extra special touch. All the natural materials will be reduced down into wood chips to be used in the spring for mulch and wood chip mixes, much of it going right back to the garden beds on the Cliff House property! 
Cliff House Maine strives to be sustainable in all aspects and having a team that can create such beautiful décor for the holiday is truly something unique.