As international travel continues to reopen, many tourists are flocking to Mexico and well-known hot spots like Tulum, Cabo, and Cancun for a much-needed getaway. But there are a few other, lesser-known destinations in the country that are perfect for a socially distanced holiday.
Las Brisas Acapulco, Las Hadas Golf Resort and Spa, and Las Brisas Ixtapaare all located in these under-the-radar towns, allowing guests to enjoy their vacation without the large crowds and packed beaches. In addition, each hotel has outlined specific protocols to ensure the utmost health and safety of their guests to put their minds at ease, allowing for travelers to have a stress-free, relaxing vacation.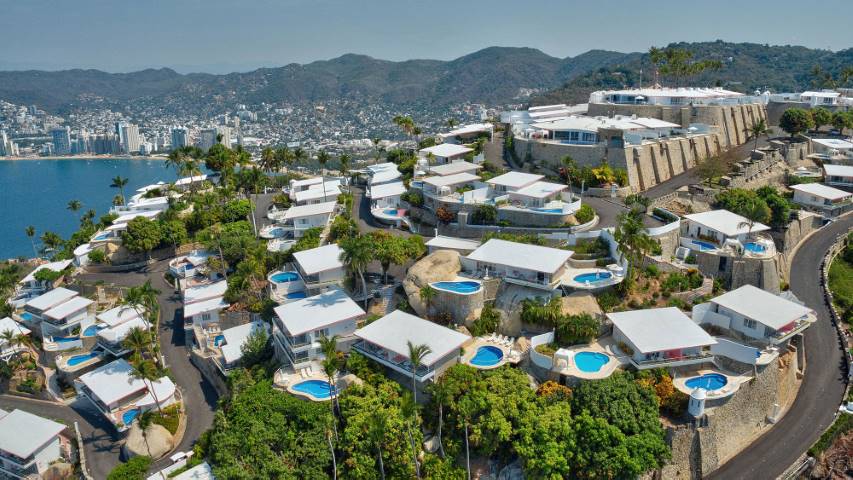 Located along Mexico's Pacific coast complimented with gorgeous views of the Acapulco Bay, guests can book a private casita, an independently built accommodation with its own private pool, allowing maximum social distancing to enjoy a much-needed getaway in their rooms. The best part: visitors don't have to sacrifice affordability for privacy. Rates for a private pool casita start as low as $150 USD per night. For added solitude, guests can also order room service and have it delivered through a box in the wall of each room, making it unnecessary to interact with anyone outside of the room. For guests interested in venturing out and exploring the resort's grounds, they can also rent one of the famous private pink and white jeeps for easy transportation throughout the property.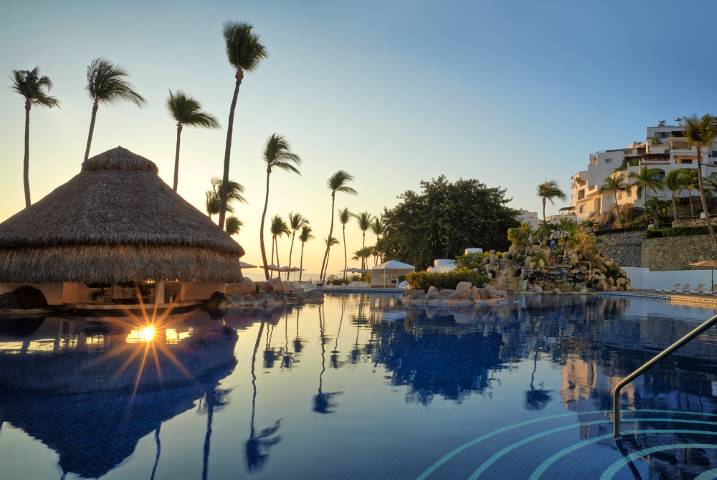 For travelers looking for luxury on a budget, they can check out Las Hadas in the beautiful city of Manzanillo. Nestled into the Santiago Bay, this serene and sophisticated resort is one of the most luxurious properties in the Las Brisas Hotel Collection. Las Hadas, which translates from Spanish to "The Fairies", is a magical escape destination overlooking the idyllic beachfront in Manzanillo on the Mexican Pacific Riviera. Guests will enjoy the luxury of a private beach, sparkling pool, and all white and marble décor plus four exclusive restaurants allow guests to relish in delicious cuisine.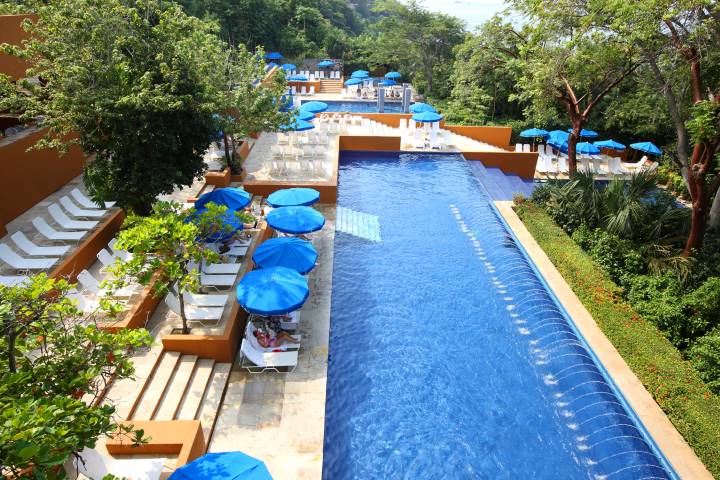 Settled into the side of a mountain on one of the most beautiful beaches of the Mexican Pacific Riviera, Las Brisas Ixtapa is perfect for travelers who are looking for an off-the-grid vacation. With a contemporary look and feel to the resort, each guest room comes with an oversized terrace with hammock and loungers facing the spectacular sandy bay along the Pacific Ocean. Guests can experience the tropical vegetation throughout the resort, six restaurants and four swimming pools, or spend a day getting some much-needed R&R at the spa.