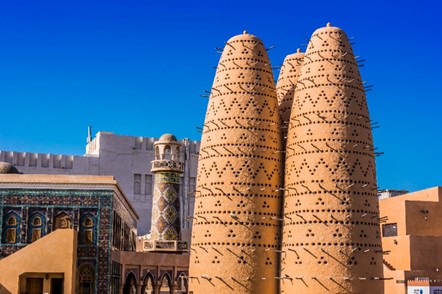 Qatar offers diverse activities and experiences that can provide fun and enjoyment for residents and visitors alike. Are you planning to tour this remarkable nation soon? Also, the cultural exchange in Qatar is becoming interesting. This article will offer you some exciting activities and destinations to visit in Qatar.
Interesting things to do in Qatar
There are several destinations and activities to try in Qatar. Below are a few of the best.
Visit the Souq Waqif
This vibrant traditional market in Doha offers a sensory delight in sights, sounds, and aromas. You can explore shops selling spices, textiles, jewelry, and handicrafts. It is likewise an incredible spot to enjoy local cuisine at different cafés and bistros.
Dune bashing in the desert
The desert landscape surrounding Qatar provides the perfect backdrop for adventurous activities like dune bashing. You can join guided tours that take you on thrilling rides over sand dunes in 4×4 vehicles.
Relax on the beaches
Qatar boasts beautiful beaches along its coastline. Popular options include Katara Beach and the private beaches of various resorts. Appreciate sunbathing, swimming, and water sports in the warm waters of the Arabian Gulf.
Discover Katara's cultural village
Katara is a cultural hub in Doha. It features art galleries, theaters, restaurants, and an amphitheater that hosts various cultural events and performances throughout the year.
Indulge in Qatari cuisine
Try traditional Qatari dishes at local restaurants like machboos (spiced rice with meat), harees (porridge), and qatari-style grilled meats. Don't forget to sample delicious sweets like kunafa and luqaimat.
Take a Dhow cruise
Experience a unique perspective of Doha's skyline by taking a dhow (traditional wooden boat) cruise on the Corniche. Many operators offer daytime and evening cruises with dinner options.
Shop at modern malls
Qatar is home to some impressive shopping malls, such as the Mall of Qatar, Villaggio Mall, and Doha Festival City. You can shop for international brands, dine at various restaurants, and enjoy entertainment options like ice skating and cinemas.
Attend sporting events
Qatar hosts numerous sporting events, including international soccer tournaments and Formula 1 races. Check the event schedule to get a live race or game.
Experience Desert Safari
In addition to dune bashing, you can embark on desert safaris that offer activities like sandboarding and camel rides. Also, have the opportunity to witness a stunning desert sunset.
Explore nature reserves
Qatar has several protected natural areas, such as the Al Reem Biosphere Reserve and the Al Thakira Mangroves Reserve. These areas are perfect for birdwatching, hiking, and wildlife appreciation.
Visit Al Wakra
This coastal town is known for its historic charm and the picturesque Al Wakra Beach. Tour the old town's winding rear entryways and enjoy nice seafood at local eateries.
Attend art exhibitions
Qatar is home to a growing contemporary art scene. Visit galleries like Mathaf: Arab Museum of Modern Art and various art exhibitions to explore the local and international art scene. You can get an idea of what the 10th Anniversary of Qatar and Indonesia's friendship is about.
Join cultural workshops
Many cultural centers in Qatar offer workshops on Arabic calligraphy, traditional crafts, and cooking. Participating in these workshops can be both educational and fun.
Qatar offers a wide variety of options
Remember that while Qatar offers a wide array of activities, respecting local customs and laws is essential. Dress modestly, especially in public places, and be mindful of cultural sensitivities. Thus, you can fully partake in your time in this dynamic and diverse nation.