For a lot of us, joining those big group bus tours doesn't just do it. Although it is a decent way of exploring Ireland when your short on time and would rather let someone else take the lead.
However, if you're like me and love the adventure that comes with driving around a place at your own pace, then renting a car in Ireland or coming with your own is the best way to go. You just have to bear a couple of tips in mind to help make the trip a smooth one.
Apart from the steering being on the right side, you also have to understand that the roads can be very narrow especially when you are in the countryside. And although you will gradually gain confidence as you practice, you still need to be ready in the event of an accident and that is why car insurance is very important in Ireland.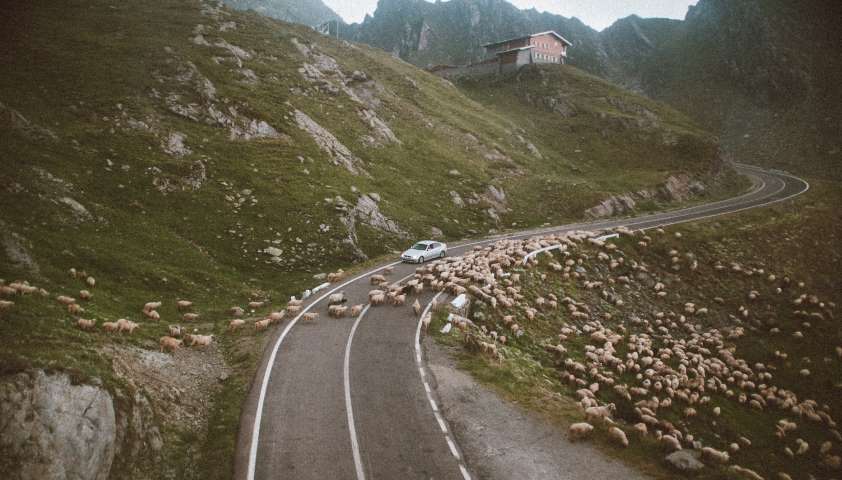 In Ireland, car rentals typically come with a Collision Damage Waiver. However, this isn't exactly an insurance cover but merely covers for about 3000 Euros worth of damage. It is the extra amount deducted on your card till you return the car in perfect condition. This CDW doesn't include tire, cracked windshield, and some other forms of damage.
While it is possible to save money when using a credit card that covers car rental insurance, you must read the fine print so you do not wrongly assume that your car covers rentals when it doesn't. It wouldn't be the first time people make the wrong assumption.
If your cards do not cover car insurance, there are many things you need to put into consideration when deciding on which car insurance deal is best for you. To help you make the right decision, I have put together this guide.
What Is The Best Policy For You?
When you want to choose a policy to go for, you need to know the level of cover you will be needing if you will be requiring any additional benefits to the standard policy, and what your budget is.
There are typically 3 major cover options you can go for;
Third-Party Cover: This is by far the cheapest option of the three. It covers any injury you cause to someone else or damage to their car or property due to an accident.
Third-Party, Fire, And Theft: In addition to the third party cover, this insurance option also covers the repair or replacement of your car in the event of theft or damage due to fire.
Comprehensive Cover: With this option, you get all of the above with the extra option of being able to claim for damage to your car.
In addition to the above covers, you can also add a few extra covers to any option you decide on.
Additional Cover: This allows you to decide what other important things you will like to add to your cover and what you are ready to part with to get those extra covers. However, in Ireland, you might end up not having to pay extra for these covers as most motor insurance providers include some or all of these in their comprehensive policy.
Check out AA Insurance to know more about what covered in your policy and best quote from different insurance companies.
Some of these additional covers include;
Protection of your No Claims Bonus (full or partial)
Personal belongings if stolen from the car
Roadside assistance or breakdown assistance from home
Cover if driving your car in Europe
Personal accident insurance for you and your named drivers
Legal costs to cover the cost if you are brought to court due to an accident
Getting the Best Deal for Your Car Insurance
It is quite easy to overpay for insurance except you know what to look out for. Sometimes, some of the additional covers are already covered by the standard policy or could have been covered by your credit card.
You should also always check the discounts available. There might be discounts for
adding named drivers,
using the same insurer for all policies,
having experience as a named driver
you could also get a low mileage discount if you do not plan on driving frequently or plan on having a short journey
Apart from these, you also need to compare quotes. However, you need to also have it at the back of your mind that although the price is important, what the policies cover is much more important.