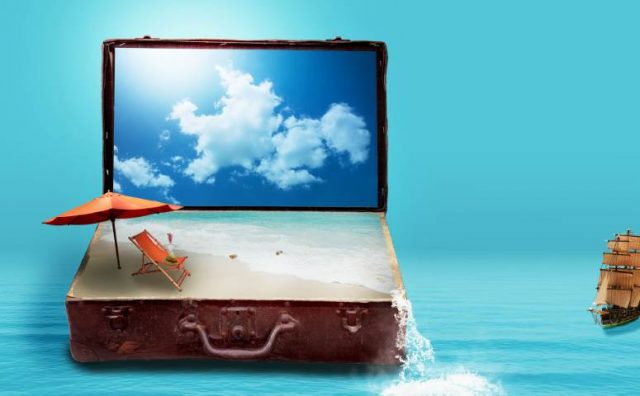 Imagine your dream journey begins tomorrow! Make it as varied as possible – for example, hiking in the mountains, relaxing by the sea or ocean, yachting, and long cross-country hikes. I need to pack my things, right? With such a variety, a light suitcase is akin to NationalCasino CA bonuses, unexpected and very pleasant! But how is this possible?
One of the mottos of many travelers is "Travel light". Of course, this does not mean that they do not take luggage with them at all. They just know how to optimize the number of things so that the weight and dimensions of the luggage remain comfortable, while at the same time we have everything we need at hand.
Today we are in a hurry to share with you simple but important life hacks for collecting a suitcase.
Everything that you need to take with you on a trip can be conditionally divided into the following groups:
documents;
equipment;
clothing and footwear;
personal hygiene items;
medicines;
Let's take a look at the composition of each of the listed groups and note the things that are most important not to forget when going on a trip.
Documents
Be sure to take a passport (Depending on the location of the places we are going to explore) and tickets; as well as an insurance policy valid in the country of your stay and bank cards; Do not forget to check the expiration dates of your passports/visas/insurance policy.
Alternatively: a driver's license (very useful for independent travelers who rent a car) and photocopies of documents. If you plan to carry any of the documents with you all the time, take care of the laminated pages and/or a waterproof case – this will save important papers from weather surprises. Although the originals are still not worth carrying with you. It is also highly desirable to have with you a small amount of cash in the currency of the country where you are going, or an impressive amount if the area does not provide options for non-cash payments.
Appliances / Gadgets
Mobile phone (and preferably two – at least one of which has a long-lasting battery), charger (preferably portable). Download the navigator to your phone, it will definitely come in handy. For the best quality shooting, take a camera or a camera with an additional memory card.
Clothes / Shoes
Today we are talking about travel during the warm season, which lasts in many countries from April to October. Therefore, we take into account the possibility of both a beach holiday and walks in the cool evening or morning time.
A set for a man: comfortable trousers that do not hinder movement – two pairs, shorts – two pairs, one swimming trunks, two shirts, T-shirts at the rate – one piece per day, underwear, socks and always a hat – a cap is best.
Be sure to bring a windbreaker and raincoat, as well as a fleece jacket in case of a cold snap. Shoes – comfortable sandals with non-slip soles, sneakers, and flip-flops.
Women should take – two swimsuits, two pairs of trousers, as well as shorts, a skirt, and a dress. A tracksuit (or better two), a windbreaker, a raincoat, a sweatshirt, and a cardigan, a pair of shorts, a few T-shirts, and underwear. Shoes are similar to a man. A comfortable headdress is a must.
For the kids, collect a few hats, evening/cool/windy clothes, two to three swimsuits, socks, underwear, shorts/skirts, a tracksuit, and a few pairs of comfortable shoes;
Important! Be sure to bring quality sunglasses for all trip members. For example, in the mountains, it is really dangerous without proper eye protection from bright sunlight.
Medications
Collect your first aid kit for your trip correctly – stock up on medications for colds, fever, pressure, toothache and headache, poisoning or indigestion, allergies, burns, bites. Take plaster, bandages, hydrogen peroxide. And a mandatory item is sunscreen products, preferably in travel format (that is, in small bottles). And remember about the simple rules for packing things in a suitcase – put heavy and solid objects, shoes, books down, let there be neatly folded clothes in the center, and knitwear and medicines at the top. Roll up soft fabrics to prevent wrinkling and take up less space.