Vacation – how sweet this word sounds! When a few weeks of rest and a long-awaited journey loom on the horizon, all thoughts are focused only on this and on nothing else. But do not forget about the house, which will remain without owners for some time. We already talk about some measures that should be taken to keep your home and family safe while you are traveling. And we've put together a more detailed shortlist of things to do before you leave to make your return enjoyable.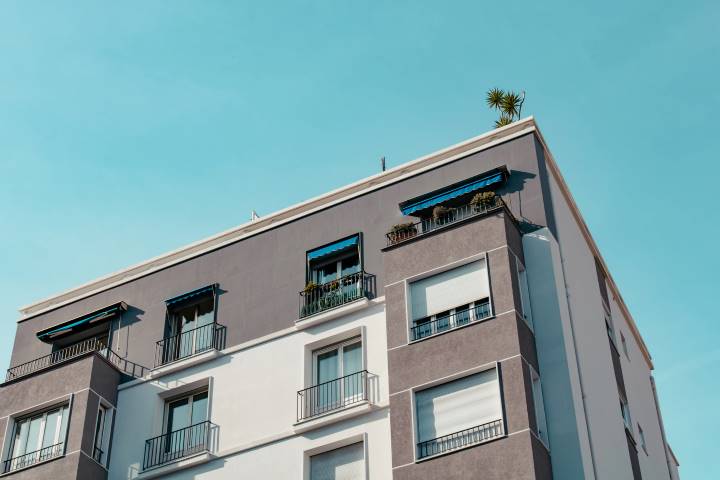 Clean the refrigerator
There are two nuances here. If you plan to turn off the electricity in the apartment, then the refrigerator must be completely cleaned, thawed, washed, and left the door slightly ajar. If electricity remains, then dispose of perishable food items that will not live up to your return.
Throw away all the trash
And we are talking not only about the main trash can but also about the rest of the secret places for trash. For example, you have a mini-trash can in my room, which you will not immediately notice, so much it mimics the interior. Inspect everything carefully.
Change the sheets
Imagine how pleasant it is to go home and not waste time changing the bed linen. Disassemble suitcases, give gifts to loved ones, share impressions and go to bed on clean, cool sheets. Bliss!
Close the windows
Everything that closes must be closed – doors, safes, windows. Check every window in your home, even the smallest one. This is protection from bad weather and "unexpected guests".
Give a duplicate apartment key to a relative or friend
In case of emergency. Perhaps also in order to feed the pet, water the flower, and create the appearance of a residential building so that no outsider is happy that you are not at home. Like in Home Alone, when Macaulay Culkin cut out the silhouettes of adults and threw a party in front of a window for would-be burglars.
Switch off the water
Let's agree, returning to a flooded house is just a disaster. And it happens! Therefore, it is calmer and safer to turn off the water during your absence.
If the flooding is stopped on time, the damage will be minimal, the expert explains. – Usually, in such accidents, not only floors and walls with cosmetic repairs are damaged, but also furniture and electrical equipment. Compensation for such cases includes the cost of similar repairs to the premises, restoration or purchase of new furniture and equipment, as well as moral damage to the victims.
In order to avoid such incidents, you should turn off the water in the apartment before leaving. Or you can install a water leakage sensor. The sensor reacts to moisture ingress and sends a signal to the controller, which, in turn, blocks the water supply to the apartment. Then the system notifies the owner of the apartment about the leak. The expert recommends installing such sensors to the owners of apartments for sale (if no one lives in the house).
Turn off the electricity
Following the shutdown of the water, before leaving, it is necessary to check all electrical appliances and turn them off, as well as close the gas supply valve. We advise homeowners to turn off all equipment during their absence since appliances also consume electricity in standby mode. If you plan to be absent for a long time, it is better to disconnect the apartment from electricity completely.
To effectively protect an apartment from various accidents, you need to install fire and smoke protection sensors, gas leak detectors, as well as an electrical voltage relay. But, as the expert reminds, smart systems will not help to exclude accidents that have occurred in neighboring apartments (although they will be useful – with their help, you can quickly find out about the incident). Insurance of your property will help to minimize the consequences of possible accidents with neighbors. You will be calmer if you are sure that the iron will not burn down the house. Plus it saves money if you have a big space. If you are still not ready for this step, then just check all the sockets very carefully and say out loud to yourself: "I turned off the iron, I turned off the computer, I turned off the kettle", otherwise, sitting on the plane, you may wonder again, what you did and what you didn't. Speaking helps.
Turn off the thermostat
If a certain temperature is automatically maintained in your apartment, then it is worth turning off the thermostat while on vacation. After all, it is financially costly. Temperature can influence your natural wood furniture, it is quite sensible for this aspect. To find such furniture for your home you can go to New York Furniture Outlets.
Take care of your pet
Of course, no one will leave a beloved dog or cat in an empty apartment for two weeks – this is understandable. However, it is worthwhile to carefully consider how to equip a comfortable existence for a small family member (even if it is a turtle, which will last on one banana for a week). Give the animal to relatives or friends who will take care of it. Another option is to ask the neighbors to come in and feed the pet. And finally – if neither one nor the other is feasible, take the animal to a special hotel, of which there are now many: there they will groom and cherish the pet in your absence.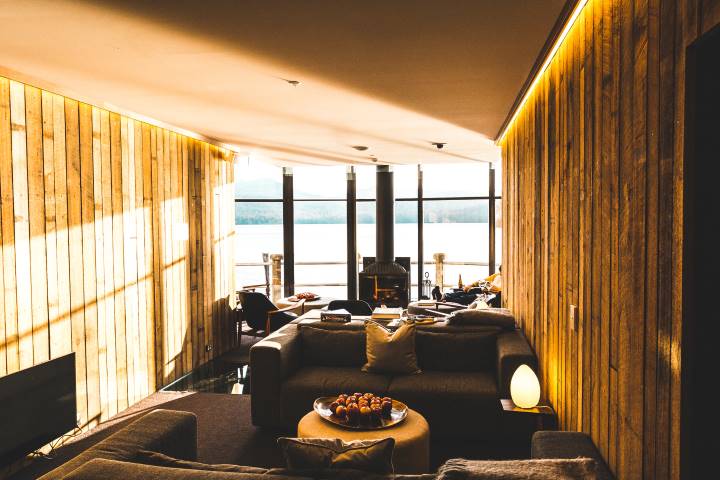 Water the houseplants
If you are the lucky owner of a home greenhouse or just your favorite cactus in a pot, then our article is just for you. You will find both helpful tips and tricky auto-irrigation tools.
Make scans of documents
It will never be superfluous. And email them to yourself, including scans of tickets and bank cards from both sides. Just in case.
Now you can leave with peace of mind!