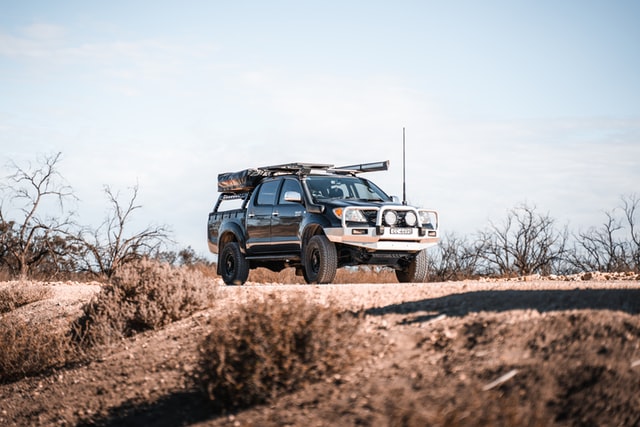 Driving in the outback requires prior preparations to ensure your journey yields the expected experience. The roads are covered with dust, sand, stones, and gravel, explaining the need for a well-serviced vehicle. Whether you're driving your car or renting one, you have to know what to take with you and how to prepare your vehicle to navigate the rough terrains without experiencing a breakdown.
Make sure your car is fit to drive within the remote regions and on the rough tracks. Depending on the weather, some areas are covered with mud while others are impassable unless you're driving a 4WD or a vehicle specifically designed to concur the most demanding routes. Below are things to consider before setting out for an outback drive:
What to Do Before Driving in the Outback
1. Check Your Vehicle's Technical Condition
When planning an outback drive, please pay attention to your vehicle's technical condition and ensure it's well maintained. Have a spare tire and get the ones on the car checked for any issues. 
If your car has not been serviced for a while, consider taking it for a full check-up and change the parts that may be rusty, unfunctional, or likely to fail during your outback adventure.
Additionally, test if everything is working well before leaving the mechanic shop to avoid surprises as you drive along later. And don't also forget to carry the spare of other parts likely to detach or get damaged along the way.
2. Pack Your Tool Kit
A complete tool kit is essential for a drive through the outback. However, you can take the basic necessities such as a ground plate for adjusting your high jack when changing the tire on a soft area, wheel spanner, and high jack. 
Seek expert opinion from the garage and understand the suitable tools to carry for such errands. You can also include open spanners, a shovel, lubricating sprays, insulating tapes, wires, and rings.
3. Carry Spare Parts
Another way to prepare your car for an Outback drive is carrying spare fuses, bulbs, radiator hoses, fan belts, engine oil, and other spare items. Most regions covered in such a drive may not have well-stocked garages or car dealer stores where you can buy these spare parts.
You will also need water, so ensure that you have enough water in case you need to cool down the engine or clean some parts before attaching them to your vehicle.
4. Renew Your Vehicle's Insurance
If your car insurance is about to expire before your outback trip, you must make the necessary arrangements to have it renewed. This not only saves you from wrangling with the traffic authority, but it also keeps you confident of your car's safety if an accident occurs.
The Outback terrain is unpredictable, and you may need to call your insurer to step in if something happens along the way. This is where insurances for cars comes in handy—you can focus on driving and enjoying the scenery without being too concerned about accident expenses. 
5. Attach Roof Racks
Roof racks come in handy when planning an Outback drive as they can take up the extra load that may not fit in the vehicle. If your car already has them, you can get the screws tightened to ensure stability. In addition, be sure that they (your roof racks) have hooks on which you can fasten your load for its safety, especially when navigating the bumpy tracks. 
When fitting new roof racks, ensure they are strong enough to handle the weight you intend to carry on them. The rack size should also be proportional to your vehicle size to maintain a balance.
6. Invest in a Bullbar
When driving in the outback, you must be prepared for anything, and investing in a bullbar is an excellent protective measure. A bullbar protects your vehicle from damage if you bump into a relatively large animal or object. Bullbars vary in size and material durability, but you should invest in the best quality to reduce the extent of the damage. 
7. Get Driving Lights
While it's not advisable to drive at night, you may find yourself in an unavoidable situation that requires you to proceed with the journey at late hours. Investing in good driving lights helps you avoid swaying off the track or bumping into other objects.
The best way to accomplish safe outback drives is driving during the day and stopping to rest in the evening. This way, you can avoid collisions with erratic cattle heading back to their premises.
Conclusion
Driving in the outback is an adrenaline-gushing adventure that's also very enjoyable. However, it can become a nightmare when your supplies kit is not well-stocked due to poor preparation. To avoid this, ensure you have everything you need to keep going for the set period. You must also ensure your vehicle is fit enough to handle the hardy experience and come back home in one piece.