Are you looking to embark on your first-ever fishing adventure in New York State? If so, you need to make sure that you're properly prepared before taking the plunge—it requires careful planning, strategizing, and organization. But don't worry; here's a comprehensive guide to help ensure that everything is taken care of for your upcoming fishing trip. So come along as it breaks down how to prepare adequately for a successful excursion!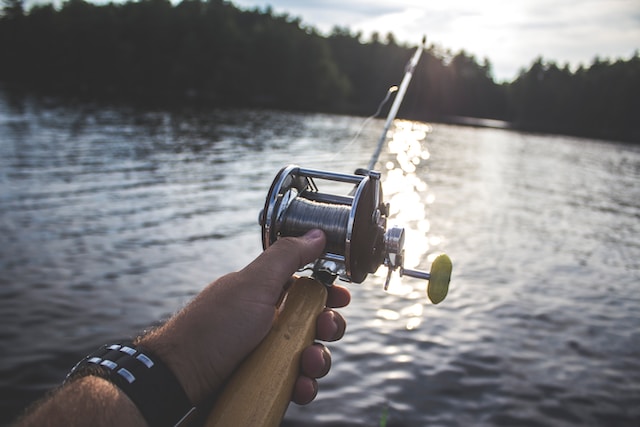 Obtain a valid fishing license
Obtaining a valid New York State fishing license is the first step in ensuring you comply with regulations and can fully enjoy your fishing experience. Having a valid license allows you to fish in countless bodies of water across the state of New York while helping to preserve the natural resources that make it such a great place to fish. With your license in hand, you will have access to opportunities to fish for all types of fish species, including trout, bass, and salmon. As a responsible angler, getting a valid New York State fishing license is the first step towards enjoying the state's rich and diverse fishing heritage.
Educate yourself on fishing tips and regulations
Once you have obtained a valid New York State fishing license, the next step is to learn and stay up-to-date with all of the applicable fishing regulations. Being aware of the state's regulations and restrictions—including size limits, allowable bait types, daily catch limits, season dates, etc.—is critical for making sure you are fishing legally and safely.
Additionally, educating yourself on basic fishing techniques and tips may help you have more successful excursions. There are New York fishing tips that only experts, like local guides, know of; take the time to research and learn all that you can before your fishing venture. Whether it's learning about the best baits for certain fish species or understanding which tackle to use in certain conditions, knowing these key principles can make all the difference when fishing in New York State.
Research the fish species you can target in the area
When it comes to fishing, it's crucial to have a good understanding of the fish species in the area. By doing your research beforehand, you can tailor your approach and equipment to maximize your chances of success. In this region, you'll find a diverse range of fish to target, including bass, trout, salmon, perch, and pike. Each species has its unique characteristics and behaviors, meaning that a one-size-fits-all approach simply won't cut it. By taking the time to learn about the different fish species, you'll be able to approach your fishing trips with confidence and increase your chances of a successful day on the water.
Gather the necessary equipment for your type of fishing
To have a successful fishing trip, it is crucial to gather all the necessary equipment beforehand. Tackles, lines, and lures are just a few of the items you will need in your arsenal based on your preferred type of fishing. Investing in high-quality equipment will not only increase your chances of catching fish but also ensure that your tools are durable and effective. As a professional angler, it is essential to keep up to date with the latest gear and advancements in technology to improve your fishing experience. Remember, a well-equipped fisherman always catches more fish.
Educate yourself on safety tips while fishing
Fishing can be a fantastic and relaxing pastime, but it's important to ensure that you are safe and fully prepared before heading out onto the water. First and foremost, dressing appropriately for the weather and the activity is crucial. Wearing protective clothing, such as a hat and sunscreen, can protect you from harmful UV rays, while sturdy shoes with good grip can prevent slips on wet surfaces. Additionally, it's important to bring a first-aid kit that includes items like antiseptic wipes, bandages, and emergency medication. Educating yourself on safety tips while fishing and taking the necessary precautions can ensure that you have a fun and safe experience on the water.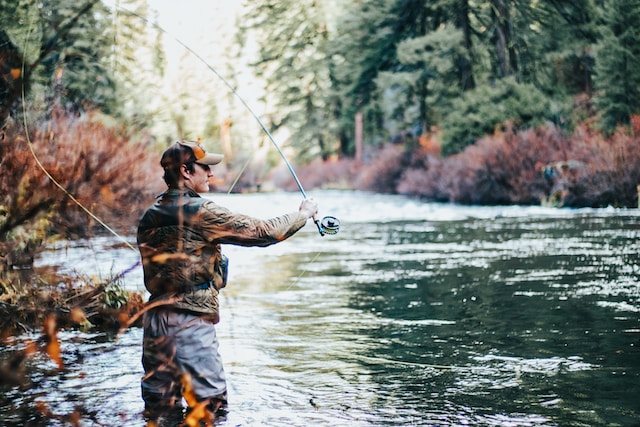 With the right knowledge, proper license and documents, and everything gathered beforehand, your fishing experience should be a pleasant one. Remember to obtain a valid New York State fishing license, research the species you can target in the area, bring along the necessary equipment i.e. tackles, lines, lures; become knowledgeable of regulations and limits put into place; familiarize yourself with the local body of water and its varying depths; and lastly but most importantly know safety tips while fishing such as dressing appropriately for weather conditions and bringing a first-aid kit. As long as you have all these measures taken care of before heading out, you should have an awesome time fishing!