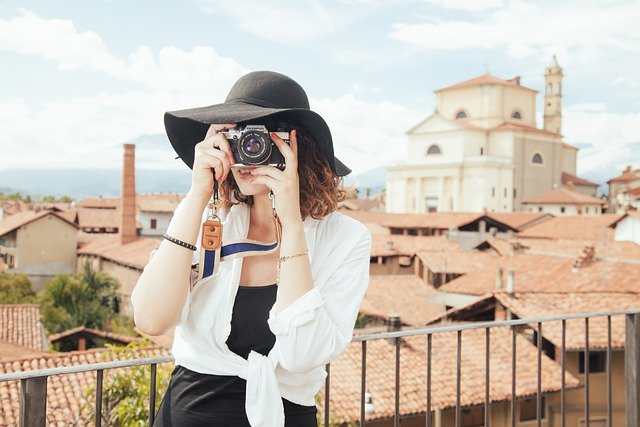 A fantastic method to launch a service-based online business from home is to enter the tourism industry. You may generate a lot of money by starting your own online travel agency. In terms of how you will run your travel agency, you also have alternatives.
For instance, you may decide to pick a specific niche, such as destination-based bus tours or excursions to a certain resort, or you could arrange all kinds of travel for your customers. You will have the chance to make money while assisting people in enjoying traveling to new areas, regardless of the way you decide to set up your company.
Why Should You Start A Travel Business Online?
Here are the top 7 reasons to launch an online travel company.
The ability to work remotely – You might decide to work part-time at this company while maintaining your employment. 
Potential for endless income – There is no cap on the amount you can make. In the end, you reap what you sow.
More travel opportunities – As you travel more, your knowledge of other places grows, allowing you to specialize in a certain nation or kind of travel.
A great product to sell – Everyone enjoys discussing travel as a hot topic. In fact, it is an international language. 
There are excellent perks – Many people who establish their own travel company do it not only for the additional revenue but also for the fantastic travel benefits that come with running your own company and the personal benefits such as travel discounts.
You don't need a degree or formal education – The good news is that you may work and excel in this sector without a college degree or any other expensive or prior formal education.
You don't require an office – You won't have to invest money in an office when you launch a home-based, online travel company. Feel free to check out Ultahost, and learn more about one of the most reputable names in the web hosting business, to help you build a strong and user-friendly online presence.
10 Steps To Start Your Own Travelling Agency From Home
Here are the ten steps you have to complete to start your successful online traveling agency.
#1: Identify Your Travel Industry Niche
Finding a niche in the travel industry is a terrific opportunity to focus on the aspects of travel you are most enthusiastic about. You may create your travel agency firm on a solid basis of your abilities, hobbies, and personal networks if you establish a niche.
#2: Choose A Business Structure for Your Travel Agency
Most newcomer industry advisers will select either a single proprietorship or an LLC as their business structure. It involves striking a balance between your agency model, company safeguards, host requirements (assuming you choose one), and your budget.
#3: Submit Your Travel Agency Registration to The State
This is a crucial step in establishing your travel agency's legitimacy. After you register, you will be able to take additional exciting actions, including opening a business account.
#4: Sign Up with A Host
If you wish to run your business under the auspices of an existing agency, join a host agency. Utilizing the technology and connections of the host agency, you will make bookings. The majority of the time, your company will share the commissions that travel agencies offer with the host agency. To deal with some host agencies, you could have to pay a setup fee and ongoing costs.
#5: Invest in Liability Insurance
For your online travel company, purchase error and omissions insurance. If you make a mistake and your travel customer sues you, this will protect you. However, since error and omissions insurance sometimes includes a deductible, you could have to pay certain client reimbursements out of your own cash.
#6: Negotiate Commissions and Fees
If you plan to launch a home-based referral business or independent travel agency, get in touch with travel suppliers. If you plan to act as a referral agent, discuss referral fees. Negotiate contracts that contain commission levels for every single booking you make if you plan to launch a solo travel business.
#7: Construct A Business Plan
It should outline your starting expenses and your funding strategy. Describe how you will locate clients in your company strategy. Additionally, if you include information in your business plan on how you'll maintain your company operating up until you start to make a sizable profit, it could help you remain on course.
#8: Join Travel Associations
Become a member of organizations that support travel, such as the National Association of Commissioned Travel Agents. Memberships in travel associations may improve your reputation as a travel industry expert and lead to commission and training possibilities.
#9: Ensure That Your System is User-Friendly
The priority is not only getting people to your website but also keeping them. You must make sure that your platform is simple to use and offers tourists a positive customer experience.
#10: Get The Word Out
Spread the word about your online travel business through social media. Consider partnering with other companies to spread your online ads. The goal is to inform as many people as possible and to get their attention to learn more about your offerings.
Final Recommendation
After all, there is no better thing than hearing from a client after they've returned from vacation about how wonderful it was and how appreciative they are. You may record your customer's significant dates in the diary, including their birthdays, anniversaries, and all of their essential bucket lists. It generates customer loyalty for your travel agency, naturally spreads the word, and draws in new clients!