If you're a beach lover seeking the perfect wave or just looking to relax by the sea, Australia is the place to be. With over 50,000 kilometers of coastline, you're spoilt for choice. This blog post is going to guide you through some of the most iconic and well-loved Australian beaches that deserve a spot on your travel bucket list. Get ready to dive into Australia's stunning coastal beauty!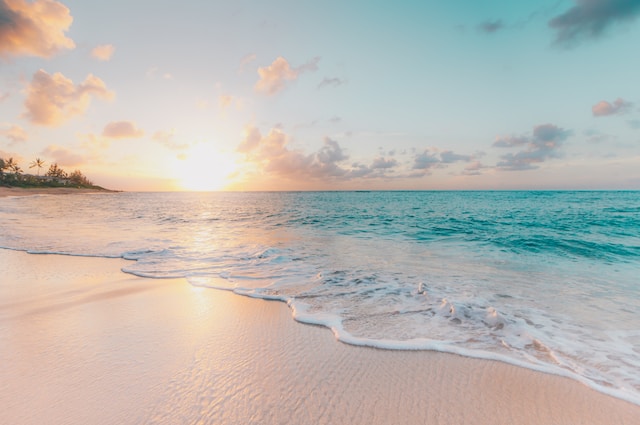 Whitehaven Beach, Queensland
First on our list is the pristine Whitehaven Beach, located in the heart of the Great Barrier Reef. This beach is renowned worldwide for its untouched beauty and 7 kilometers of pure, white silica sand that is among the purest on Earth. The swirling sands of Hill Inlet at the northern end of the beach create mesmerizing patterns, a spectacle that is a favorite among photographers.
The crystal-clear, turquoise waters offer incredible visibility for snorkeling and are teeming with vibrant coral and diverse marine life. They're perfect for some kayaking according to folks from Bay Sports in Australia, ensuring maximum fun every time you visit. The beach is also part of the Whitsunday Islands National Park, which provides numerous walking and hiking trails for the adventurous traveler. In a nutshell, Whitehaven Beach is an unmissable destination for nature lovers and beach enthusiasts alike.
Byron Bay, New South Wales
Byron Bay in New South Wales is a beach paradise that promises a unique blend of laid-back coastal living and vibrant surf culture. A top pick among surfers, swimmers, and sunbathers alike, this place boasts sweeping golden sands set against the backdrop of a sparkling blue sea. The Bay is home to several world-class surf breaks, making it a surfer's paradise. However, its appeal extends beyond the surf.
The Byron Bay Lighthouse, an iconic figure standing on Australia's most easterly point, offers panoramic views of the Pacific Ocean, where you might spot migrating whales if you visit between May and November. With local markets offering organic food, arts and crafts, and a thriving local music scene, Byron Bay is more than just a beach – it's a community that embodies the quintessential Australian beach culture. Simply put, a visit to Byron Bay is an immersive experience that shouldn't be missed.
Bondi Beach, New South Wales
The icon of Sydney's laid-back beach lifestyle, Bondi Beach is a wonder not to be missed. This sweeping crescent of golden sand, framed by rolling waves and endless sunshine, is one of Australia's most iconic beaches. Its world-class surf conditions attract board riders from around the globe. But you don't need to be a surfer to enjoy Bondi's allure. The beach is also home to a beautiful seaside walkway with stunning views, perfect for a stroll or a morning jog. Moreover, if you're into some calmer sports, get an inflatable kayak and take a leisurely paddle on the waves.
Bondi hosts a vibrant local market on weekends, where you can find unique, handcrafted goods, local fashion, and fresh produce. The beach-side food scene is as diverse as it is delicious. From bustling cafes serving up fresh seafood to fine-dining establishments, there is something for every palate. In short, Bondi Beach promises a truly authentic and unforgettable Australian beach experience.
Cable Beach, Western Australia
Situated in the town of Broome in Western Australia, Cable Beach is a stunning 22-kilometer stretch of pure white sand, set against the backdrop of red ochre cliffs and fringed by the turquoise waters of the Indian Ocean. Renowned for its breathtaking sunsets, you have the unique opportunity to witness this spectacle on a camel ride, a signature experience.
The warm, clear waters are perfect for swimming and sunbathing, and when the tide is low, the intertidal sandbars create delightful temporary lagoons. With its rich pearling history, a visit to Cable Beach also offers a glimpse into the area's vibrant past. In essence, Cable Beach offers an exotic, soothing beach experience that you simply can't afford to miss.
Hyams Beach, New South Wales
Hyams Beach is lauded for holding a Guinness World Record for having the whitest sand in the world. This naturally occurring, stunningly bright sand is a sight to behold and offers a unique beach experience. The pristine turquoise waters are crystal clear, creating an ideal environment for snorkeling and fishing. Hyams Beach is part of Jervis Bay Marine Park, where dolphins are regularly seen and whales pass by during migration seasons.
Surrounded by the lush backdrop of Jervis Bay National Park, you'll find ample walking trails teeming with native wildlife. This quaint seaside village exudes a tranquil charm, making it the perfect spot for a peaceful beach getaway. In summary, Hyams Beach is a must-visit for its unparalleled sand, vibrant marine life, and serene ambiance.
Noosa Main Beach, Queensland
This is a gem among Australian beaches, boasting of stunning beauty and a soul-soothing ambiance. This north-facing beach is one of the few in Australia that offers gentle waves, making it a perfect spot for novice surfers and families with young children. The golden sands are ideal for a lazy day of sunbathing, paddling in an inflatable kayak, or a stroll.
The crystal-clear waters are home to a vibrant array of marine life, creating fantastic snorkeling opportunities. Nearby, the bustling Hastings Street is lined with chic boutiques and top-tier restaurants for when you need a break from the sun. In essence, Noosa Main Beach offers a harmonious blend of natural beauty, recreation, and relaxation that leaves visitors captivated.
Manly Beach, New South Wales
Manly Beach in New South Wales is a beloved destination, offering a blend of exhilarating water sports, picturesque scenery, and a vibrant food scene. Its golden sands and clear waters are perfect for surfers, swimmers, and sun worshippers alike. The beach is also renowned for its fantastic diving sites and opportunities for other water sports, such as paddleboarding and kayaking.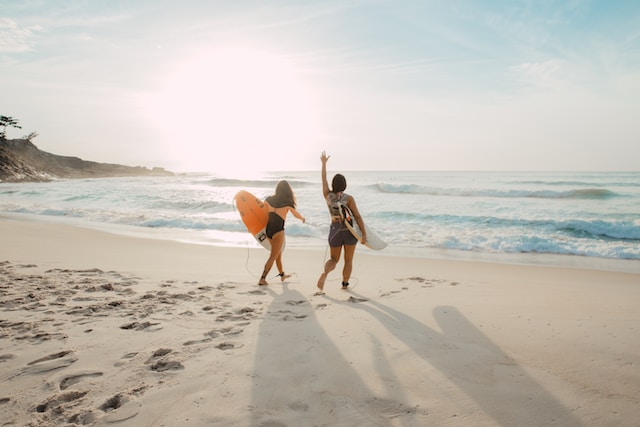 Take a leisurely walk along the promenade, lined with Norfolk Pines, or explore the numerous biking tracks. The nearby Corso area offers a variety of shopping and dining options, embodying a coastal vibe that's both relaxed and lively. In a nutshell, Manly Beach offers a quintessential Aussie beach experience that is hard to match.
So there you have it, a taste of the best beaches that Australia has to offer. Whether you're a seasoned surfer, a nature lover, or simply someone chasing the sun, there's an Aussie beach perfect for you. So grab your sunscreen, pack a hat, and get ready to explore these stunning coastal gems. You're bound to fall in love with Australia's breathtaking beachscapes, each offering a distinct slice of paradise.