More than 150 new geoglyphs found in Nazca region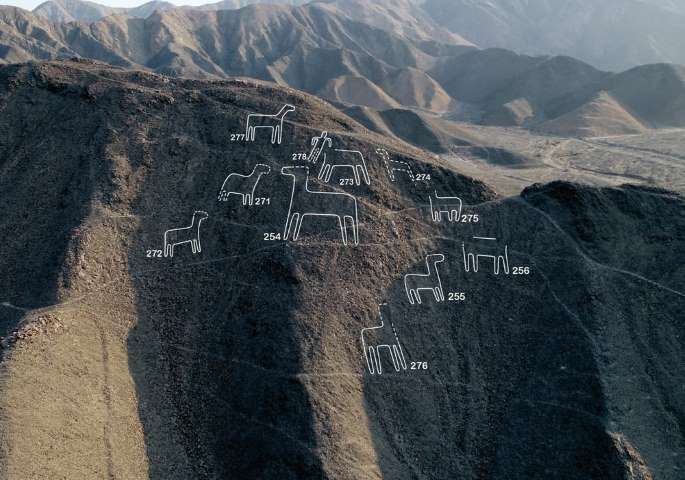 Peruvian and Japanese researchers have found 168 new geoglyphs in the Nazca region, a UNESCO World Heritage Site approximately a three-hour drive south of Lima. The area is famous for the Nazca Lines, large designs that have been carved into the ground and can only be seen from the air. However, these new geoglyphs are much smaller – between two and six metres in length – and can be seen from the ground. Both the large geoglyphs and these newly discovered designs are believed to date back 2,000 years, and depict humans, birds and native animals such as llamas, alpacas, cats, snakes and whales.
Llama Pack Project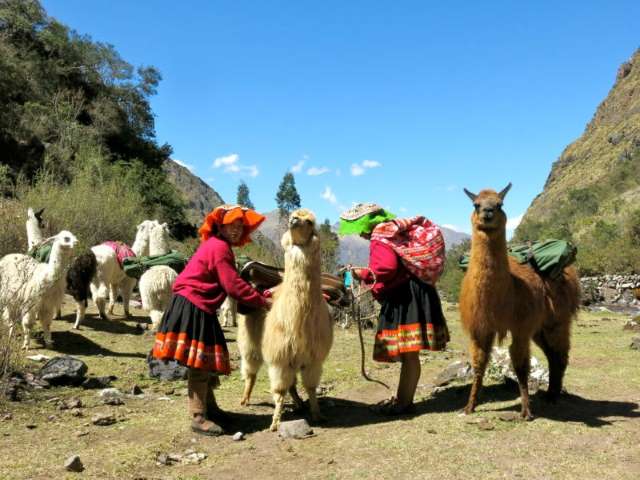 Founded in 2015, the Llama Pack Project is a community-based ecotourism initiative in the Colca Valley. The project works to provide sustainable transport solutions while preserving the country's unique cultural heritage and generating income for families with limited economic opportunities.
The project gives visitors access to some of the area's most beautiful landscapes while also supporting local communities. This initiative is important to the growth of the region for a few reasons:
Promoting the ancestral use of llamas: The Healthy Llama Breeding Program was developed to improve the quality of llamas owned by vulnerable families so they can meet the requirements to be competitive pack animals for tourism.
Supporting the local economy: The project supports the local economy by offering new opportunities for local communities. By involving locals in the project as guides, herders and cooks, the initiative creates jobs and generates income.
Strengthening environmental education: The Education for Conservation Program helps strengthen environmental values in local communities by providing resources and education to protect fragile mountain ecosystems.
Providing alternative methods of transportation: The project provides an alternative to traditional forms of transportation, such as mules and horses with grazing habits that can be harmful to the environment. Llamas are better adapted to the high-altitude environment and can graze on tougher vegetation, which reduces impact on a fragile ecosystem.
Providing visitors with an authentic experience: Visitors can take part in treks and learn about local culture and customs from the community. This kind of sustainable tourism helps promote preservation of the natural and cultural heritage of the region, while also supporting the economic development of local communities. 
Sacred Valley hikes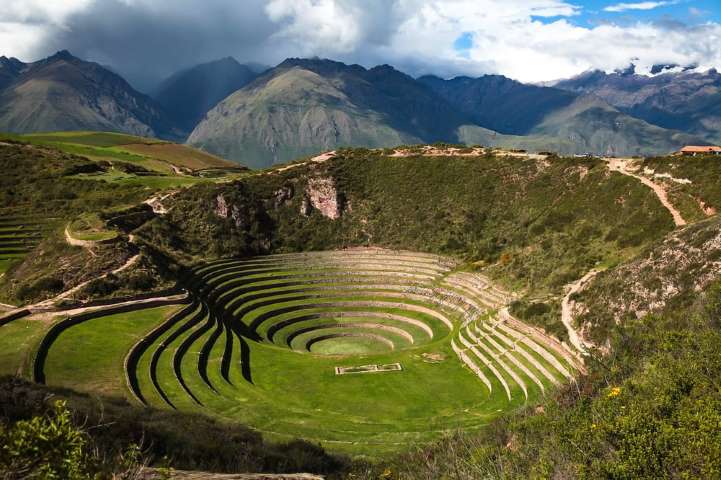 For many, hiking is synonymous with Peru, with the most famous trek being the Inca Trail. But for those who can't or don't want to commit to the multi-day hike, there are plenty of day hikes in the Sacred Valley region with stunning landscapes, archaeological sites and local communities to discover.
Lamay to Pisac: Starting in the community of Lamay, this moderately challenging hike takes visitors through the Puna grasslands, along peaks, around lagoons and to the Pisac archeological site before dropping down to the town of Pisac itself, where the buildings, plazas and temples display the finest in Inca architecture.
Moray to Maras: This moderately difficult hike takes visitors along an old mule trail that passes through farmlands and joins two of the Sacred Valley's best-known Inca sites: the round agricultural complex of Moray and the terraced salt mines of Maras.
Pumamarca to Ollantaytambo: Starting at the beautiful though rarely visited Pumamarca ruins, this easy-to-moderate hike follows a traditional Inca trail downhill towards the town of Ollantaytambo, through terraced landscapes and local Quechua settlements. 
Piura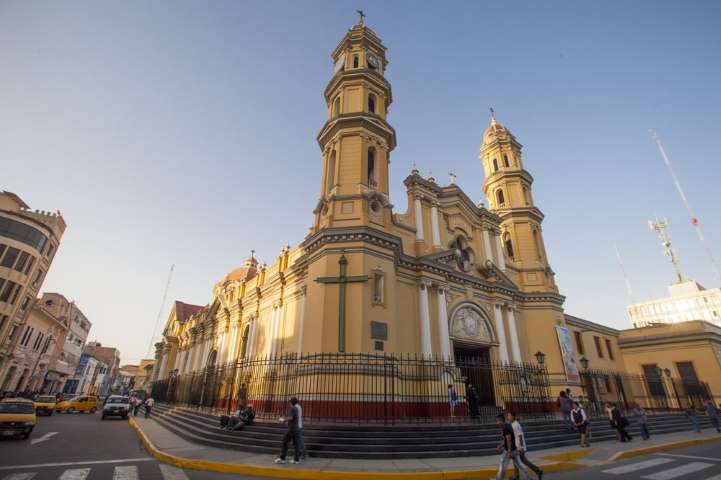 There are many regions in Peru not often explored by visitors but certainly worth a visit. Located a two-hour flight from Lima in northwestern Peru, Piura is a beautiful city rich with history and culture, including ornate colonial buildings. The Piura region also offers stunning landscapes and serves as a great launching point for many unique day trips – from surfing to exploring artisanal crafts and cuisine or embarking on outdoor adventures.
History and culture in city of Piura
Visit the cathedral: Located in the main square of the city, this colonial cathedral dates back to the 16th century and is a must-visit for anyone with an interest in history and architecture.
Explore the Museo Vicus: This museum houses an impressive collection of pre-Columbian artifacts from the Vicus culture, which flourished in the Piura region between 200 BC and 300 AD. Visitors here can see ancient ceramics, jewelry and other artifacts.
Enjoy local cuisine: Piura is known for its delicious ceviche (raw fish marinated in citrus juice), chifles (fried plantain chips) and seco de cabrito (goat meat stew).
Day trips in Piura region
Take a guided tour through Catacaos: About a 30-minute drive from the city of Piura, Catacaos is an excellent destination for exploring local culture, artisanal goods and cuisine. With its colonial-style architecture and charming cobblestone streets, a visit to this city takes travellers back in time. Visitors can take a guided tour to learn about its history and culture, browse artisanal crafts in the local markets and sample some of the best in local cuisine.
Stroll through the cacti forest of La Huaca: Near the city of Catacaos and just a short drive away from Piura, the impressive cacti forest of La Huaca is a great place for nature lovers to explore and take Instagram-worthy photos.
Visit Sullana: A 40-minute drive from the city of Piura, Sullana is recommended for visitors seeking a relaxing vacation with its laid-back vibe, friendly locals, colourful markets and traditional cuisine.
Visit the beaches of Mancora, Vichayito and Los Organos: For visitors looking for a beach holiday, the beaches of Mancora, Vichayito and Los Organos have everything from surfing to whale watching. With white sand, crystal clear waters and plenty of activities, these beaches are perfect for a day visit or even a weekend getaway. The region also offers some of the best surfing in South America.
Adventure in Huancabamba: For thrill-seekers, Huancabamba is the place to go. Activities here include hiking, mountain biking, rafting and horseback riding.