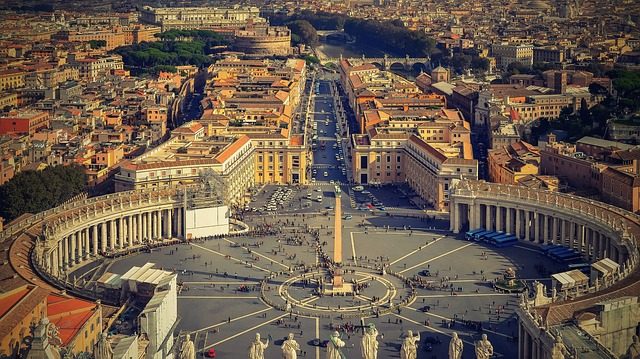 The Italian National Tourist Board announced today its plan to inspire Canadian travellers to experience the wonders of Italy. Launching this month, the "Live in the Moment" promotional campaign will be showcasing the beauty of Italy and encouraging Canadians to go beyond the popular Italian tourist stops to cherish the country's rich culture and breathtaking scenery.
To lead the galvanizing campaign, the Italian National Tourist Board (ENIT – Agenzia Nazionale del Turismo) has selected Toronto's Brand Grow Media as its agency partner. Brand Grow Media takes over full-range marketing responsibilities for the Italian National Tourist Board, which include managing media planning and buying as well as creative execution across Canadian markets.
"We are absolutely thrilled to be selected by the Italian National Tourist Board to bring "Live in the Moment" to life by encouraging Canadians to rediscover Italy and embrace the country's natural beauty and cultural wonders," said Brandon Grosvenor, Founder and CEO, Brand Grow Media. "While a trip to Italy should be on everyone's travel bucket list, this campaign empowers Canadians to 'Live in The Moment' and take some time to fully experience a dream trip to one of the world's most memorable destinations."
"When visiting Italy, many will visit the well-known cities and architecture, but our country offers a remarkable variety of great travel experiences that we want to share with Canadians," said Salvatore Basile Coordinator for Canada of the Italian National Tourist Board. "By partnering with Brand Grow Media, we are able to connect with passionate travellers and inspire them to explore the less beaten path including UNESCO World Heritage sites such as Matera, Palermo in the South, the vineyard landscape of Piedmont, or Ferrara the city of Renaissance in the North."
"Live In The Moment"
Brand Grow Media worked closely with the Italian National Tourist Board to articulate an identity that captures the essence of Italy. The creative features picturesque scenes from Venice, Naples and Rome as seen through the eyes of visitors who are taken by the beauty of the country's nature, historical sites, local culture, stunning landscapes and more. The images are complemented by vibrant colours and schematic sketches of iconic Italian architecture reminding Canadians that the best way to appreciate Italy is to experience the country first hand. All creative showcases Italy's popular tourism social tag, #CherishItaly.
The campaign will be unveiled to partners in the Canadian tourism industry looking to supply clients with a once-in-a-lifetime travel experience. The creative will also be prominently featured in all of the Italian National Tourist Board's communications initiatives including ad buys in a slate of trade publications, targeted newspaper sections and digital channels across Canada.