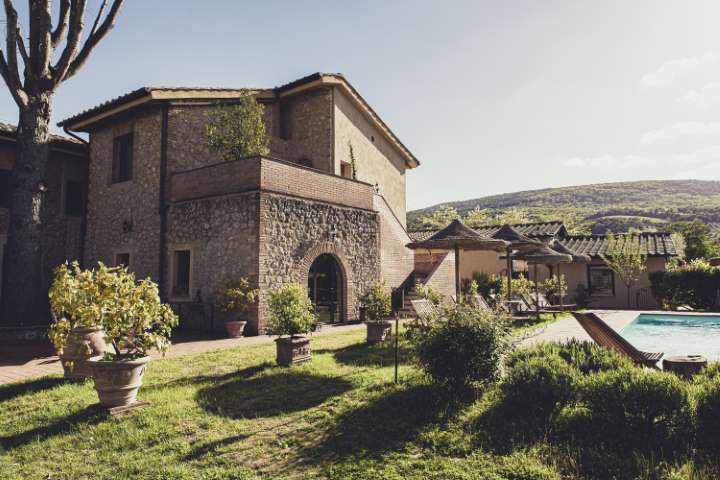 Nestled on a hill amongst Mediterranean cypresses, olive groves, and vineyards in the heart of Tuscany between Florence and Siena, you will find a petite organic haven. The ecologically renovated 15th century i pini Agrivilla situated off the beaten track of the medieval town of San Gimignano, a UNESCO world heritage site.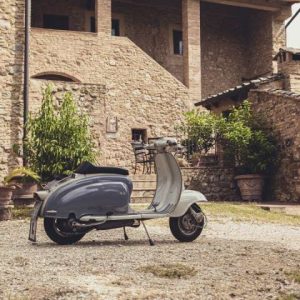 You will find yourselves carried away to a sanctuary graced with exquisitely beautiful Tuscan landscapes and wonderfully interesting flora and fauna. The splendors of nature that will surround you will present the perfect opportunity to disconnect from the hustle and bustle of daily life whilst consciously enjoying our peaceful and tranquil environment. You will be greeted and served by our caring, energetic, and friendly team who will endeavor to look after you with positive energy and kindness and meet your every need – truly a warm and heartfelt hospitality experience.
Onsite they have a zero-waste restaurant and wellness bar which is apologetically organic, vegan, and sustainable. Their experienced and talented plant-based chefs create delicious culinary delights with the focus on fresh and clean ingredients whilst staying true to our Italian roots. Specializing in foraged wild herbs and handpicked treasures from our own food forest. Local, organic, and seasonal produce, raw food, gluten and sugar free fare. The creative and delectable vegan cuisine will inspire and satiate your every need for both breakfast and dinner. This is what you can expect – innovative, healthy, natural, and wholesome food.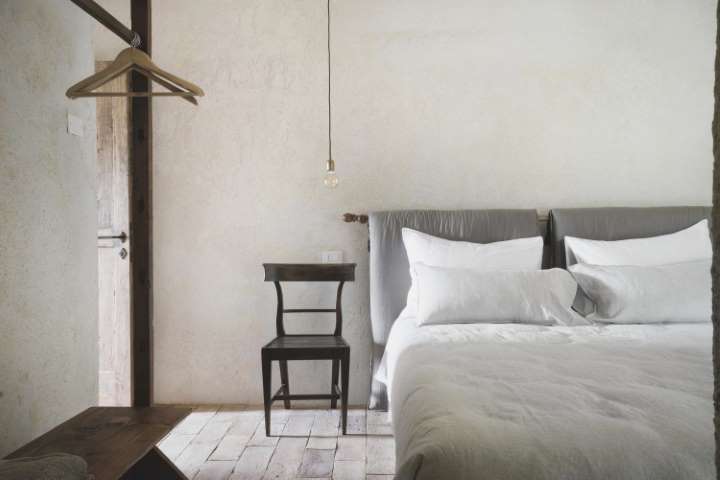 In the rooms you will be immersed in a pleasant and relaxing silence giving them the opportunity to admire the artistic and ecologically friendly elements in your abode. Using natural and sustainable materials; such as: chalk, clay, hemp, wood, and linen, they create an elegant interior and rely on the simplicity of nature to do the rest. The rooms feature recycled materials which are carefully selected to bring nature, charm, and history into each room. Handmade terracotta tiles fired in a wood stove using traditional methods and restored antique furniture from the 18th century bestow beautiful accents from the past. A high-quality, biodegradable, and plant-based mattress combined with a temperature-equalizing Tencel duvet and organic cotton fair-trade pillows provide guests with a unique harmonious sleeping experience. They have really gone the extra mile to consider every detail.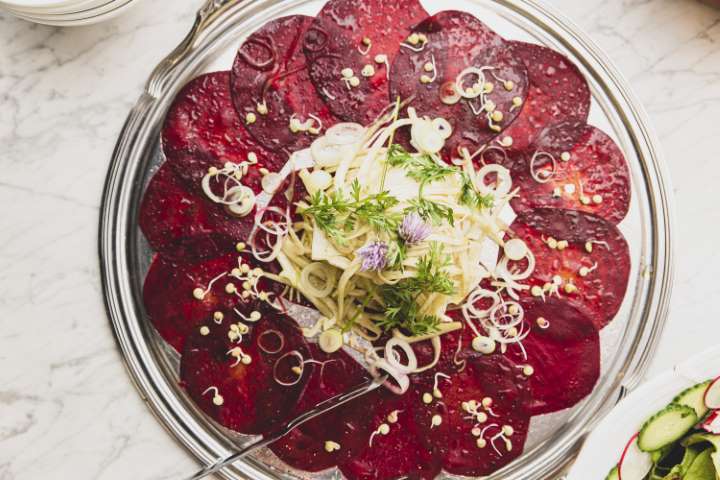 It is extremely important to them to offer you a detoxifying and healing oasis; they do this not only through our food and beverages but also the environment through which we interact. The swimming pool is free from harmful chemicals; such as chlorine, and instead they use saltwater, which additionally is environmentally friendly. All soaps in the rooms are vegan and organic for your additional well-being. They also realized the need when on vacation to have a digital detox to truly disconnect, therefore, wifi is not available in rooms. However, it is available in the dining room and outside on our terrace which overlooks the majestic town of San Gimignano.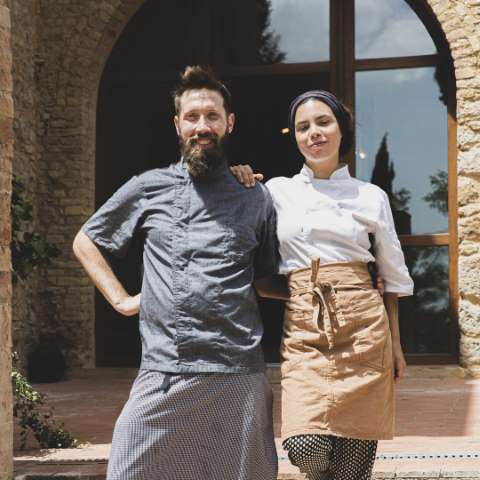 They offer a range of engaging and interesting classes for you; including wine and cheese tasting with their qualified expert. Cooking classes with their native Italian Head Chef who has over 14 years of plant-based culinary experience. And a tour of the premises giving you the opportunity to interact with our permaculture specialist and try a selection of the hand-made items that they produce at i pini; which include: natural wines, olive oil, breads, activated and raw vegan cheeses, dehydrated crackers, and homemade chutneys and jams.
It is their mission at i pini to protect the wondrous planet and one of the means by which they do this is through championing sustainability in some of the following ways: the water for the villa is heated solely by solar energy, electricity on the other hand is 100% provided by renewable energy sources and is guaranteed nuclear free. All cleaning products at i pini are biodegradable, vegan, and organic, whilst the laundry is air dried. They gather precious water for the organic garden from rainfall and have created hotels for insects and shelter for bees, bats and butterflies, since all of them are very important for us human beings. They practice composting to create a nutrient rich soil conditioner for the gardens and farming. Not to mention that they are also in the process of creating a permaculture food forest which will allow your five senses to be engaged as you interact with the beauties of nature.
Whatever you are looking for, whether it be relaxation and serenity, detox, healing, and rejuvenation, or a place to feel one with nature and to be inspired, i pini is the perfect place for you …
For more information visit ipinitoscana.com.