Visits to galleries and museums add color to travel itineraries and inspire and amaze all who experience their multi-sensory exhibits. This is especially true when traveling in Japan, where even the architecture speaks to the profound imagination of the country's creative minds. An art-themed tour of Japan can lead you through the most beautiful nature and the most dazzling traditions to the most exciting avant-garde visions.
teamLab Planets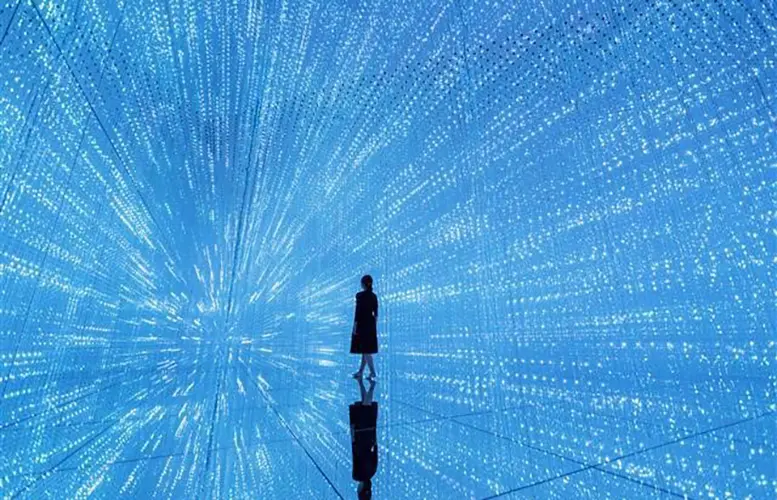 Tokyo boasts galleries of the most renowned Japanese artists – from Takashi Murakami with his colorful flower faces to the Ghibli Museum for enthusiasts of Hayao Miyazaki's world-famous films. Tokyo's teamLab Planets was recently recognized as "Asia's Leading Attraction" at the World Travel Awards 2023. This immersive experience is a selfie wonderland that makes artists of us all. Colors rain down and borders melt as guests journey through surrealistic soundscapes enveloped in psychedelic landscapes. Here you can perch in a nest in space while being visually blasted by a laser light show, or wade in a pool of ethereal lily pads while refracting light with your hands. It's mind-blowing…and just the tip of the iceberg. Beyond Tokyo, you'll find plenty of regional art to appreciate, in places such as:
Naoshima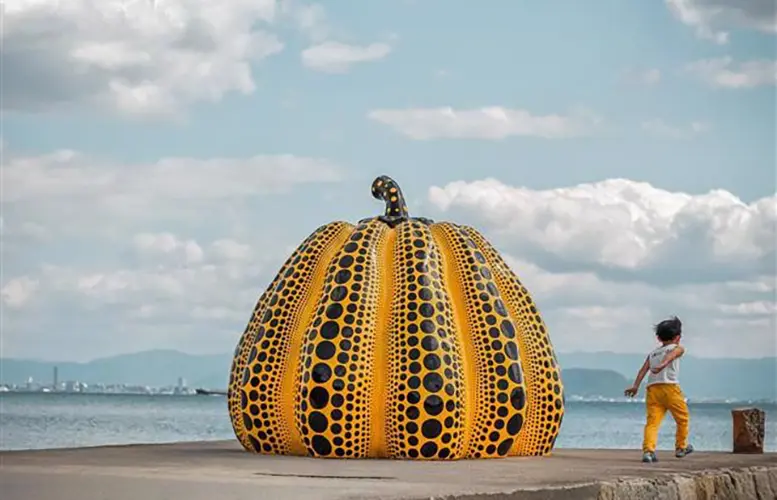 Known as the "Art Island" in Kagawa Prefecture, Naoshima is home to open-air exhibits that appear on the shore, like Yayoi Kusama's iconic black-dotted yellow pumpkin. Galleries, sculpture gardens, contemporary art museums and architectural projects are humming with life. In Les Archives de Coeurs, stand in the Heart Room to hear Christian Boltanski's recordings of heartbeats from around the world. The Teshima Art Museum resembles a water droplet. It is a tranquil shell harmonizing nature, art and architecture, with openings for light, wind and flowing water from rain and idle rice terraces. The Chichu Art Museum houses diverse works to admire and experience, from Claude Monet to James Turrell. Island-hopping here is heaven for an art enthusiast. A great time to visit is during the Setouchi Triennale Art Festival.
The Adachi Museum of Art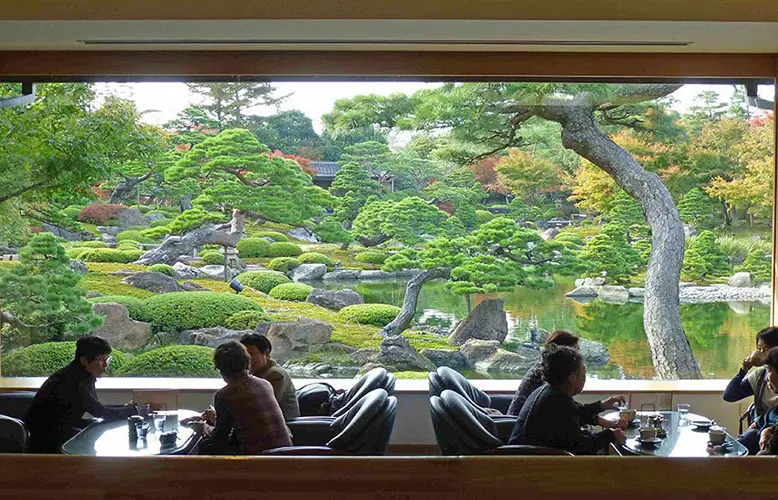 The Adachi Museum of Art in Shimane Prefecture has been recognized by the Journal of Japanese Gardening as Japan's number-one garden for the past twenty consecutive years. Every pebble, every leaf, every blade of grass is immaculately maintained. Along the winding path, each vantage point is more breathtaking than the one before. The long narrow windows of the garden teahouse appear as poetic hanging scrolls. It's as if the Gods and the gardeners fell in love. You could stare at this landscape all day knowing that you're gazing upon Japan's most captivating display of horticulture.
Nebuta Museum Wa Rasse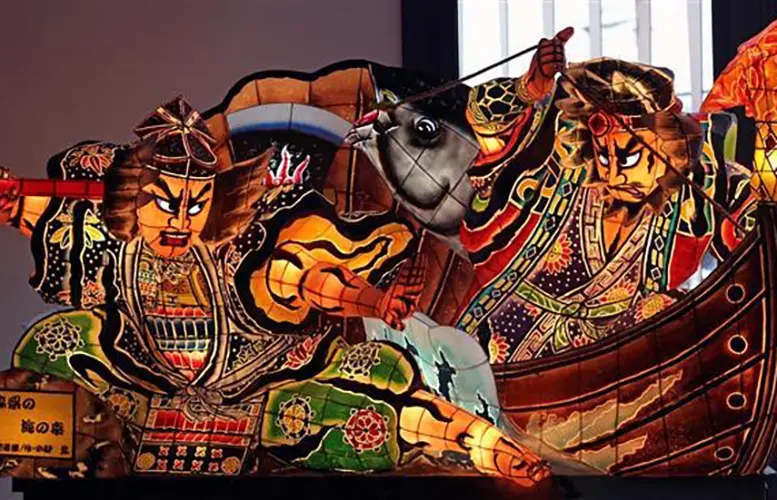 Aomori Prefecture's Nebuta Museum Wa Rasse houses a gallery of illuminated floats from the Aomori Nebuta festival. Incredibly elaborate constructions depicting mythical warriors in dramatic battle scenes are made of intricately designed paper lanterns that represent a thousand years of ancient Japanese legends. The floats are massive, and exhibits introduce you to every aspect of this renowned festival. Interactive experiences include taiko drumming and a "Haneto" experience, where you can dance to Hayashi music like a high-energy Haneto dancer. There is also a hands-on Nebuta experience in which you can feel what a real Nebuta is like, or make your own digital design on a touch-screen and watch it come to life.
Sapporo Art Museum
Nestled within a picturesque pocket of nature, the Sapporo Art Museum includes the works of local artists and engages in art-related research. The adjacent Sapporo Art Park punctuates the rolling green landscape with sculptures that change appearance depending on your angle and the season you're viewing them, making a leisurely stroll through the park a viscerally interactive and intellectually stimulating experience. Both the Garden and Museum feature special and permanent exhibits of sculptures, as well as musical and theatrical productions, and educational projects in which you can experience traditional Japanese crafts such as pottery, dying, weaving, woodworking and block prints. Each prefecture in Japan offers galleries of Japanese and international artwork, and their architecture sets an immediately pleasing tone. These experiences enable you to be immersed in the rich and vibrant cultural expressions of Japan's ancient traditions as well as the animation, technology and imagination of the leading artists of tomorrow.