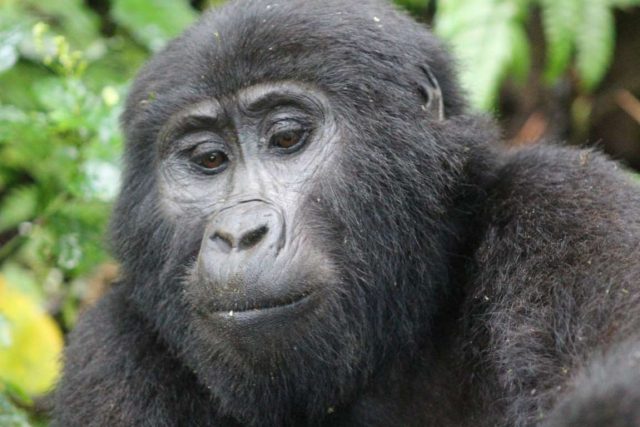 If you have an African safari on your bucket list, then choosing the right country and consequently the safari company is task that can suck up your energy.
We are happy to recommend Kagera Safaris Ltd, a company based in Uganda offering personalized safaris to Uganda, Rwanda, Congo, Kenya, Tanzania and Burundi. You will be happy to know that they have been doing this for almost a decade offering almost perfect holidays for guests as evidenced from some of the reviews from guests.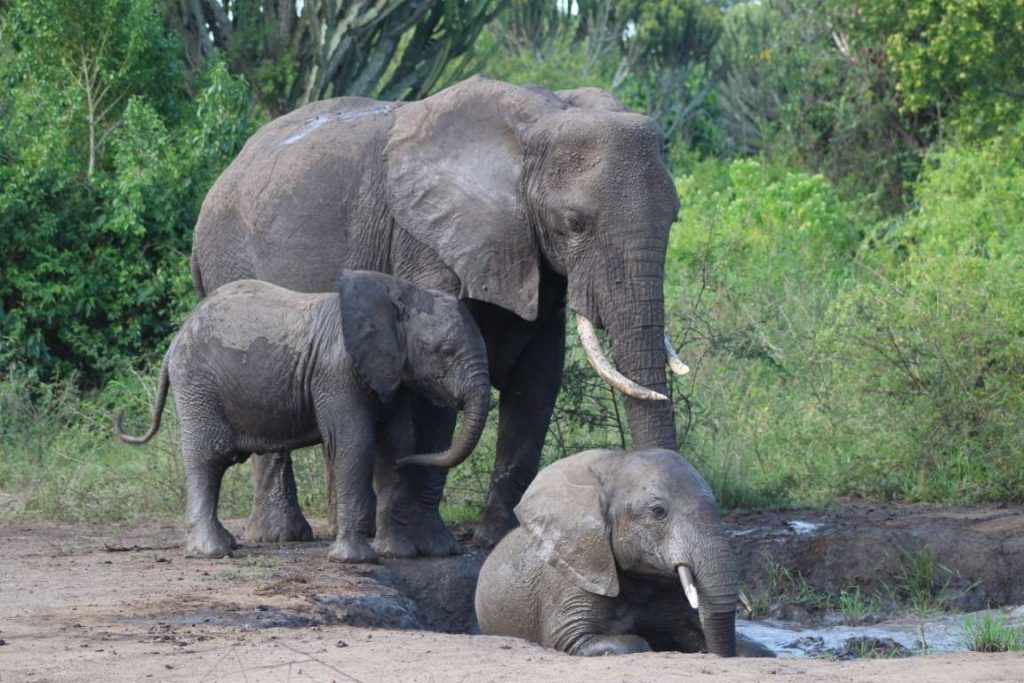 "Wow! What an amazing experience and wonderful customer service. They had such great patience with planning the safari for my group this past week. It was everything we could have imagined and more. Second, the drivers were great and very informative so we really appreciated…" Tripadvisor review.
Some of the tours Kagera Safaris specializing in arranging are gorilla trekking, chimpanzee trekking, golden monkey trekking, wildlife safaris, birding tour and cultural experiences. The company is known for its deep knowledge of the ecosystems, habitats and cultural environments with passionate tour guides.
What Lodging is Offered? 
Lodging of different categories is provided at the different national parks and tourist places. Guests choose lodging depending on its location and their preferred pricing. You will have the most expensive, the middle and the more cheaper options.
Depending on your interests, there are numerous safaris to choose from when you travel with Kagera safaris,
The most popular are the Primates Safaris –
Gorilla Trekking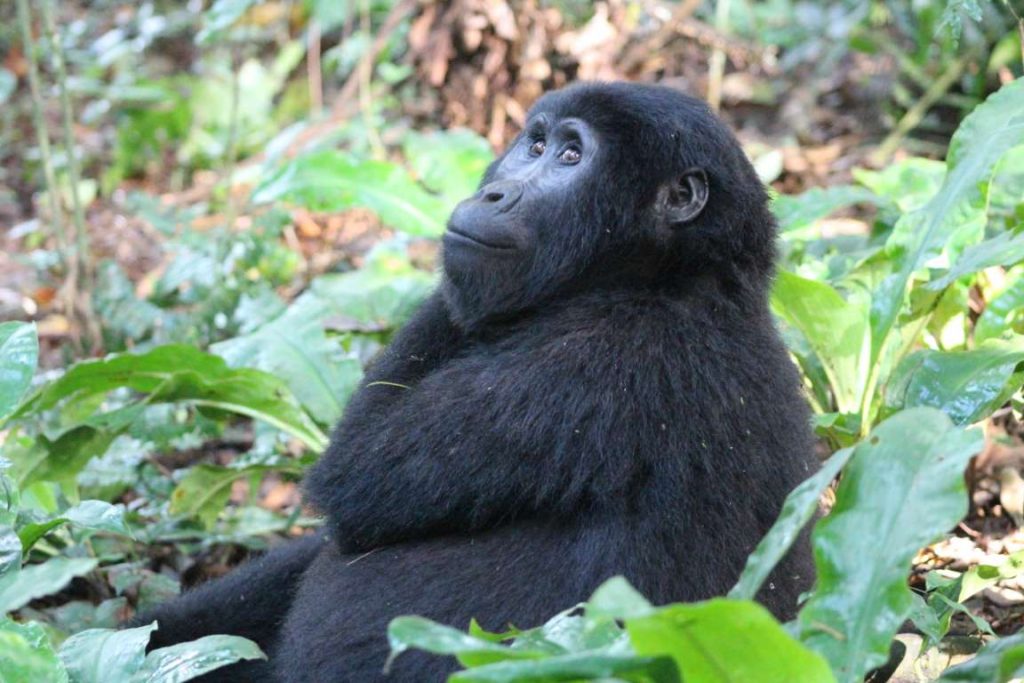 Gorilla trekking is a once in a life time experience with the gentle giants in their natural habitat. The guests receive a briefing from the ranger guides after which they start their gorilla trek. This takes anything from a few minutes to several hours before locating the gorillas depending on where the gorillas spend the night. Once you locate the gorillas, you are allowed only 1 hour in their presence. The gorilla habituation experience allows one four hours with the gorillas. Gorilla trekking happens in Uganda, Rwanda and Congo.
Chimpanzee Trekking
Chimpanzees are man's closest relatives; they share about 97.8% of human genes adapting to their environment and developing tools much like humans. Guests are given a briefing before entering the forest and tracking chimps just like in the case of gorilla trekking. They can only spend 1 hour in the presence of Chimps once they locate them. The chimpanzee habituation experience allows four hours with the chimps. Chimpanzee trekking happens in Uganda and Rwanda.
Golden Monkeys
Golden Monkeys are beautiful endangered monkeys found in the Virunga volcanoes. Guests can view them on treks in while in Mgahinga Gorilla National Park in Uganda or Volcanoes National Park in Rwanda.
How Long Are the Primate Safaris?
Primate Safaris in Uganda and Rwanda
6 Days Uganda Gorilla and wildlife safari
6 Days Rwanda Primates Safari
10 Days Uganda Primates Safari 
12 Days Uganda Primates and Wildlife Safari
Wildlife Safaris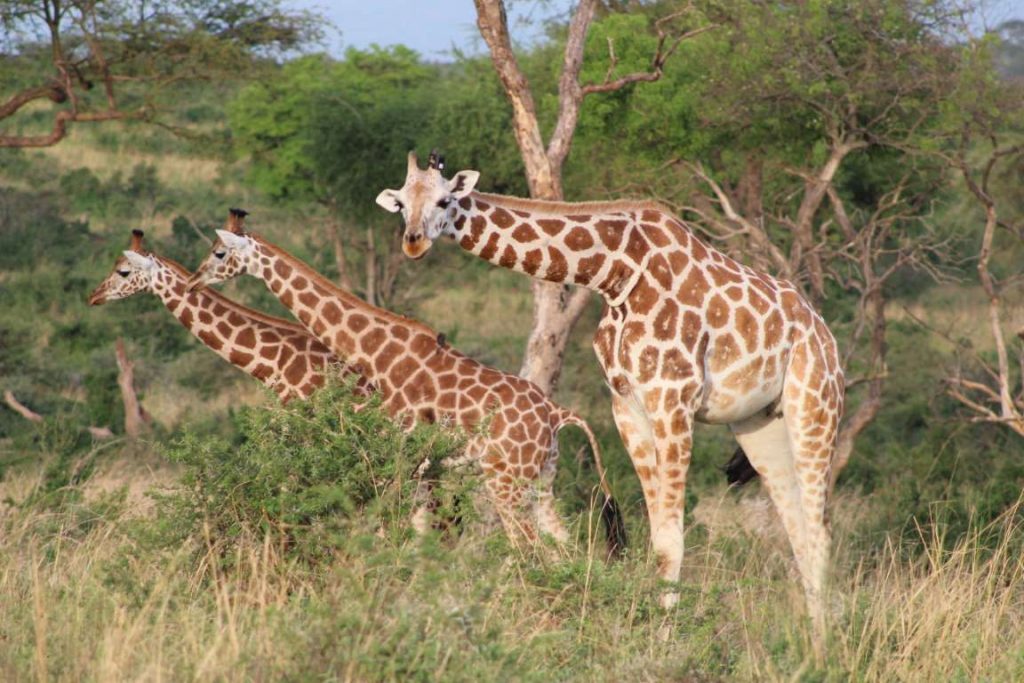 Kagera Safaris also offers a variety of wildlife safaris to the savannah national parks, where guests can take guided nature walks, go on game drives or take boat safaris. This is the typical safari that most guests refer to when they dream of Africa – watching wildlife in the wilderness in the comfort and safety of a safari vehicle. Guests are often looking out for the Big 5 other mammals and reptile while on safari. They can be watched while on a game drive, balloon safari, boat safari or nature walk. These safaris are offered in Uganda, Rwanda, Kenya and Tanzania.
Birdwatching Safaris
For anyone interested in Birds, East Africa has got to be on your bucket list with a total of ….. bird species. Birding tours in any of the countries or combined between countries will give you an impressive list that you can only dream of in north America and Europe. Remember that Uganda and Rwanda are home to the Albertine Rift endemics and you can combine your birding with gorilla trekking.
Cultural Safaris
On the cultural safaris, guests get an up-close and personal interacting with communities in the areas they visit. They visit their homesteads, cook a meal together, visit community schools or health centers. Guests also have an opportunity to learn weaving or basketry as they also teach these communities a skill or trade. This provides tourism dollars to the communities beyond the national coffers and heavily contributes to conservation of wildlife and culture.
Some of the Different Safaris Offered by Kagera Safaris
8 Days Birding Rwanda Safaris
10 Days Tanzania Northern Sector Safari
10 Days Uganda Cultural and Gorilla Safari
12 Days Tanzania and Kenya Prime Safari
14 Days Birding Uganda for Albertine Rift Endemics
15 Days Best of Uganda Safari 
18 Days Grand East Africa Safari
For more information contact Kagera Safaris at
Plot 19, Bukoto Street, Kamwokya
P.O. Box 36038, Kampala – Uganda
Tel: +256-392-176513
Cell: +256-782-477992
Email: info@kagerasafaris.com