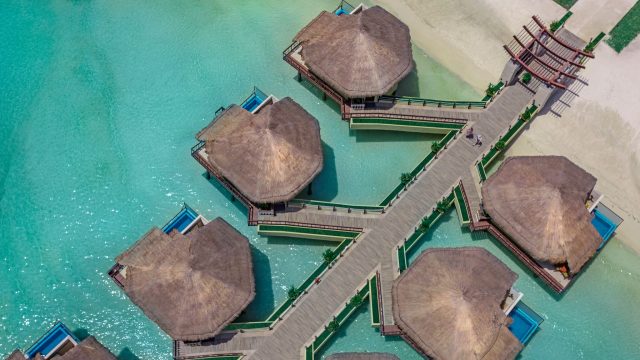 Karisma Hotels & Resorts, an award-winning luxury hotel collection which owns and manages properties in Latin America, the Caribbean and Europe, is pleased to announce that Sunwing Vacations, has been selected as Karisma Preferred Partner for the month of February. Sunwing and Karisma Hotels & Resorts have worked together for the past 16 years. The Karisma Preferred Partner program goal is to highlight a different tour operator from the U.S. and/or Canada each month, offering a variety of special activities to drive excitement and motivation while providing training on Karisma Hotels & Resorts and the Gourmet Inclusive® Experience.
Partners that are chosen to participate in the Karisma Preferred Partner program enjoy a range of benefits, including training support, sales incentives and assistance, weekly contests, web, social media, and press exposure. The training, which takes place prior to the start of the month, focuses on reservations, groups, and sales with the intention of providing a better understanding of Karisma Hotels & Resorts' fundamental differentiators, including the signature Gourmet Inclusive® Experience. Incentives can include complimentary stays and the chance to enter to win a grand prize giveaway.
With February's promotion, Sunwing's clients will receive up to 56% off hotel bookings, and up to $500 in resort credits. Resort credits can be used towards services such as a spa massage, romantic dinners, wine credits, and room upgrades. This offer is available for clients when booking by February 28, 2019. For groups, 8th passenger stays free at the following properties: El Dorado Royale, El Dorado Casitas Royale, El Dorado Maroma, El Dorado Seaside Suites, Azul Beach Resort Riviera Maya, Azul Beach Riviera Cancun, Generations Riviera Maya, Nickelodeon Hotels & Resorts Punta Cana, and Hidden Beach Resort. Travel window extends through December 22, 2020. It is combinable with Karisma's Double Canada Cash, Cash for Your Bash, and Your Stay Your Way promotions. It is only available for new bookings with a minimum stay of three nights – valid at El Dorado Spa Resorts, Azul Beach Resort Riviera Maya, Generations Riviera Maya, Nickelodeon Hotels & Resorts Punta Cana, and Sensatori Punta Cana.
Karisma Hotels & Resorts also offers its Preferred Partners ample exposure during their designated month, including a spotlight on Karisma's travel agent portal, and dedicated social media and press outreach. To generate sales for the Preferred Partner and drive exposure internally, Karisma Hotels & Resorts creates exclusive promotions and added values for the designated partner.
The Gourmet Inclusive® Experience at Karisma Hotels & Resorts is carefully catered to guests that prefer quality over quantity. From the freshest and finest ingredients for an unrivaled culinary journey to ultimate relaxation with 24-hour room service and beach beds, Karisma Hotels & Resorts continuously raises the bar and sets the standard for the world's finest travel.
Vacation packages can be booked either through www.Sunwing.ca, or by contacting your favorite travel agent.