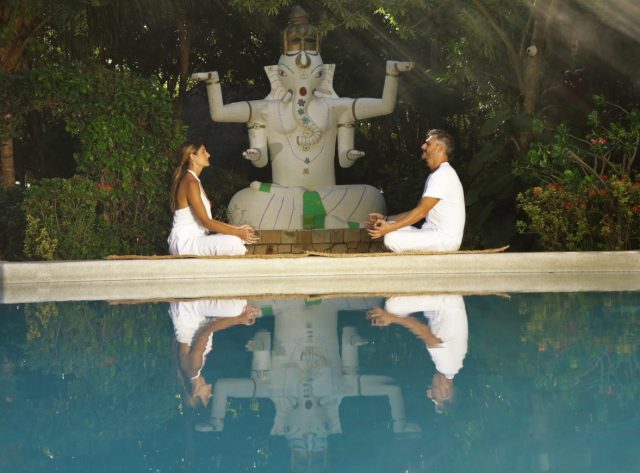 Karisma Hotels & Resorts is pleased to announce the opening of Xolumado Inspiration Village on January 7, 2019. Located on 2.5 acres of Mexico's stunning Riviera Maya, the property is surrounded by beautiful lush mangroves and boasts 41 cottages inspired by its exquisite natural environment.
"We are thrilled to debut this one-of-a-kind destination for guests seeking to unwind with nature. Xolumado combines Karisma's elevated hospitality with the natural and cultural beauty of Mexico's Riviera Maya to create an authentic, tranquil experience for guests to enjoy with friends, family or significant others," said Kelly Poling, Executive Vice President of Marketing at Karisma Hotels & Resorts.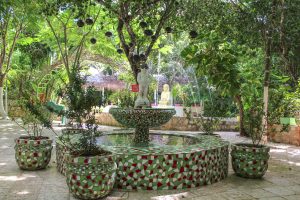 Surrounded by gardens and intertwining pathways, Xolumado Inspiration Village offers an enchanted retreat replete with stylish and contemporary accommodations that are ideal for singles, couples and families. The Cottages are comprised of three suite categories; a Serenity Suite boasting a palm thatch-roof, open terrace and touches of Mexican and Asian inspired décor; the Zen Garden Suite featuring traditional Mexican design and a private balcony to further immerse guests in the natural surroundings; and an expansive Tranquility Suite comprised of two adjoining Zen Garden Suites. Each suite is uniquely designed with rustic, earth and minimalistic flair and exudes the warmth of a traditional Mexican home with the comforts of a luxury resort, including private balconies and terraces.
The intimate property features a pool, access to beach cabanas located down the way on the sand, and the Xolumado Restaurant BBQ & Bar. As part of its Gourmet Inclusive® Experience, guests are invited to enjoy à la carte dishes for breakfast, lunch and dinner, premium wines and liquors, non-alcoholic beverages and fresh tropical fruit juices. Featuring the finest and freshest ingredients sourced from Karisma's nearby 76,000 square-foot hydroponic greenhouse, Xolumado provides an authentic farm-to-table dining experience. Next to the restaurant, the outdoor BBQ & Bar allows for al fresco dining amongst the lavish gardens.
A cultural and spiritual oasis offering as little or as much activity as desired, Xolumado invites guests to participate in daily yoga and meditation, the Shhh Experience complete with sound healing, outdoor breathing exercises, and massage lessons, Spanish and Mayan classes, authentic Mexican cooking classes, tequila and mezcal tastings, movie nights in the jungle, pottery painting, diving, wine pairing and painting seminars, and tours of Karisma's expansive greenhouse and more. Tamales and paletas, Mexican ice-cream carts are found throughout the property for a taste of the destination, and Mexican and jazz music are played daily in the jungle. Flora, fauna and an array of birds make for rich wildlife observation.
Guests are also invited to enjoy Bonanza Ranch, complete with horseback riding stables.  Private or group horse rides offer an exciting and unique way to get in touch with the magical natural environment. Through lush jungle trails that lead to one of the marvels of the Yucatan Peninsula, the Mayan Cenotes, guests can experience the wonders of the region firsthand.
For an enhanced experience and added variety, guests of Xolumado are given access to Karisma's neighboring AAA 4-Diamond Resort, Generations Riviera Maya by Karisma, located only a few steps away. From five world-class restaurants and three bars, lounges, an oversized pool with a swim-up bar and an Eko Kids Club, the Gourmet Inclusive® Experience at Generations Riviera Maya is carefully catered to guests who prefer quality.
Xolumado Inspiration Village is unlike any other destination, making it perfect for one-of-a-kind dream destination weddings. Featuring on-site professional and unique ceremony locations surrounded by water and lush mangroves, including Shiddartha Plaza, Amstar Plaza or Buddha Plaza as well as a beachfront chapel, Xolumado provides an ideal setting and lifetime of memories.  Weddings and other groups will appreciate the authentic natural landscape and opportunity to celebrate their love, practice meditation, take spiritual solace, or escape on a private family getaway focused on quality time and a sense of place.
Xolumado Inspiration Village by Karisma is opening on January 7, 2019 and accepting reservations. Rates begin at $165 per person, per night with à la carte dining restaurants, premium alcoholic beverages, full-service concierge, and 24-hour room service included as  part  of  the  Gourmet  Inclusive® Experience. Reservations can be booked through Karisma Hotels & Resorts by calling 1-866-KARISMA or by visiting www.karismahotels.com.