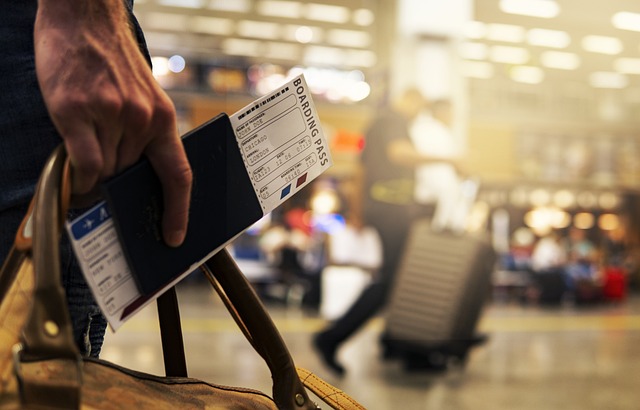 Travelling is one of the most rewarding experiences we can engage in during our lives, it
helps to enrich us, give us the break that we need, and generally help to improve
our outlook on life.
Of course, if you have responsibilities back home, such as running your own business, taking extended breaks away from the office can be daunting.
Luckily, with the rise of remote working, many of your daily tasks can be completed while you're on the move. So, if you're looking to spend more time travelling, then here are just three top tips for ensuring that your business back home runs smoothly.
1) Stick to a Schedule
Having a schedule that you can stick to might be harder if you're travelling the world, however doing so will give your employees back home some peace of mind – after all, they'll need to know when it is best to contact you.
You might want to consider setting out a couple of hours during what would have been your normal hours back home and making sure you're contactable during these.
This can pose a bit of a challenge if you're travelling to another time zone. Websites such as World Time Server have a handy meeting planner that lets you schedule in your meetings at a time that suits everyone.
2)     Invest in Virtual Programmes
Since the pandemic, much of the day to day running of our businesses can be done virtually, and this is great news for business owners with the travel-bug.
Just because you're off exploring the world, it doesn't mean that you have to let your responsibilities fall to the wayside. But introducing automation and remote features to your business, you can free up your travel.
Recruitment used to be one of the costliest and most time consuming tasks, but with software such as Oleeo, you can introduce intelligent automation to your hiring process.
Plus, Oleeo includes handy features such as the option to set up virtual interviewing, meaning you can still be involved in recruitment wherever you are.
3) Stay Connected with Your Team
Keeping good lines of communication open with your team back home is essential for ensuring that everything runs smoothly.
When choosing where to stay, it can be a good idea to enquire about business-friendly amenities – for example, many large hotel chains offer business rooms with various setups so you can spend a few quiet hours getting your work done.
Alternatively, if you're opting for an Airbnb, you might want to ensure that you'll have good WIFI, this can often be a cheaper alternative to hot spotting from your phone and saving you from coming home to a large bill.
Did you manage to keep your business running smoothly while you travelled? Share your tips and tricks in the comments below!